Day 2 of Swim Week Colombo Luxury Resortwear Edition was held at the Ballroom of the Shangri-la which was filled to capacity. 10 designers including 3 emerging designers and 2 international designers along with 5 local designers showcased fabulous collections of swim and resortwear. Speaking to the CEO of Swim Week Colombo Fazeena Rajabdeen at the conclusion of the event she said " At the end of a satisfying event, it has been rewarding to see the platform and the designers grow each year. We have seen strong designers showcase collections which have highlighted the luxury resort as a new high growth category which augurs well for Sri Lanka"

Anushika Perera
Using linen fabric to maximum effect, this collection of separates in clean-cut silhouettes appears ideal for the tropics. Primarily a resort wear collection, Anushika also presented a few swimwear items that complemented her resort wear collection.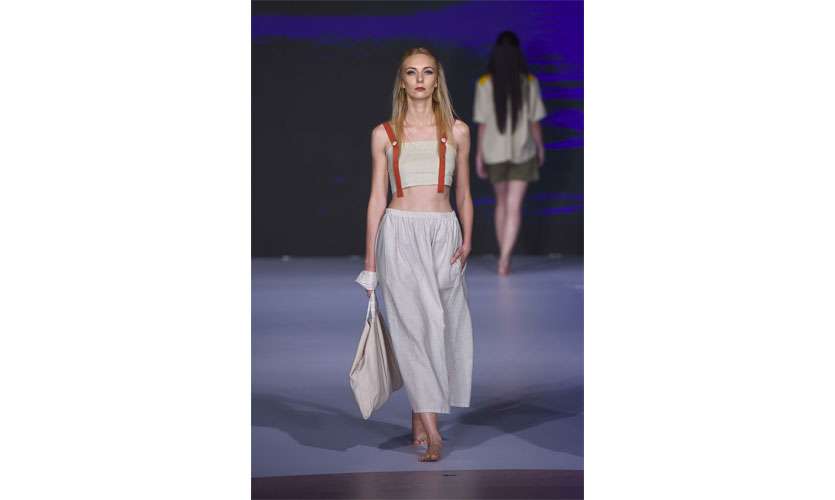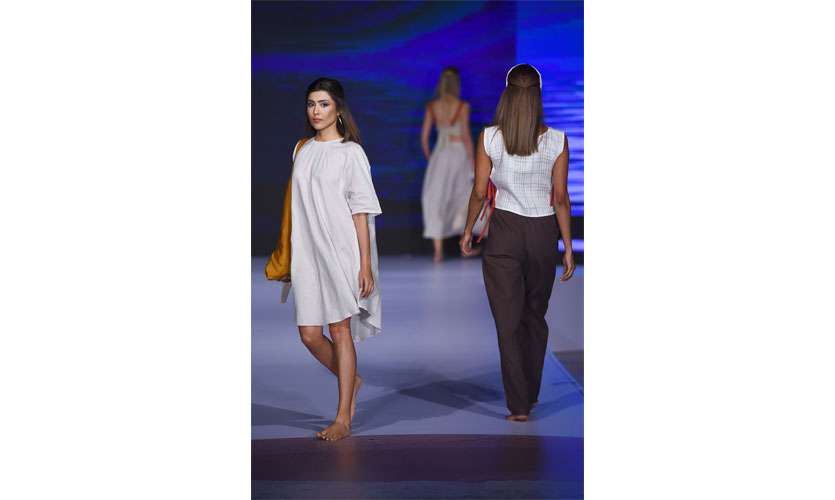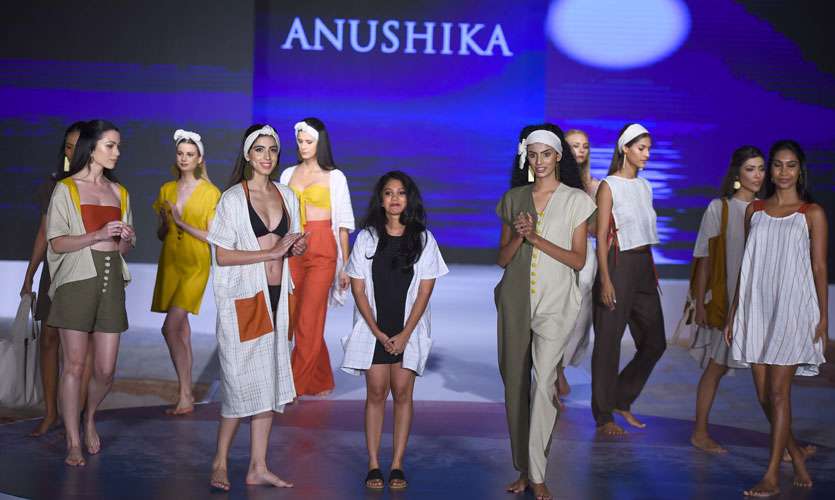 Sonali Dharmawardene
Using the exotic papaya and tropical flowers as her inspiration, artist cum designer Sonali Dharmawardene presented a collection of abstract images of her inspiration in flashes of yellow and oranges amidst a palette of greys and blacks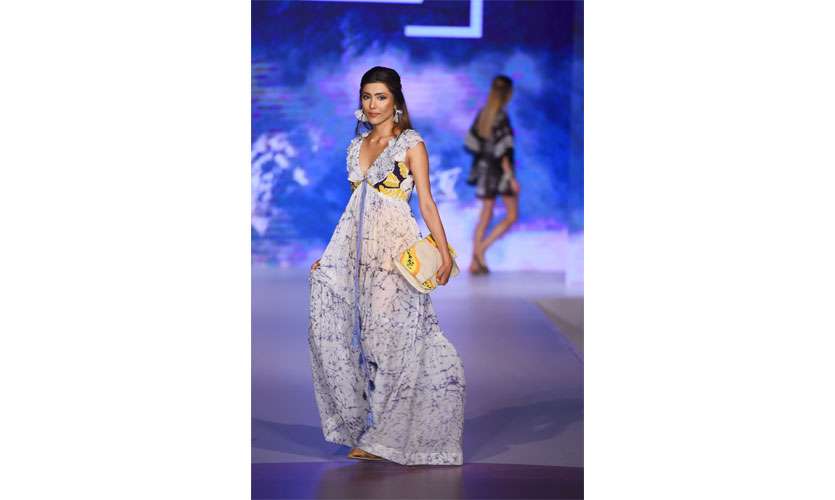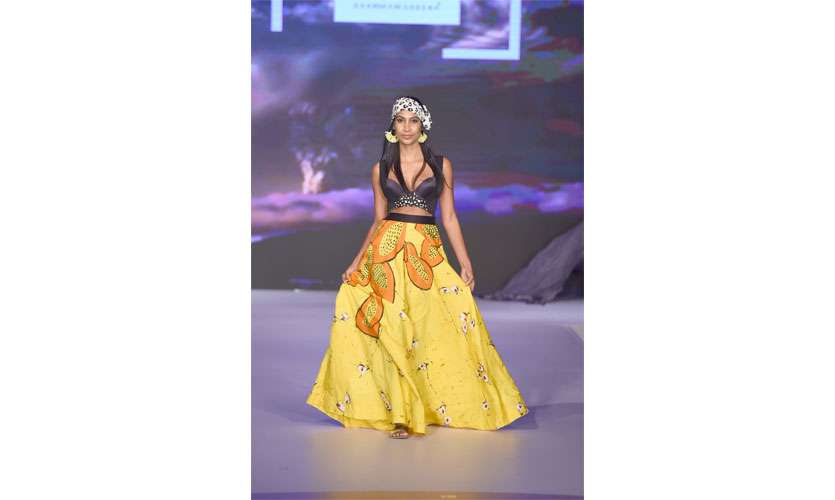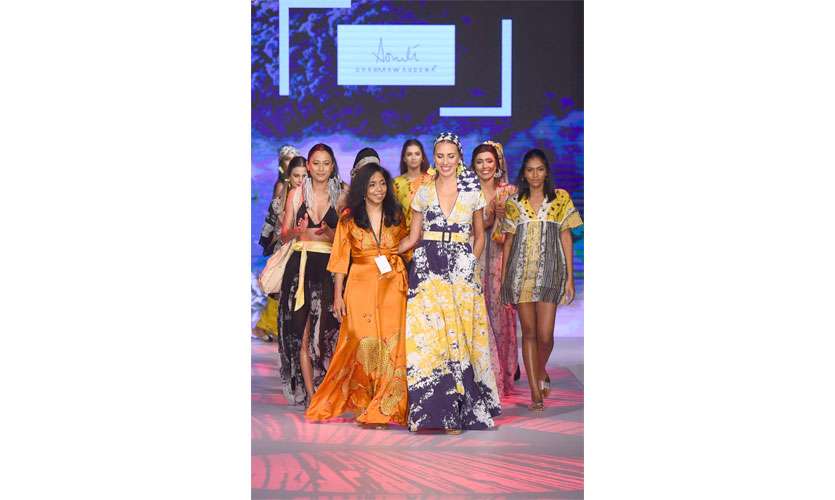 Aviva
Hollywood glam and Japanese influences of koi and florals formed the mainstay of the Aviva collection. Slate Grey, orange, green and splashes of blue hues added an interesting dimension to the collection which consisted of high waisted swimwear especially made to flatter the feminine form.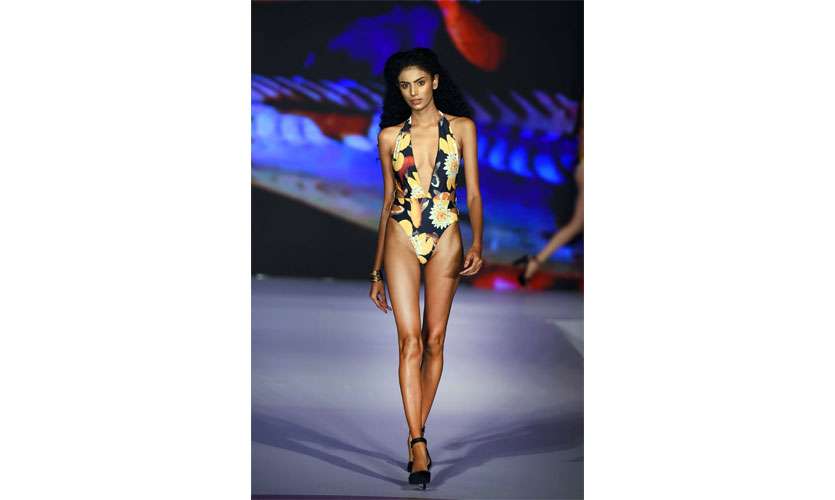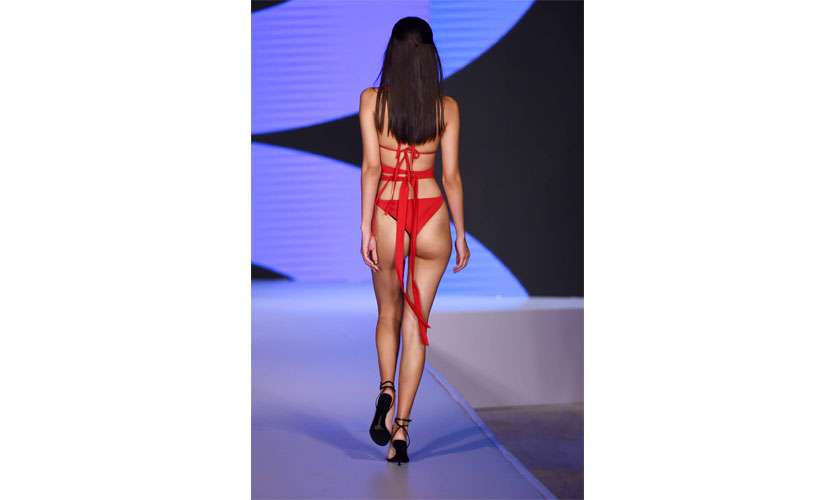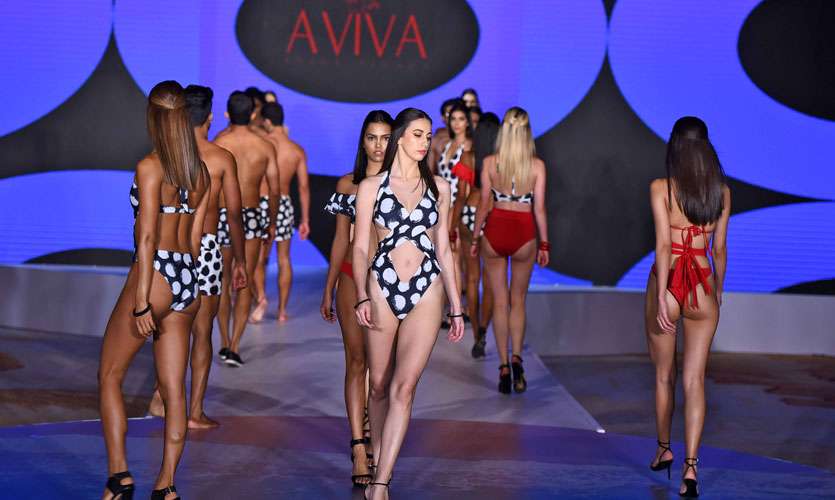 Udaya
Incorporating elements of artisanal crafts of batik, beeralu and crochet, Udaya presented an outstanding collection of swim and resort wear which showed maturity and design vision beyond his age. His collection had a commercial aspect to it with an added wow factor.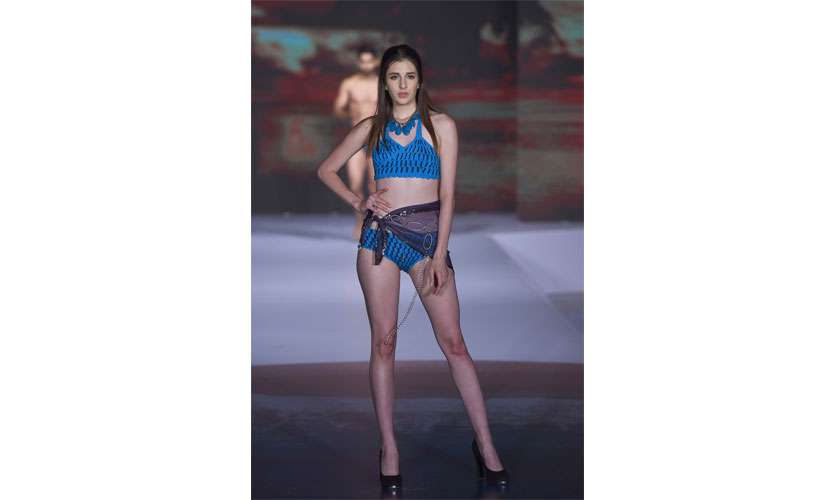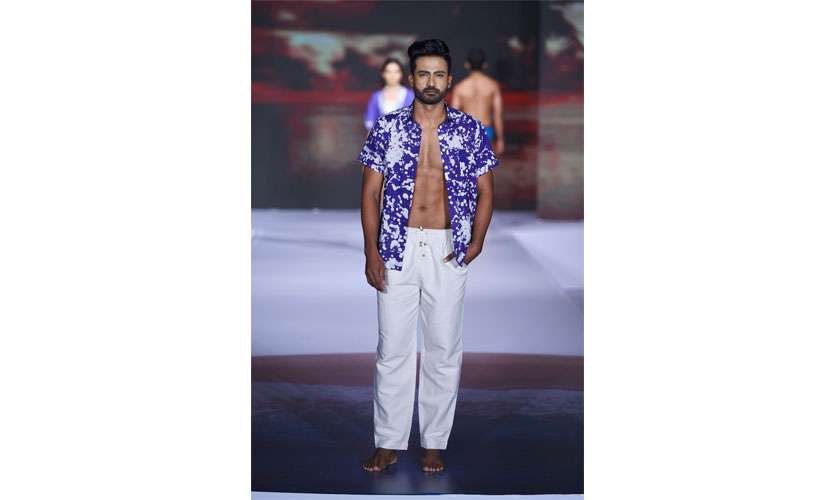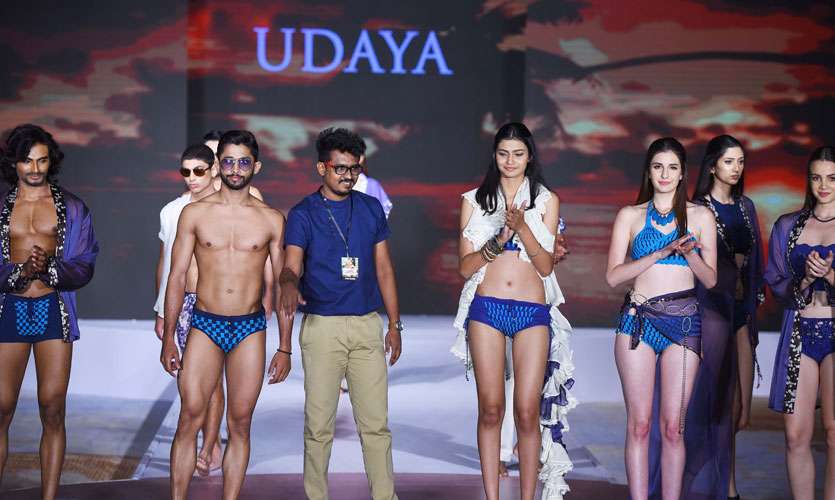 Nayani
This collection of resort wear oozed sensuality with a luxurious feel to it. Using vibrant colours which lent an air of Tropicana the collection was fluid and sophisticated. As an emerging designer Nayani has scored a winner with this fabulous collection.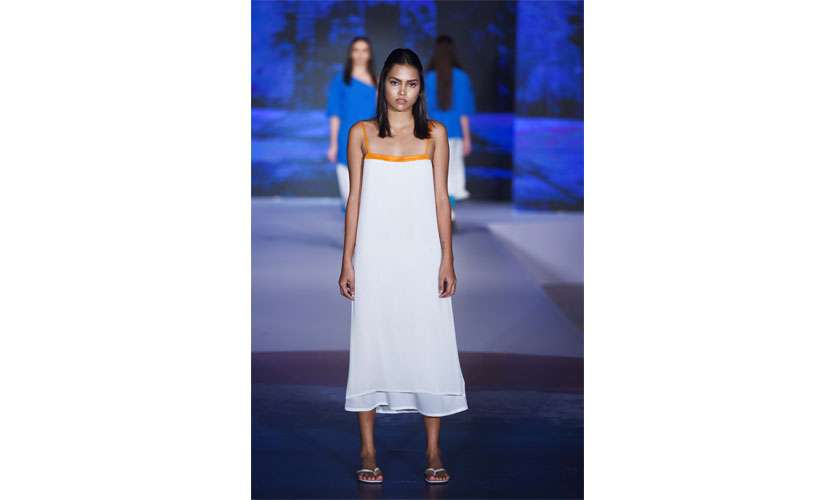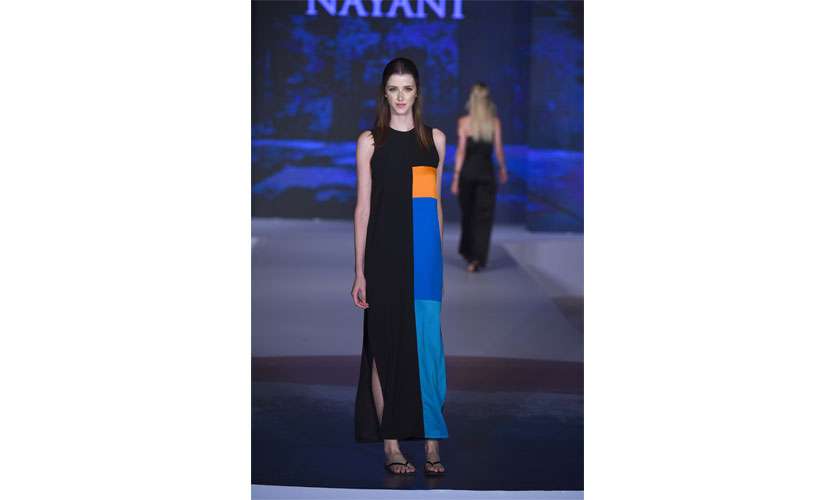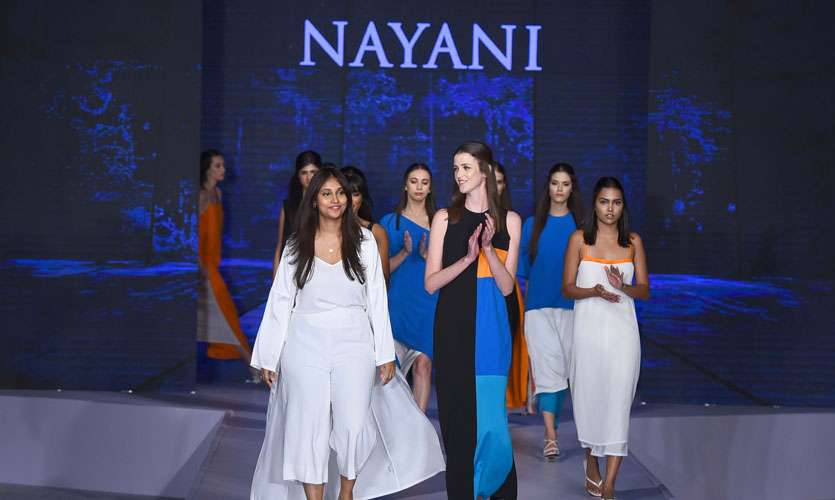 Meraki
Presenting a collection titled Goth Royale, Sharmila again displayed a sense of adventure in her collection. Pairing lycra with velvet, an unlikely combo, her collection looked stunning. Using rich jewel box colours the swimwear emanated a luxurious vibe. Her daring cutouts in her swimwear added a sexy appeal which can make anyone a siren by the pool or beach!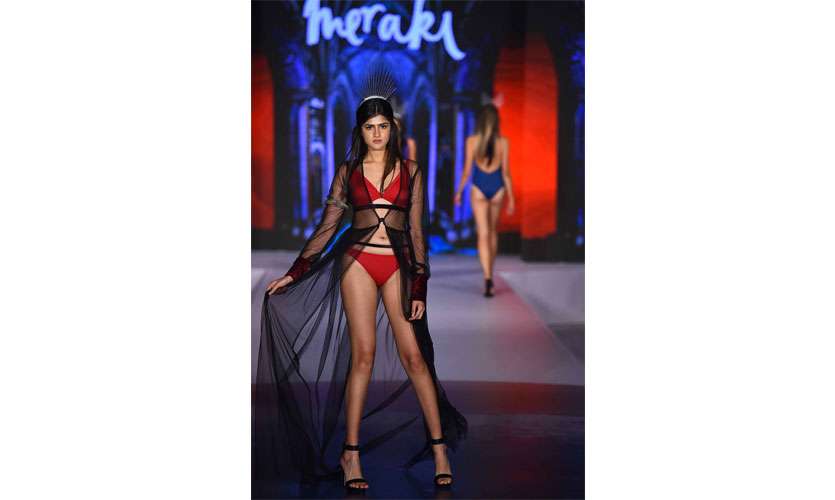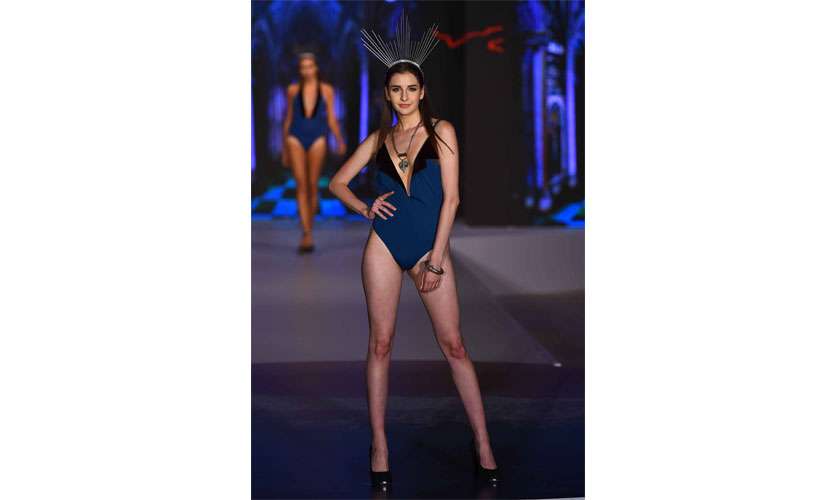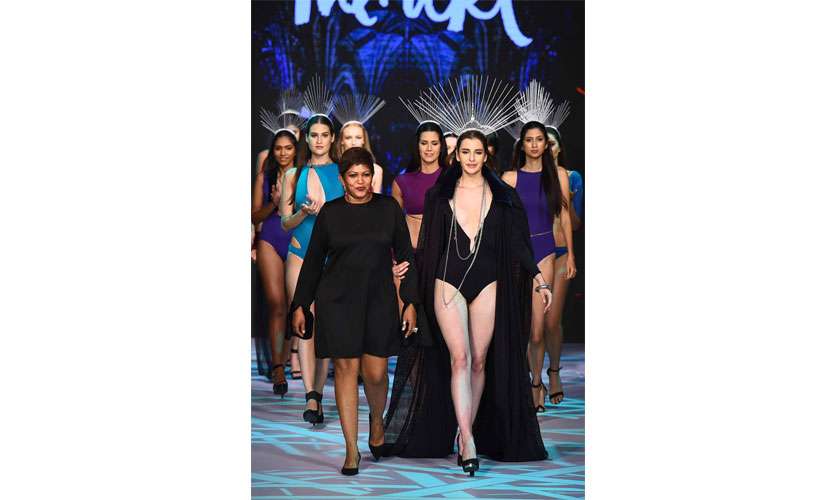 Pigeon Island
Making its debut at Swim Week Colombo, Pigeon Island, the creation of Ajai Vir Singh showcased an impressive swim and resort wear for men and women. Weaving a story of marine conservation, proceeds from this brand will help conserve four species of marine life facing threat. The colour palette, clean lines and strategically placed imagery of turtles and sharks made this collection stand out. A label with a story coupled with exciting designs, Pigeon Island is one to watch.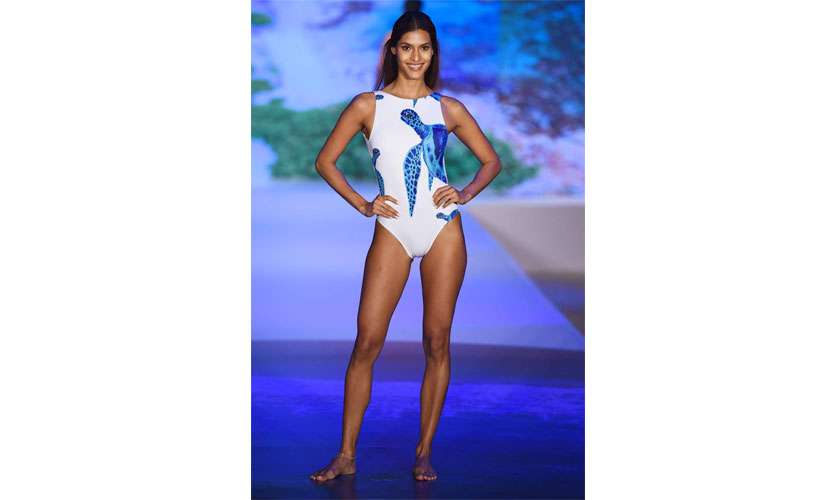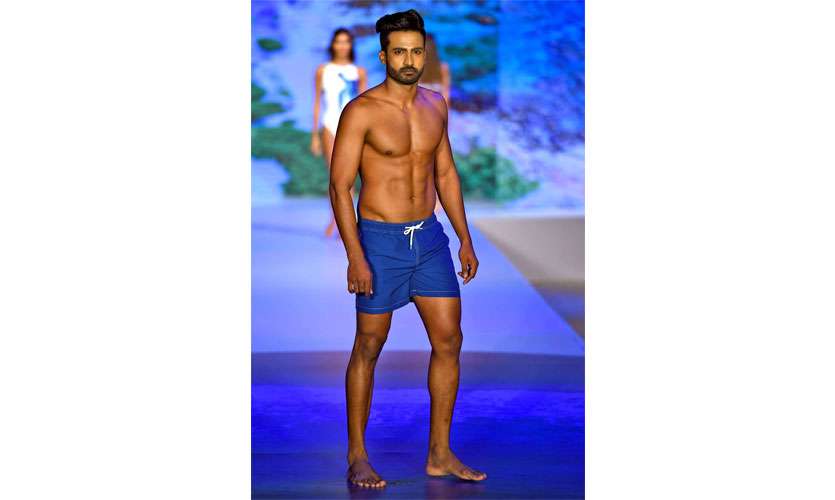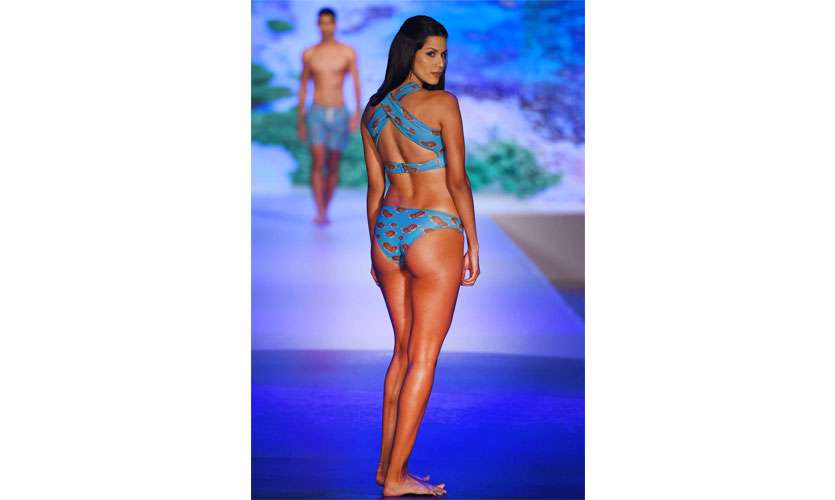 Conscience
Luxe swim and resort wear in sedate colours sporting prints of an ancient coat of arms from the island's history added an interesting dimension to this collection. White and beige resortwear to absorb the rays of the equatorial sun for the men while women had their pick from an array of swimwear in shades of gray, blue and white with pops of red. A vibrant collection that added some pizzazz to the show.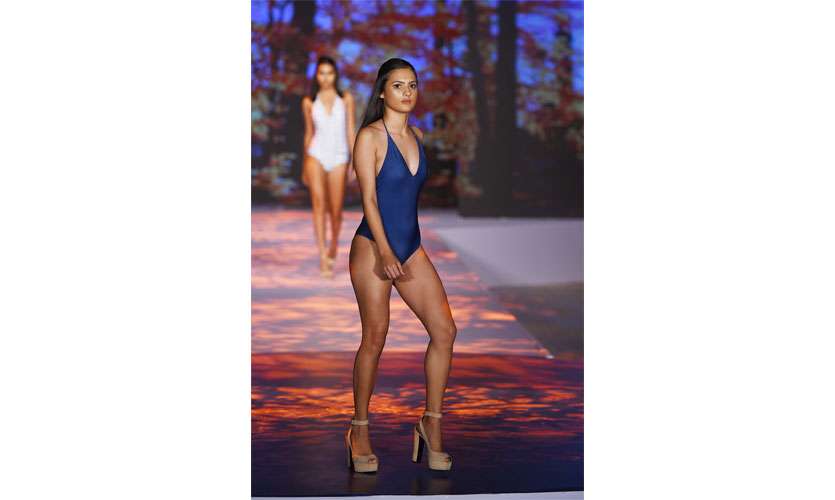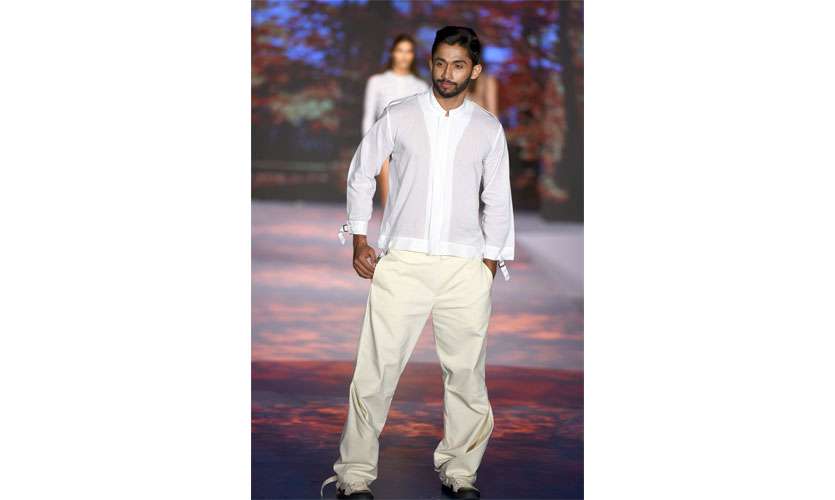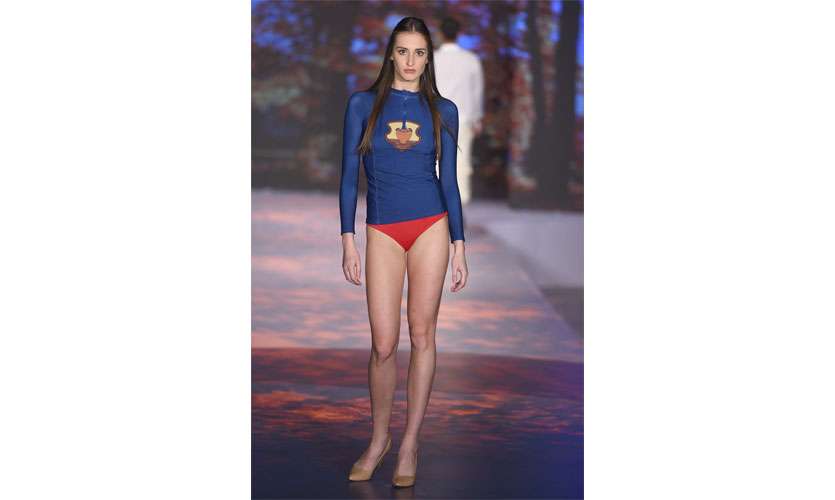 Linea Aqua
A riot of colour erupted on the runway as Linea Aqua presented their range of swimwear. It was all about the details in this collection as the swimwear had little details which added interest. Bandeau tops with fringing, board shorts and high cut swimwear were some of the designs on display.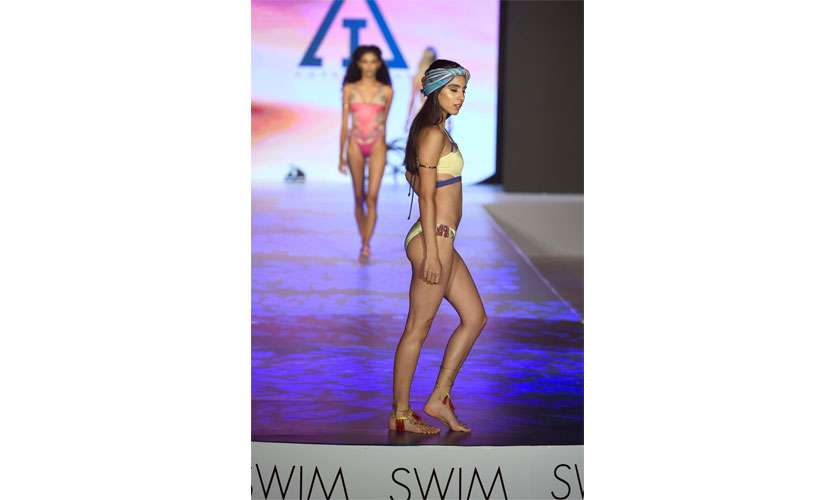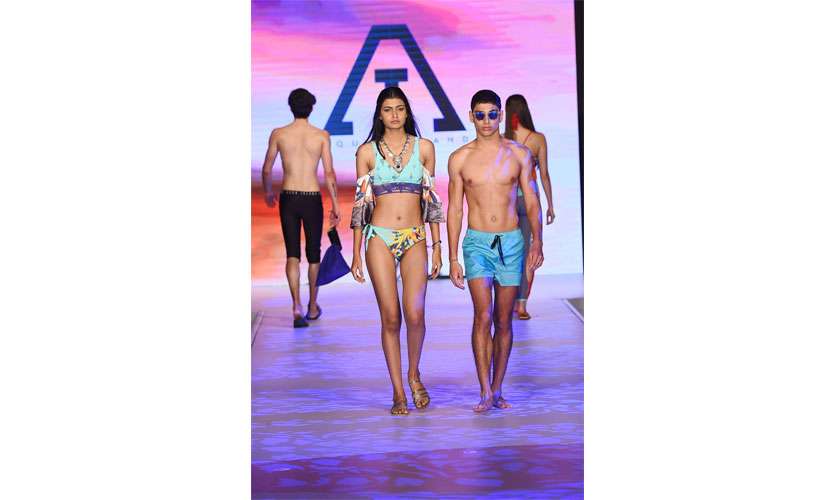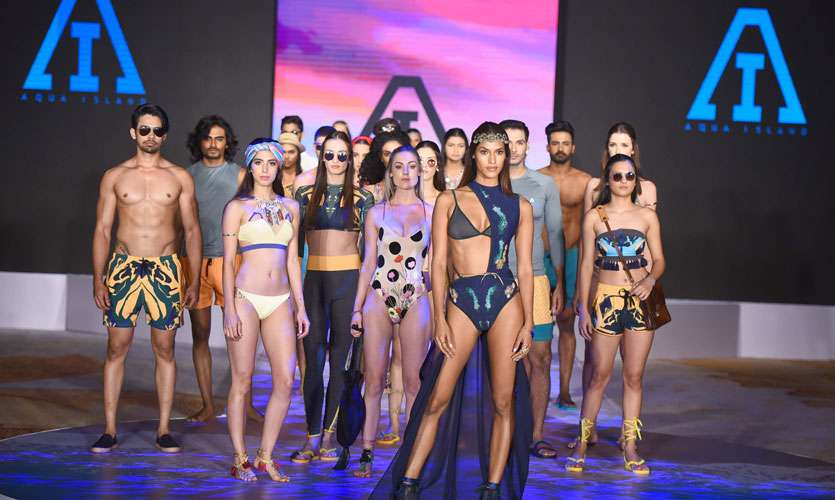 Hot as Hell
Providing a fitting finale to Swim Week Colombo, Hot as Hell, presented a diverse collection which ranged from one piece swimwear to bikinis in a varied colour palette. Daring necklines slashed to the waist and bikinis with lace-ups added a focal point to this collection. This collection was stylish and alluring. The gold and silver embellishments added glamour to the swimwear.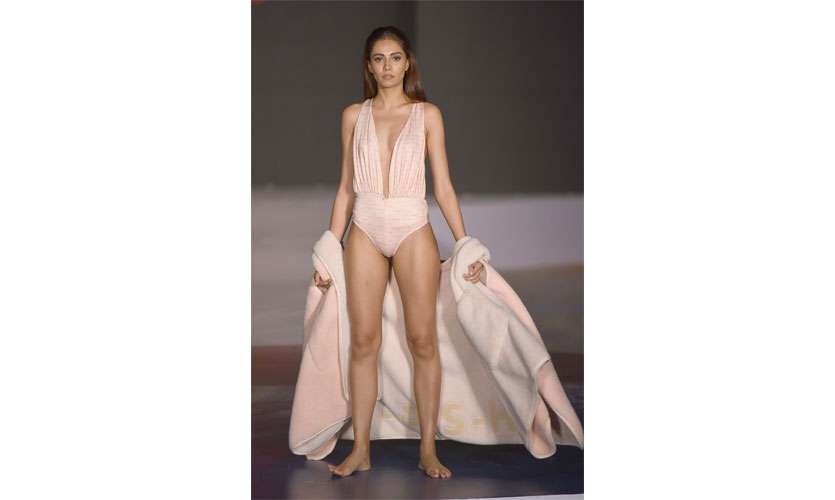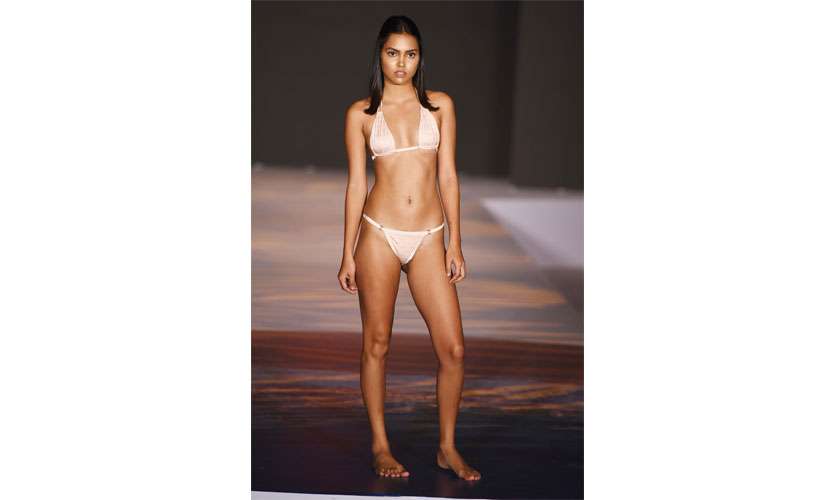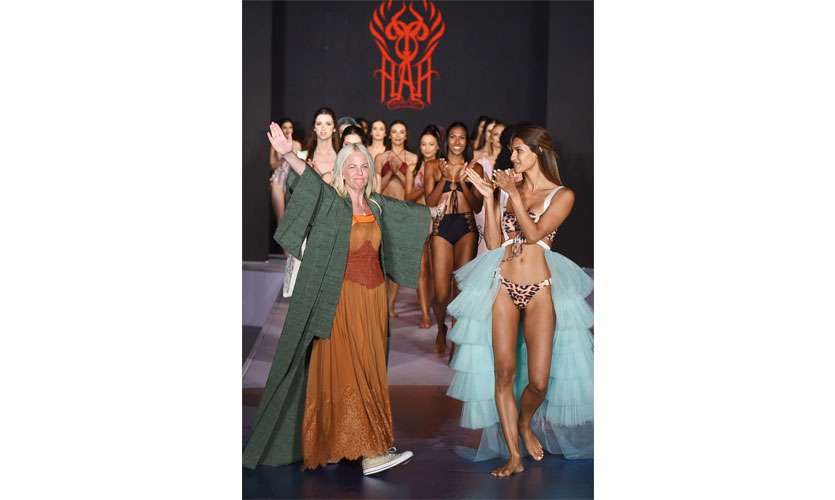 By: Panchali Illankoon and Tina Edward Gunawardhana