The Museum of Modern and Contemporary Art Sri Lanka, the country's first public initiative committed to the research, conservation, display and study of modern and contemporary art was launched on 13 December 2019. Its inaugural exhibition 'one hundred thousand small tales' curated by Sharmini Pereira has already attracted close to 2,000 visitors, including students and teachers from schools and universities across the island.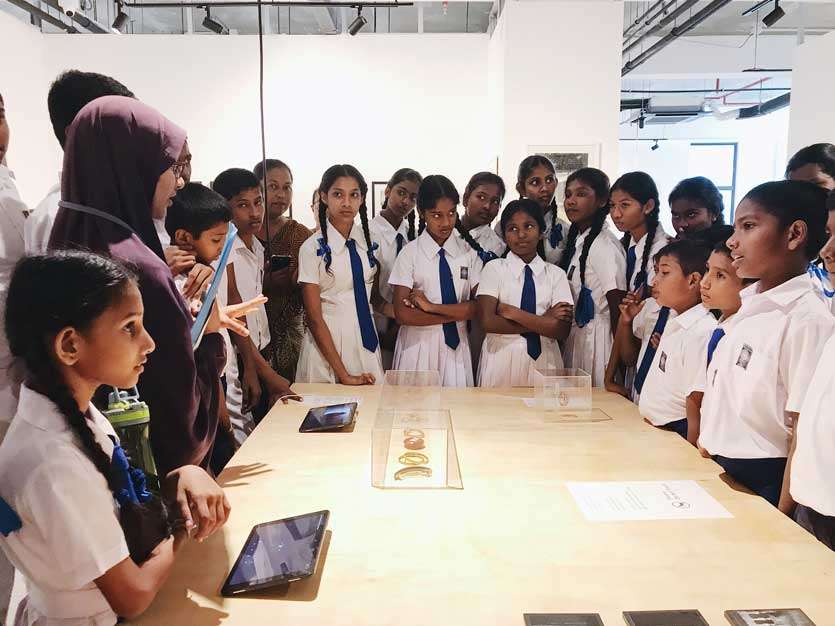 "Working on programming and with schools and universities at the Museum of Modern and Contemporary Art Sri Lanka has challenged us to think more and more creatively about our relationship with different publics. It's been exciting to have so many people walk through our doors for regular programming, as well as return to revisit artworks, or to simply spend time in the museum space. Every month we have been expanding our programming, offering ongoing events like curator's tours, and spotlight talks, as well as special monthly programming to meet the demand this initiative has prompted. This month we are also looking forward to welcoming more schools and universities at the museum."
- Ruhanie Perera, Curator, Education and Public Engagement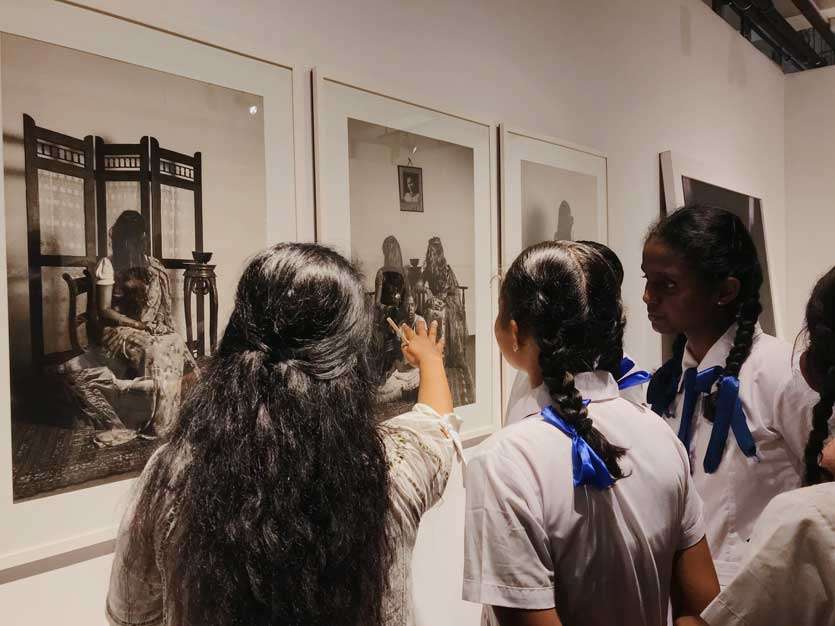 The museum is an initiative driven by education, fuelled by its public engagement programme which includes a variety of special events such as Curator's Tours, Gallery Talks and Workshops, alongside daily Exhibition Tours and Spotlight Talks. Saturdays are dedicated to Family events where workshops are organised targeting children of different age groups. So far, workshops have focussed on storytelling, drawing, clay modeling and doodling, all led by artists and professionals in relevant disciplines. The museum also organises Gallery Talks with artists and scholars allowing audiences the opportunity to further engage with the exhibition through different viewpoints and perspectives. Bilingual tours in Tamil and English are also held every Saturday afternoon, while bilingual tours in Sinhala and English take place every Sunday afternoon. Tours and Family events have filled up so quickly that the museum staff have had to double their programming in order to cater to the interest shown by the public towards the initiative.
So much positive feedback has been received with parents asking for more special events organized for children: "Great place. And, thank you for organising today's clay workshop for the children. It was so useful and inspiring." - Anuruddhika Leuke Bandara on the clay workshop conducted by artist Tissa de Alwis
One of the most notable aspects of this new initiative is the way in which it is taking a lead on the role of education within the museum context. Within the museum's 26-person team, 20 people are employed in the role of visitor educators. Each of the Visitor Educators, or VEs as they are known, are young undergraduates from diverse backgrounds who have been trained by the museum staff to engage with visitors about the artworks in the exhibition. The VEs play an invaluable role in helping to connect the audience with the exhibition content. Able to speak in Sinhala, Tamil or English, the VE team meet each morning ahead of the Museum opening at 11am to discuss and exchange information with one another, as part of an ongoing 'study circle'.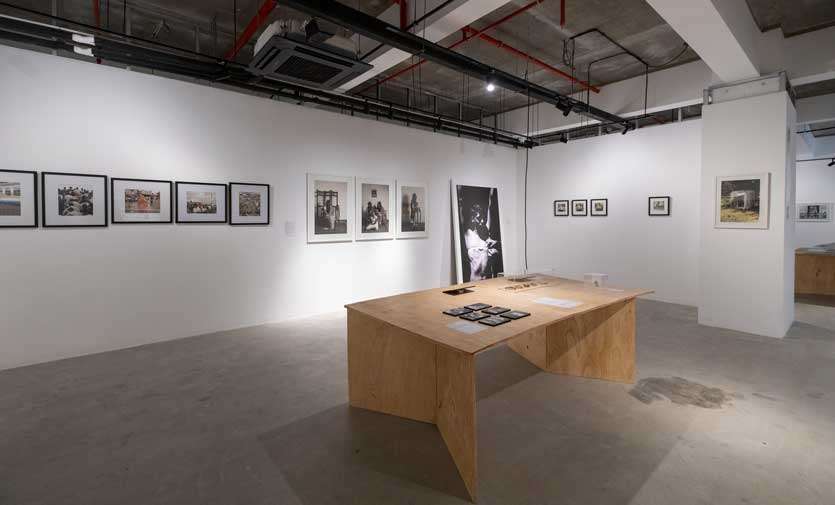 Mohamed Shalihu Shifna, one of the VEs who is currently studying Art History at the University of Jaffna, spoke about her experience as follows:
"My role as a Visitor Educator has benefited me in so many ways. As an Art History student, I like to learn from and collaborate with artists, and the museum has helped me do that. Through this role, I have got the opportunity to practically engage with the theory I have learned so far. I feel like I've grown so much with the experience."
The Museum of Modern and Contemporary Art Sri Lanka is open to the public from Wednesday to Sunday from 11 am to 5 pm, with extended hours on Friday until 8 pm. It is temporarily located on the 17th floor of the Colombo Innovation Tower, 58, Lauries Road, Colombo 4.
Check out February's public programme which is free to everyone:
Daily 12.30 pm and 3.30 pm
Exhibition Tour with curators and educators, local artists, scholars, art writers, and students
Fridays 3.30 pm–6 pm
Spotlight Join one of our visitor educators for a conversation about a single artwork (every 30min)
Saturdays 12.30 pm
Family Tour Family-friendly exhibition tour
Saturdays 12.30 pm–4.30 pm
Kids' Spotlight Catch an interactive event led by one of our visitor educators (every 60min)
Saturdays 3.30 pm
Exhibition Tour in Tamil
Sundays 3.30 pm
Exhibition Tour in Sinhala
Special Events
14 Friday, 6.15 pm
Gallery Talk with Dushyanthi Mendis
15 Saturday, 11.15 am
Playback Performance with Basement Playback Theatre Company (age 8-15)
16 Sunday, 12.30 pm.
Curator's Tour with assistant curator Sandev Handy
21 Friday, 6.15 pm
Gallery Talk with Stephen Champion
23 Sunday, 11.30 am
Gallery Talk with Pradeep Thalawatta, Samvarthini Kajavarthini and Vijitharan M.
23 Sunday, 12.30 pm.
Curator's Tour with exhibition curator Sharmini Pereira
28 Friday, 6.15 pm
Gallery Talk Cresside Collette
29 Saturday, 11.15 am
Puppet Performance with Power of Play (ages 6-12)