Full Names - Isuru Fonseka & Natasha Fonseka
Hometown- IF: Mount Lavinia / NF: Kohuwela
Passions - IF: Cooking and making my Saturday night cocktails / NF: Dogs and holidaying
Today on the Buzz I have a fit couple who are a perfect fit too, Isuru and Natasha are cute together and what they have achieved as one is very impressive. The love for dance, the strength in fitness and their spirit of love is so admirable. So I thought as it's the season for loving and giving let's get them together to ask a few questions on the Buzz.
Isuru Fonseka - (IF)
Natasha Fonseka - (NF)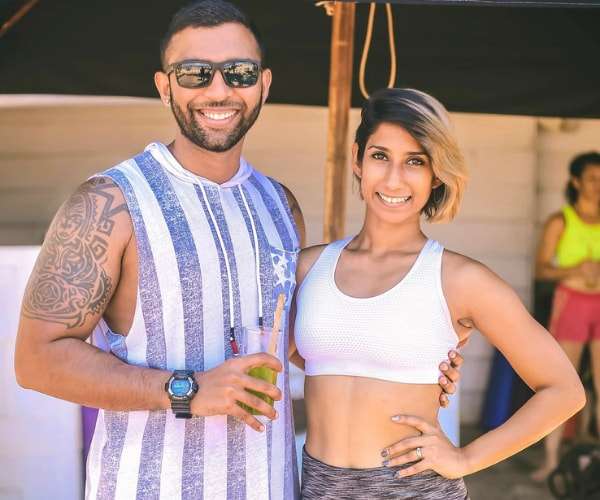 When did you two get into fitness?
IF: 13 years ago and before that I was a sportsman, so all my life.
NF: Isuru introduced me to my first gym, before that I did cardio on the dancefloor.
How did love and fitness come as one?
IF & NF: First we started to love and then fitness followed.
Who is the most committed when it comes to fitness?
IF: Me
NF: Isuru
How would you describe Fitness?
IF: Someone making a decision to do any sort of physical activity to live a healthier life.
NF: Being able to do all the things you love doing for a long long time.
What would you say is most important - losing weight or staying fit?
IF & NF: Staying fit for sure.
What are some of your most defining moments in life?
IF: The day I got on my knees and asked Natasha if she would marry me.
NF: Walking down the aisle and realising, that life as I had known it, was about to change forever. (In the best way possible)
If you had to choose fitness or dancing, what would it be and why?
IF: Fitness, because I love seeing people's lives transform, and at the same time they pay me for it.
NF: Dancing, because it's such a beautiful expression of yourself, and of course since Isuru will bring in the paychecks, I might as well do what I love doing.
Tell me about the partnership and how did you two meet?
IF: One day I saw her dancing with the Imzy's team, and I couldn't take my eyes off her. And the next minute, she is crying because the DJ was teasing her and she pointed her finger at me. I was happy and scared at the same time, but I still accepted and apologised to her and then met her again after two years, at Imzy's. I finally made my move when we were in India, and today we are married 5 years.
NF: Long story short, Isuru made me cry at a dance demo, two years later followed me to India with our dance crew, and four years after that asked me to marry him. It's a beautiful partnership and one I wouldn't trade for anything.
What would you say is your biggest inspiration?
IF: A close friend to me whose name is Roshith Perera (a.k.a the swimming pastor). He taught me what commitment looks like, in every part of my life.
NF: Kirby and Fiona's marriage.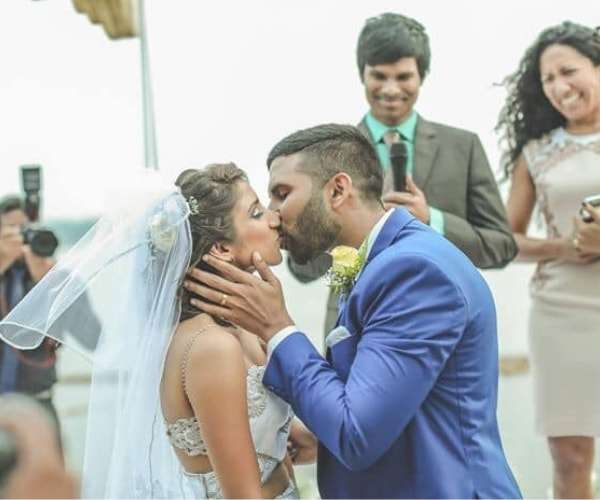 On the Spot
What are your thoughts about using supplements and products?
IF: I would say check with your doctor, if not just try it out. If it doesn't work for you, then don't use it. In other words trial and error because no two people are the same.
NF: The word supplement, refers to something that is taken to replace or add on to. I think it's completely fine to want to enhance one's performance or supplement your body if you have a natural deficiency in order to either achieve a goal or become healthier. Everything in proportion is always good for us, it's always the abuse of it that is harmful.
What's the minimum time you should spend in a gym and what's the maximum?
IF: A 1 to 1 1/2-hour workout would be great for someone who is starting off. If someone is more experienced, they can train longer than that depending on what their workout regime is
NF: I feel personally, you can get a really good workout done in 45mins to an hour. But again it all depends on your goals and where you are currently at. The gym is definitely a priority but I wouldn't live in the gym.
A common mistake you see in online coaching?
IF & NF: We really cannot answer that question, because up-to-date we haven't gotten any bad feedback on an online coach. However, there have been good results and the programmes are much more affordable.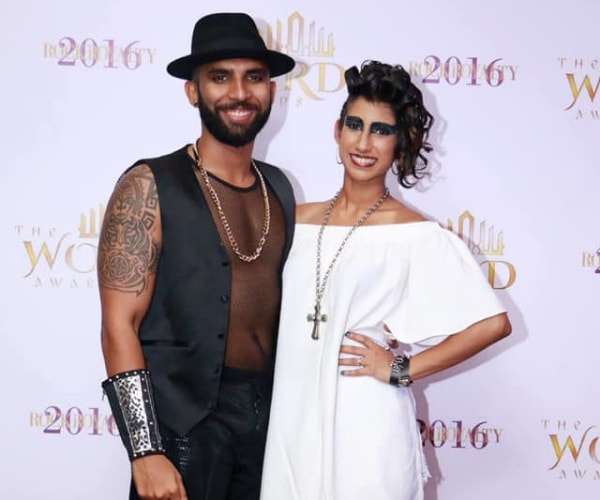 FUN
If you could be any celebrity, who would it be?
IF: The Rock
NF: J Lo
What is your favourite memory of your childhood friends?
IF: Me playing rugby with my school team.
NF: My friend Singithi (not her real name) & I climbing up her curry leaf tree and hanging out there for hours when we were about 9. I remember falling out of the tree once and I think our tree-climbing days kind of ended there.
What is your favourite junk food?
IF: Street Burger
NF: Anything that will go straight to my buttocks.
Who is the messiest person that you know?
IF: Me
NF: Since I live with him, I'm biased.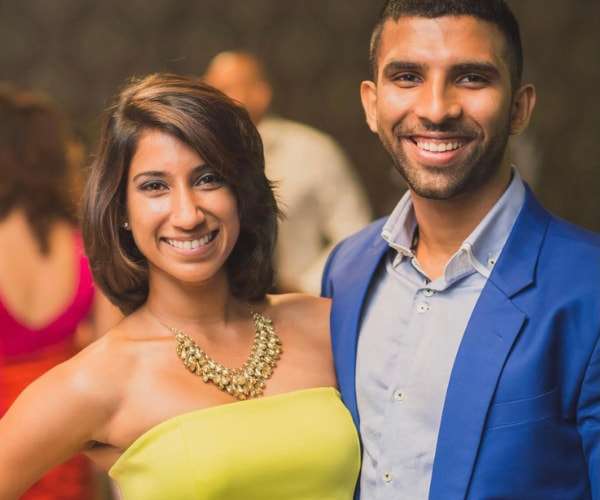 Did you ever buy something outrageous that you regretted?
IF: I would never do that
NF: Nope, I don't think so
If you could change your name, what would you choose?
IF: Franky
NF: I did back when I was 15, I re-named myself 'Natasha Spears'
What movie did you see that you were disappointed in, but everyone loved?
IF: Friends, even thou it isn't a movie
NF: Deadpool part 2
What reality TV show do you secretly enjoy?
IF: The Voice
NF: So you think you can dance
Are you good at keeping secrets?
IF: Yes
NF: According to Isuru, no! but I would like to think I am.
What is a perfect workout song?
IF: On the Low - Burna Boy NF: Can't think of just one.
What phobia do you have?
IF: Exams
NF: Rats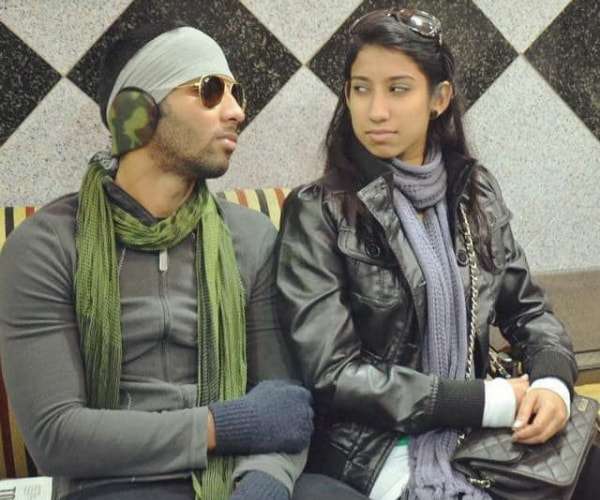 If you were reincarnated as an animal, what would you be?
IF: A Lion
NF: An eagle, I'd love to fly really really high.