'Your Community' is a series that hopes to bring recognition and business to the amazing entrepreneurs living in villages from far-flung regions of our country, to appreciate the wealth of talent and sheer resilience of spirit that exists among our people. If corporates are struggling in these Covid-19 times, imagine how much more difficult it is for these small businesses who may have no recourse to the day-to-day conveniences that corporates enjoy - internet, ease of transport, online banking, and digital visibility for their products.
'Your Community' hopes to give some inspirational women entrepreneurs this all too important break – whether it's an order from an individual, a shop, an overseas client, or just the satisfaction and comfort of knowing they are not forgotten. That someone in the heart of the city can now hear their voice and link with them to help expand their reach. We feature this week an entrepreneur who has been supported by the WCIC in her journey.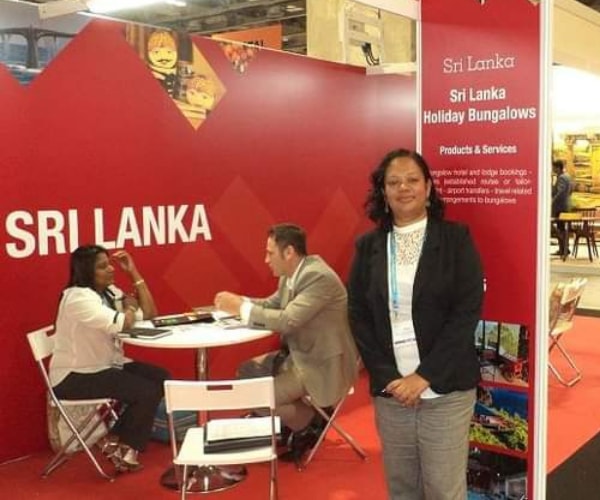 Q Tell me about yourself?
I am Ralini Fernando, a mother to three loving children, an entrepreneur and owner of Sri Lanka Holiday Bungalows. SL Holiday Bungalows is a digital media platform that offers holiday seekers great places to stay. I always dreamed of putting Sri Lanka on the map. On looking back, the journey has been somewhat of a roller coaster ride, but I have been able to achieve satisfaction with where I have got to. It is a journey and it will continue.
I believe the key ingredient for success as an entrepreneur is to develop a resilient personality, with the will to move ahead, sometimes making mistakes but learning from them. I am a risk-taker and enjoy the rush of adrenaline when I am confronted with a challenging situation. I stand at crossroads with a positive attitude and a determined mindset. Achieving a positive tangible outcome is not the ultimate plateau, the journey teaches you a lot. So, my stance is - evaluate the journey, analyse your victories as well as your failures and uplift your personality. I use this simple model to create success as an individual and an entrepreneur.
Q Describe how you built your business?
After completing my schooling, I joined the workforce as a Trainee Secretary, simultaneously pursuing a Diploma in Early Childhood Learning. Knowledge related to IT was emerging and many felt threatened by it. I had a burning desire to learn more about the wonder of the World Wide Web and computing software. My instinct was nudging me to start something in this space.
Time progressed, I got married and shortly afterwards I became a mother. My son was my pride and joy and it was a tough call for me to return to full-time work even though I knew I had to support the family income. I came to the realization in less than three months of returning to work, that full-time work was not logical for me. I explored Working from Home (WFH) for part-time job opportunities. WFH was a relatively unknown concept then, but I managed to secure a position at the Premier Online real estate business, engaged in marketing properties for sale/rent on behalf of their clients. My role was complex as it included marketing as well as operations - understanding customer requirements, designing marketing material to enhance the properties marketability, sourcing potential buyers and making a convincing sale.
Within 12 months, I had mastered the process, was getting restless and was ready to start something on my own. I knew the marketing and sales aspects and was in possession of the technical skills to do web developments. I registered my business as MRM Trading Lanka. The business was focused on buying/selling and renting properties.
I began to acquire many clients using traditional media for communication. Newspapers were a key channel. I sought constructive feedback from every client and kept updating my book of experience. I was quick to learn that online visibility is not the only aspect sought by clients. They were looking for reliability throughout the process. Therefore, I started advertising on free classified sections online that led to a higher hit rate, greater conversions and more closures. The business was progressing and I felt so proud of my achievements. But I had to change gear and focus, when a competitor offered free advertising opportunities to all my existing and future customers. I was soon out of business.
When one door shuts another opens; you should stop just staring at the door that closed. One of my clients owned a holiday guest bungalow in Nuwara Eliya, a beautiful property but unexplored by local travellers. I saw a window of opportunity and wanted to take up the challenge of marketing Rose Garden Nuwara Eliya s a holiday bungalow. My client welcomed my proposition with the trust and confidence they had in me. I offered him start to end support, taking charge of the whole process, from reservations to guest departures. I was excited and the birth of my next venture began just like that - Sri Lanka Holiday Bungalows was launched in 2012.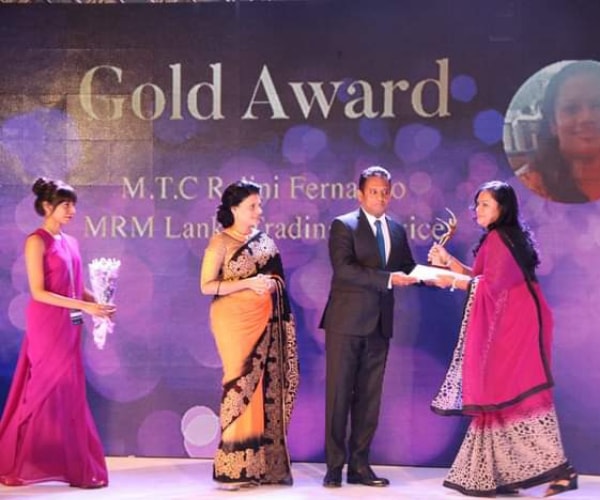 Q Tell us about Sri Lanka Holiday Bungalows?
Sri Lanka Holiday Bungalows is your travel agent that seeks to create the best local holiday experience for your family or a group of travellers. Using a travel agent for local travel was an alien concept. Local travellers are used to designing their holiday by themselves. Fully appreciating the sentiments of Sri Lankan holidaymakers, Sri Lanka Holiday Bungalows provides a customized holiday package after understanding the mood, taste, holiday preference, group size and budgetary constraints. This provides us with the opportunity to offer an assortment of holiday bungalows within our 400+ portfolio of Luxury Bungalows, Honeymoon Suites, Estate Bungalows and Family Friendly Bungalows all around Sri Lanka to suit the discerning traveller.
Whilst designing my strategic plan for Sri Lanka Holiday Bungalows, I rekindled my dream, of taking Sri Lanka to the international stage. I had found the key to unlock my dream and I take pride in being part of the support network determined to make Sri Lanka the Best Holiday Destination in the World.
Sri Lanka is a traveller's paradise with its sandy beaches, luscious green forests, high mountain ranges and a rich culture of more than 2500 years to be witnessed, within a few hours of travel from one end to the other. The wonders of Sri Lanka need to be felt and experienced by every fellow Sri Lankan young and old before we take the message to the international stage.
Our mission is to have the guest enjoy the experience; therefore, we take time to understand their needs and expectations first. We then create a plan to meet them. Ruth Mathew one of our clients, very recently stated "Ralini and her team have always listened to what I wanted and made it their top priority to make our holiday enjoyable".
My ambition is to grow the holiday bungalow portfolio to 1,000 bungalows by 2022, which will give greater access and choice to the local traveller. I invite all those busy business professionals, owning a holiday home in and around Sri Lanka, to engage Sri Lanka Holiday Bungalows as your Holiday Bungalow Manager, providing a comprehensive service from Reservation Management to Guest Departure without the hassle of being directly involved in the process.
I am a firm believer that any dream will only become a reality if you work hard towards achieving it. Sri Lanka Holiday Bungalows is the best example I can give.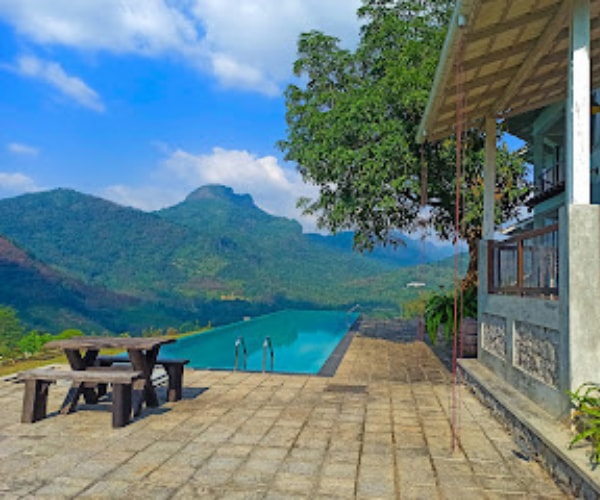 Q How do you think you have contributed to society?
We are all responsible for elevating fellow Sri Lankans living standards not just by thought but by action. Upholding this pledge, Sri Lanka Holiday Bungalows empowers local society by providing an array of employment opportunities.
My initial contribution was made by the recruitment of women and mothers who felt the need to contribute towards the family household income, yet who didn't feel comfortable entering traditional forms of full-time employment. It is rewarding to think that these women are now enjoying financial freedom, contributing towards family income and being stimulated by the challenges of being employed, whilst striking the perfect balance of work and family. I guess this was a leaf off my book.
Sri Lanka Holiday Bungalows contributes towards providing employment opportunities to the local community in an indirect manner as well by providing opportunities to Cooks, Butlers, Baby Sitters and Caretakers who aid in providing a smooth stay for the guest. It is evident that 4% of Sri Lanka's population falls below the average income levels and being able to contribute even in a small way to enrich their livelihood makes any hurdle achievable.
Q Tell me about the support that you have received?
I believe that behind every success story there should be a support network. Everyone knew I owned a business but I had no brick-and-mortar store and anything tangible to prove so. I didn't feel recognized as an entrepreneur or as a business personality. However, my story changed after I won the Bronze Award for the Small Business Category (2013) organized by The Women's Chamber of Commerce & Industry (WCIC).
I am proud of myself and my achievements. Once I attended the award ceremony, I opened my mind to achieving greater heights. I was enthralled by the calibre and diversification of female entrepreneurs across Sri Lanka. There was just one thing in common – the commitment and passion to their business ventures. I understood where I was and where I needed to be and made a pledge to achieve the Gold award in the future. With hard work and determination, I won the Gold Award in the Small Business Category in 2015 and I pledged to secure an award in the Large Business Category in the future. The endorsement given by WCIC added stature to my profile both personally and professionally in every possible way, even during negotiations with financial institutions or business partners.
Winning these awards opened many doors for me such as obtaining membership at "She Trades" – a United Nations Initiative to empower female entrepreneurs. Thereafter I was invited to participate in the PATA Travel Conference in 2017.
I consider WCIC as a stakeholder of my business – a stakeholder who has a genuine interest to uplift me personally and professionally. Even during the pandemic, WCIC encouraged us to continuously learn by initiating Online Business Management Programmes funded by the IFC. The programme opened my mind to new dimensions of digital marketing and modern finance techniques.
WCIC is a great organization for both entrepreneurs and professionals to sharpen their skills.
Women's Chamber of Industry and Commerce (WCIC) is the premier organization supporting entrepreneurs and professional businesswomen. The membership is open to women who believe they can contribute to society as well as benefit from the many facilities the organization creates.
By Anusha David
Contact Ms Ralini Fernando email info@srilankaholidaybungalows.com