It takes a great deal of effort to strike a balance between work and life. But this wasn't the case for Nethu Wickramasinghe or her husband as they knew that their children would be homeschooled. Ms. Wickramasinghe, an educationist by profession, is a herpetologist and a proud mother of three. Today, her three children have the liberty to ask questions and engage in real-life tasks as part of the education they receive. As such, her vision is to make a change in the formal education system in Sri Lanka.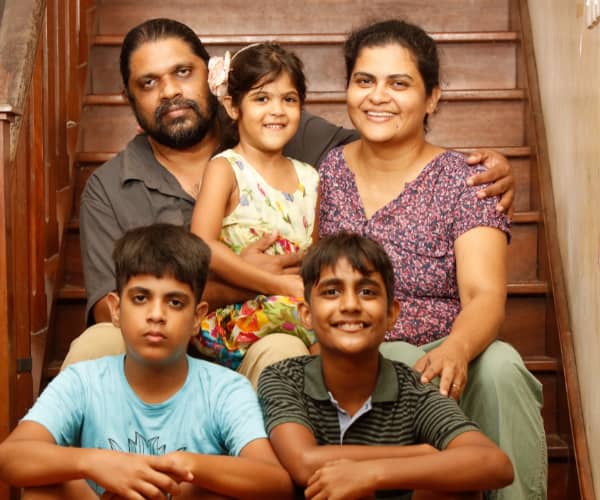 This month, [email protected] spoke to Nethu about her decision to become an educationist, the concept of homeschooling, and why the formal education system in Sri Lanka needs to change. Excerpts :
What inspired you to become an educationist?
I studied at Holy Family Convent, Bambalapitiya till O/Ls and joined Devi Balika Vidyalaya for my A/Ls. Thereafter I completed a BSc in Chemistry from India and became a chemist. I was also a member of the Young Zoologists Association, Dehiwela during the same time and it is from here that I started to explore the world and stay close to animals and nature. Once I completed my degree the next goal was to do the PhD and I worked as a research assistant at the Institute of Fundamental Studies in Hantana. I did my Postgraduate studies there. It was around this time that I met my husband who was a herpetologist. When looking at the research work that he was involved in, I realised that my passion for research was not in the work I did then. Thereafter we got married and I left research work and then opted to become a teacher in 2007. But when I met my first principal I was told that I would have to learn if I want to teach. Therefore I understood that there was a philosophy behind it.
By this time my husband and I started our own platform for herpetological research, education, and awareness - The Herpetological Foundation of Sri Lanka. So I was teaching during the day and would come back home and be engaged in research work. But once we had children we decided that we will not send them to school. As a result, we decided to homeschool our children and my husband agreed to the decision. Thereafter I did a Postgraduate Diploma in Education at the Faculty of Education of the University of Colombo so that I would be better equipped as a mother to homeschool my children.
Why did you decide against sending children to school?
Had there been an ideal school that addressed the needs of children, we would have been the first parents to send them there. Being in a third world country we are exhausting our children on a dilapidated and an expired education system which is 70 years old. Formal education has been a failure and children who came out of this system aren't creative. We got to see the world through the eyes of foreign researchers and we were committed to give something different to our children.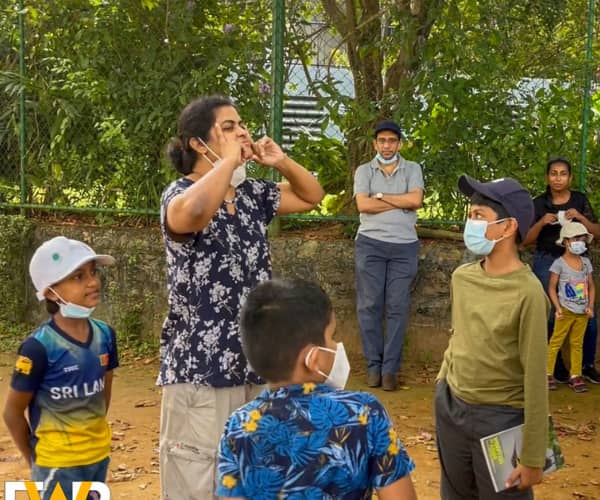 Tell us how you implement the homeschooling concept.
There are multiple intelligences in children. As they develop 50% of who they will become is determined from the genes and the other 50% is from society. There is a spectrum of intelligence and some children have high scores in certain intelligence and that determines who they are going to be. Children should be allowed to be who they are in the first five years of their life. They should get to play what they want to play, develop a secure bonding with family, socialize, etc. But what parents usually do is send children to Montessori as they become two and a half years as means of allowing them to socialize.
During the first year of its life the child sought only for a safe and secure bonding of one's own mother. Eventually in the next four to five years the child needs only the support and bonding of a secure family. If this nuclear system is healthy then the child builds sufficient confidence to face the world outside it. But what usually happens is that children are left to be handled by outsiders during these first few years of their life. As a result, they end up having feelings of doubt and anxiety eventually losing confidence in themselves. But in the case of a safe environment to grow in during the first stages of life, children thrive to become confident to take up and face the world around them.
Does it mean that they don't have to face exams like other children?
They do. Our eldest son wanted to go to school and we sent him and his brother to the school that was closest to our house. We told the principal not to teach them but they did face exams. They came home and said that the questions were targeted for the things they did not know, and they could have done if the questions were grounded on things they knew about! They are being prepared to face the exam of life. We give them tasks that are real-life situations and assess them based on behaviour and other factors.
Keeping comparisons aside, do you observe some progress in your children as a result of following the homeschooling concept?
I see a huge difference. The fact that they are fearless and the fact that they are always ready to ask questions. They are curious to inquire and I don't see this in children who follow the formal education structure who are satisfied with the responses they receive.
It is quite evident that your children work closely with nature. Does that also impact a child's growth?
When my children see people harming nature, they seem to be emotionally moved. This is rarely seen in other children. We talk to them about having a balanced environment. Not every child will be naturalistic but any child would prosper if they stay close to nature.
Do you think the homeschooling concept would work in the Sri Lankan context?
I wouldn't promote homeschooling. Rather I would want to change the formal education structure in Sri Lanka. There are poor children who do not have resources to learn and they are the most creative. Parents should be able to make decisions on behalf of their children rather than being selfish. The world has changed, vocations have changed and so should education.
What is the most satisfying part of your career?
The fact that I was able to be who I want to be. I'm happy about the voice I have raised and people have begun to see the changes with my 'Education Without Boundaries' programme that I conduct online. During the lockdown I got to engage in a mission, teaching children in a holistic approach with an integrated curriculum, and even if it was a small group those parents have seen their children bloom after a changed way of learning. They have started performing better. This has now become a movement and what I'm most satisfied with is the fact that change is beginning to work.
Future aspirations
To be happy and to make a change in the formal education system in Sri Lanka so that children will gain much more from learning.