Stories of Sri Lankan adoptees in far-flung lands searching for their biological families always tug at our heartstrings. Their quest to find out their biological parents and possible siblings is an innate desire some of these adoptees have as they long to know more details about their origins. Perhaps they want to feel their mother's hug or just ask them why they were given up for adoption. Whilst many have experienced love and stability thanks to their adopted families, there are a fair few who have ended up facing a lifetime of "what ifs" because they have had negative adoption experiences.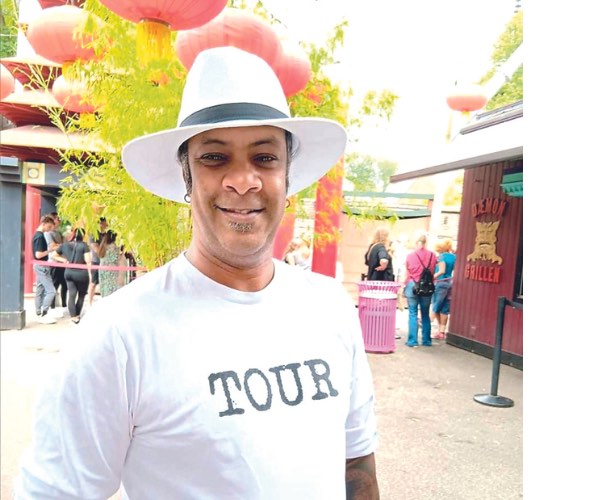 Recently Sebastian Jensen an adoptee of Sri Lankan origin who lives in Denmark struck up a conversation on Social Media. He longs to find his birth parents and to be reunited with them. Adopted at the age of 2 years and 9 months by a Danish family, and named Claus Frank Anderson, he changed his name to Sebastian Jensen in 2007.
According to the frayed Sri Lankan birth certificate that he has in his possession, Sebastian believes that he is possibly 47 or 48 years old. His name on his Sri Lankan birth certificate is simply listed as Thirukumar and his place of birth is Telpallai. His adoption was processed at the Juvenile Court in Bambalapitiya in 1977 and it states that at the time of his adoption, Sebastian was a resident at the Prajapathi Children's Home in Panadura.
Sebastian says his initial adoption went wrong. The first family that adopted him in Sri Lanka, who are named on his adoption papers separated 12 days after returning to Denmark with Sebastian. However, he alleges that this separation was hushed up because one of the people who was instrumental in his adoption did not want any negative stories to affect the adoptions that were taking place between the two countries.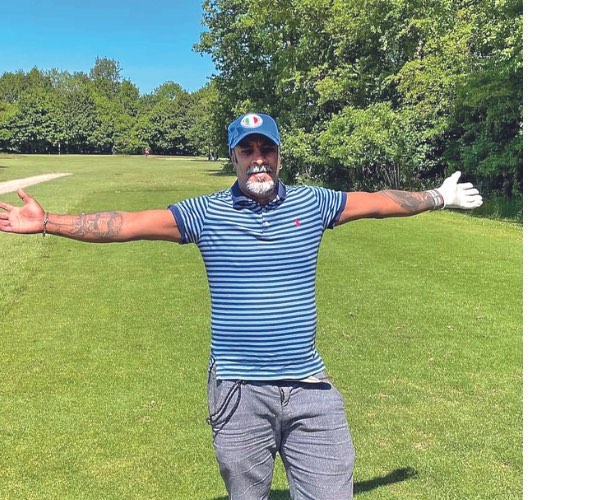 His adoptive parents were Danish. His adopted father was a dentist (who did some social service with the Lions club in Sri Lanka) and his adopted mother was a homemaker who between the years of 1977 and 1998 was helping children at a place called Evelyn Nursery in Kandy, a nutrition centre in Trincomalee and another centre in Hikkaduwa.
Sebastian was 12 years old when he realised he was adopted. He also had an adopted sister from Sri Lanka along with 2 biological kids of his Danish parents. Sebastian says his adoptive parents had many friends from Sri Lanka. Sebastian also infers that his mother was instrumental in helping other Danish couples adopt children from Sri Lanka in the 70s and 80s with the help of a Sri Lankan. He says "I know that my mum in Denmark was working in Terre des Hommes and had a lot of contact with Sri Lanka. She would arrange trips to Sri Lanka and facilitate adoptions between Danish parents and Sri Lankan babies in the 80s", he claims.
Speaking about the people involved in his own adoption, Sebastian believes that a Danish non-profit organisation called Terre des Hommes, along with a Sri Lankan and two Danes were instrumental in facilitating his adoption.
Growing up in Denmark was not without its fair share of problems for Sebastian. As a teenager, he says he encountered racism. "My school days up until the age of 16, I was constantly bullied. Of course I looked different to the other children. I was one of the very few dark-skinned children in my school". This led Sebastian to dabble with drugs and alcohol for a while but he soon managed to get rid of his addictions and become a kindergarten teacher. "That bullying really destroyed me, for a while it sent me off the rails. However I managed to turn my life around and became a kindergarten teacher," he says.
The first time Sebastian visited Sri Lanka was in 1992 as a 17-year-old teenager. He was moved by the kindness of the people and would often look at strangers and wonder if that could possibly be a biological family member.
At that time he was not driven to find his biological parents. "I had it in my head that I had only one family and that was my Danish family. Also, my Danish parents had instilled in me that I need to be grateful for being adopted and given the opportunity to live in Denmark" he adds.
In hindsight, Sebastian reveals "I was never grateful. It was only when I turned 25 that the seed of looking for my biological parents took root in me. However, it took another 22 years to convince myself that I really wanted to find them" he says.
For Sebastian, the driving force in searching for his biological family is to discover his roots. He has many questions he would like to ask his birth parents. "I believe in being honest and I think my whole life my family has not been truthful to me about my adoption and I hope that by finding my birth parents I can find out the truth about my roots and the reason for my adoption."
Unable to search for his birth parents by himself, Sebastian has gotten in touch with the Social Welfare authorities in Denmark to see if they have any additional information. He has also joined a Facebook group and keeps posting messages seeking information. Further, he has befriended a journalist in Denmark and also a Danish gentleman in Sri Lanka who despite the sketchy information has offered to help in the search. He has also established connections with some of his adopted parent's friends in Sri Lanka in the hope that they may be able to shed more light on this matter.
Sebastian has often toyed with the idea of setting up a group for Sri Lankan adoptees in Denmark but he says not many people want to talk about their stories. "Adoptions can be a taboo subject as families don't encourage children to look for their biological parents" he adds.
Sebastian is aware that mothers who gave up their children in Sri Lanka face social stigma if their secret of giving birth to a child out of wedlock is made public. However, he says "try and put that aside, as the adoptee's feeling of their need to find their biological parents is so great that the feeling is inexplicable. There is like a vacuum in your soul. A huge yearning to get to the truth. Left unaddressed it just festers inside you. It is okay that you had to give your baby for adoption but times have changed be bold and step forward if you too want to look for the child you gave away" he says.
Sebastian's plea is that if anyone is aware of his birth parents get in touch with him and help him fill the void in his heart.
Pics Courtesy: Sebastian