We're talking early childhood education and highlighting the importance of the first years of a child's life.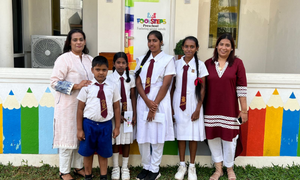 What happens early matters for a lifetime. As educators, we need to provide a strong continual education, so all children have opportunities and skills to achieve their passion and dream. Babies are born ready to learn, with 90% of brain development occurring in the first five years of a child's life. Early brain development affects a child's ability to learn. Therefore, in order to give children the best opportunity for success in life, education must begin at a young age. It is at this time that they first learn how to interact with others. This is the stage where they begin to form emotional connections. It's also the time when children begin to develop interests, which they often carry with them throughout their lives.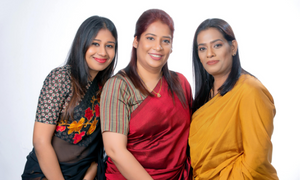 It is critical that society in its entirety recognizes the value of early childhood education and establish a strong educational foundation for our country's children. Education is a fundamental right, and to commemorate the International Day of Education, which is observed on January 24th, Footsteps Preschool offers Education scholarships to underprivileged children.
Mrs Razana Muzni, Directress / Principal of Footsteps Preschool, says:
The most crucial role educators play is in the questions they ask and the dialogue they facilitate with children about what they are learning, how, and why. We are constantly challenging children to look at things from different angles, try new ways of doing things, and reflect on questions like 'Why do you think it happened?' In those conversations, they use rich vocabulary and complex concepts about geometry, physics, art, and other topics.

Mrs Fazra Irfan, Directress / Principal Footsteps Global Preschool, stated:
Early Childhood Educators are an asset to any organization. An important characteristic in this field of work is the commitment to always continue educating ourselves regarding the trends, changes, studies and creativity within the industry. Armed with these trends, we find ourselves better prepared to help students succeed.
Mrs Hasna Maharoof, Directress Footsteps Preschool concludes:
Children should never be drilled on the alphabet or numbers; instead, they should explore these concepts through rich, meaningful explorations through play. Part of the early childhood curriculum is to prepare children to interact with and engage in age-appropriate developmental activities that would assist with their later socialization process.

Children learn in increasingly clear and visible ways as they advance through preschool and early elementary school. Young children typically employ deliberate learning strategies such as trial and error or informal experimentation. Children at this age learn by experience. This makes shared activities with educators and peers important opportunities for cognitive growth. It stands to reason that quality child care and preschool experiences during these formative years have a significant life-long effect on children and benefit society as a whole.