Dolphin and whale watching have taken the Sri Lankan tourism industry to newer heights. But unfortunately these species are no longer safe at sea. A video of people gathering dead dolphins in Trincomalee went viral last week and this created much tension on social media. When investigated it was found that 12 dolphins were killed by nine fishermen who were arrested by the Trincomalee Crime Prevention Unit.
Keeping this in mind, Life Online contacted several environmentalists and marine experts to find out how such killings of dolphins would reflect badly on their population as well as on the tourism industry.
Highly unlikely that these dolphins were killed due to nets: Howard Martenstyn
Speaking to Life Online, renowned marine mammal researcher Howard Martenstyn said that it is highly unlikely that these dolphins would have died due to the nets. "Especially in the case of spinner dolphins they only come up to about 50-70m depth of water. But what is most likely is that I have seen fishermen using 'laila nets' at the port of Trincomalee. They have to encircle the animal or use dynamite in order to kill it."
We need a separate judicial system to address environmental issues: Dr. Terney Pradeep Kumara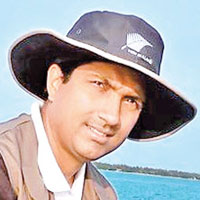 Dr. Terney Pradeep Kumara, General Manager of the Marine Environment Protection Authority said that usually the fishermen are aware of dolphin frequented areas and they know how to use the nets. "Dolphins are a marine resource that boosts tourism and killing dolphins is a crime. When using beach seine nets, also known as 'ma dala' in Sinhalese terms, what they usually do is they keep one end at the shore, lay it across the area and keeps grabbing. Dolphins usually get entangled to another type of net known as purse seine nets or 'laila nets' which are illegal. But some fishermen are very careful and I have seen them trying to save the animals sometimes by jumping off their boats and trying to remove the nets. These mammals are an air-breathing species and from what I saw in the video it is clearly visible that these fishermen purposely kill the animals. The villagers too have surrounded the scene and even they were giving a hand for the fishermen to kill the animals. This is absolutely ridiculous because such practices should never happen in any part of the world."
Speaking further, Dr. Terney said that dolphins are a human-friendly species and they cost more when alive than when dead. "One of the major drawbacks I see is that there is no proper judicial system to address environmental issues. Usually the judges and the legal personnel involved do not have any idea about the environment. Therefore an experienced panel should be appointed to investigate and give decisions to those found guilty of killing animals or destroying natural resources. Also the public needs to be aware of what happens around them and the media should play an active role in trying to spread awareness on environmental issues."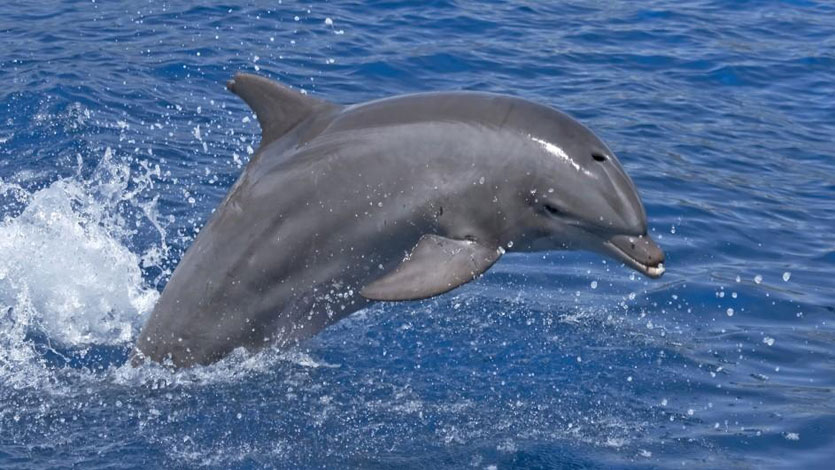 Common Bottlenose Dolphin (image courtesy www.kids.nationalgeographic.com)
Killing dolphins is a punishable crime: Sajeewa Chamikara
In his comments to Life Online, top environmentalist Sajeewa Chamikara said that according to the Flora and Fauna Protection Ordinance the dolphin is a highly protected species. "Therefore killing a protected species is a punishable crime. Anybody found guilty of violating what is mentioned under Section 30 of the Flora and Fauna Protection Ordinance could be arrested without a warrant. This includes killing, torturing, selling or auctioning of dolphins. The fine would be between Rs. 50,000 and one lakh and the suspects will have to serve two years in jail. Usually these mammals are found in herds and if they get entangled in nets and several dolphins in the will be caught. Sometimes these mammals even reach the shore to find food. Most of these fishermen are unaware of how they should be using nets and the law should be strictly enforced on those found guilty of killing these mammals."
Incidents of dolphin deaths in Sri Lanka
The recent incident was not the first instance when dolphins became victims of seine nets.
2016: Two fishermen in Mirissa were arrested for killing dolphins. From back in the 1980s harpooning dolphins have been a common practice in Mirissa.
2013: 50 dolphins were killed in the island of Baththalangunduwa in Kalpitiya and 15 persons were arrested.