Johann Peiris, famed for his attempt to conquer Mt. Everest with Jayanthi Kuru-Utumpala. Back in 2016, he left the island today (April 4) to complete his target of reaching the Summit. Having missed just 400 meters during the initial climb, Johann is all set to make Sri Lanka proud once again. His climb will begin on Friday and speaking to the Daily Mirror Life, Johann shared his past experience and what he will do differently this time.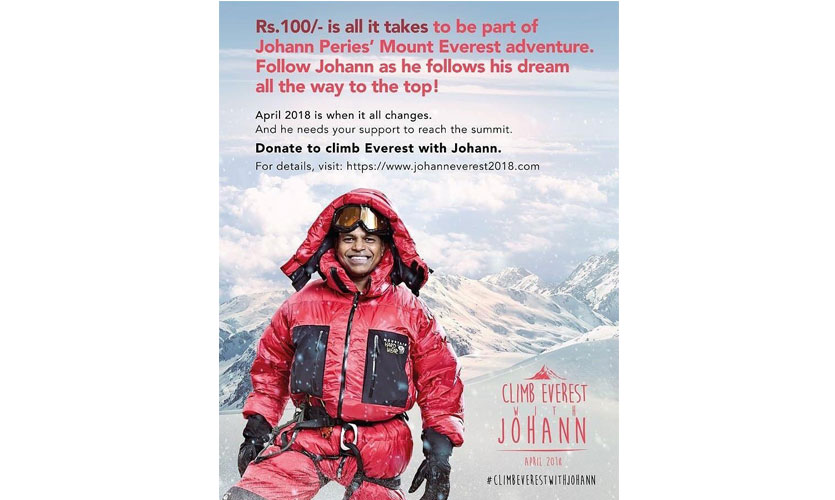 Q: Why did you want to climb again?
A: Lass time I just missed 400 metres and therefore I thought I should go back and complete the climb.
Q: What will you do differently this time?
A: One thing is I know that I'm a lot fitter and I'm more aware of everything. This time I have to make sure that my Oxygen tank is working and that everything else is in order until the climb is completed.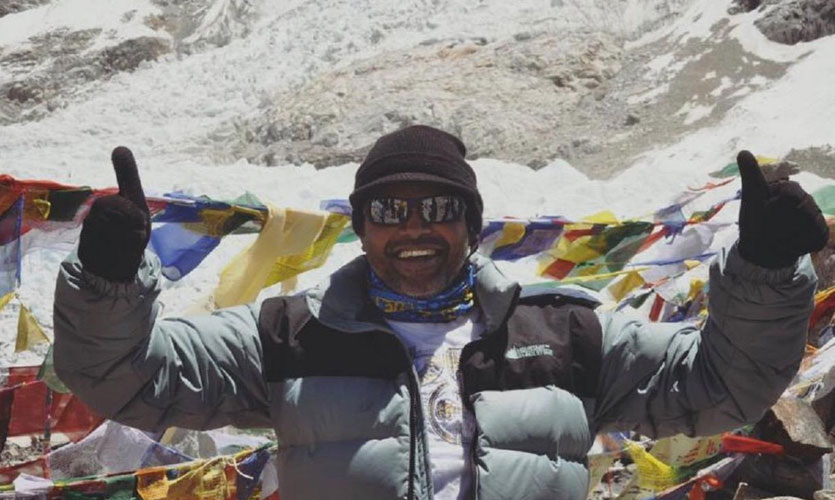 Q: How did you train yourself?
A: I was working with two of my trainers. One of them is Kevin who used to do a lot of outdoor training and the other trainer is Pradeep. This time again I have all equipment required for higher altitude mountain climbing and is fully geared to face the challenge once again.
Q: Are there enough facilities to fine-tune skills of those interested in mountain climbing?
A: After Jayanthi and I came back from the initial climb there was a growing interest for the sport already. We even formed a Himalayan Mountain Club as well. Since they are interested a lot of things could be done.
Q: Do you have plans to do more climbing?
A: Of course. This is something that Jayanthi and I are passionate about. In fact, Jayanthi asked me to get back from this climb to explore another mountain and start a climb together!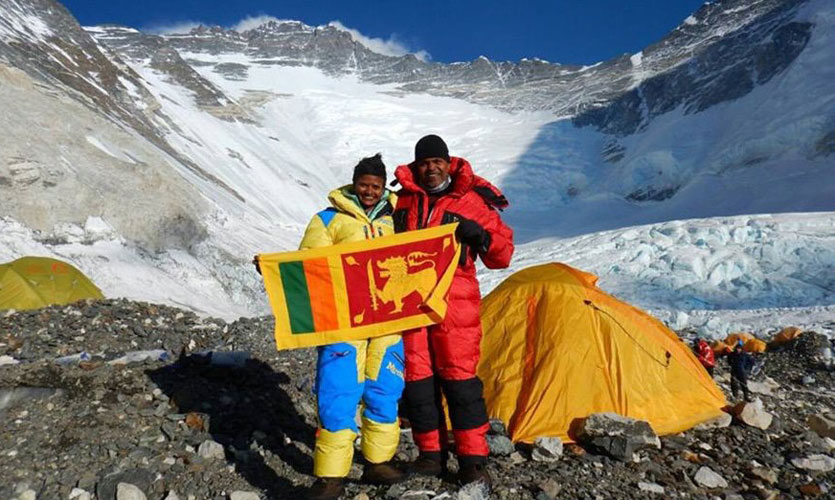 Q: Your message to the people.
A: Basically what I want to say is that people have a tendency to give up too soon. My message is that if you have a goal work towards achieving it.

Ayubo life has partnered with Johann in this climb. Therefore anybody who wishes to go on a virtual tour could join in and support Johann to reach the Summit.