On this week's #PassionPassport, we were able to reach Anya Nanayakkara, a travel-
holic
,
and
definite travel
Instagrammer
, to find out what kind of traveller she is, the places she recommends for us to visit and the best way to go about it!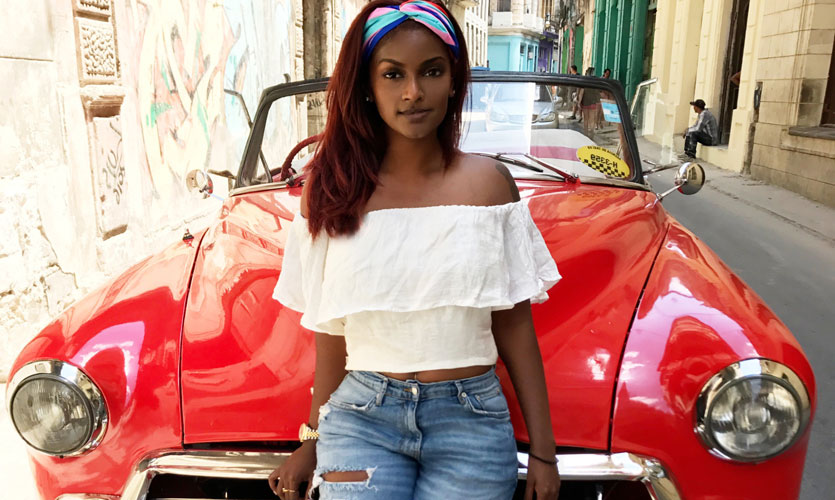 How did you get into
travelling
and why?
Anya: My mother has always been an avid traveller, which evidently rubbed off on me early on. My most memorable birthdays growing up, have been spent with my family travelling to Sri Lanka during the summer months. As I got older, I learned the importance of experiencing diverse cultures. Exposure to alternative perspectives to your own
helps to break the repetitive and restrictive thought processes, we may all sometimes be guilty of. Delicious food and photogenic adventures just happen to be a notable added plus.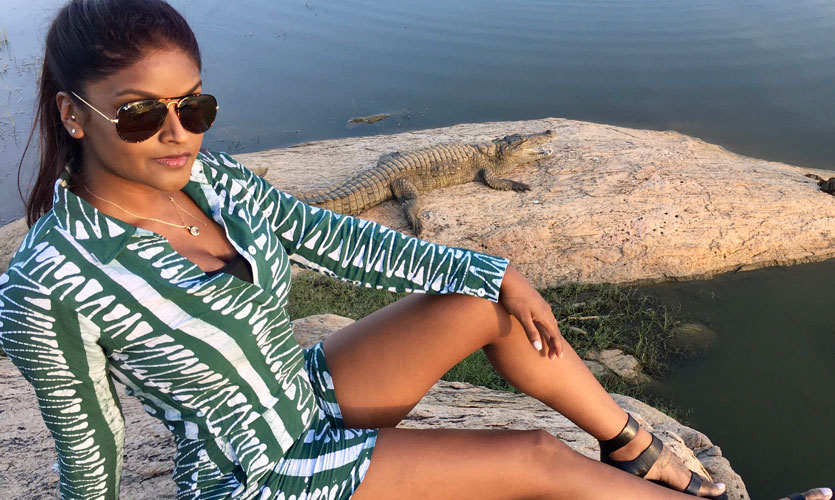 What made you want to Instagram your travels?
Anya: Instagramming my travels is the equivalent to my photo wall at home, it's the perfect way to celebrate my memories. In the technology age, we don't develop pictures anymore, we don't bond them into albums, or turn them into slideshows to share with our loved ones. With a few flicks of my thumb, I'm able to relive an amazing trip from almost four years ago.
How do you decide on which countries to go to?
Anya: I am completely enthralled by ancient cultures. I tend to visit locations that are deeply rooted in history, paired with an unbelievable aesthetic. I try to choose locations which have, either avoided or have been protected by agencies, such as UNESCO, preventing their gentrification.
How do you manage your expenses as a frequent traveler?
Anya: As one would expect, the most consuming part of a travel budget is the actual cost of transportation. I try to balance this expense by opting to skip a few of the luxuries once I reach my destination. I am blessed to have some amazing friends and family around the world, so accommodations don't always take a bite out of my wallet. In addition, most of my souvenirs, as unique as they may be, eventually get tucked away in my closet in Miami, so I've learned to cut corners there pretty well.
What kind of traveller would you say you are?
Anya: Adventurous. I am willing to try almost anything and everything, whether it be cliff jumping or swimming with sharks, count me in!
What are your 'must take' items when
travelling
?
Anya: My iPhone X is my go-to for camera gear, water resistant and light, it's always close by.
Swimwear; I am drawn to the sea in every capacity. I may be surfing in the morning and diving in the afternoon, so I absolutely have more swimsuits in my suitcase than anything else. Finally, my organic, plant-based personal care products by Serendip Supply are a "must have" to revive my hair and skin, before and after my adventures.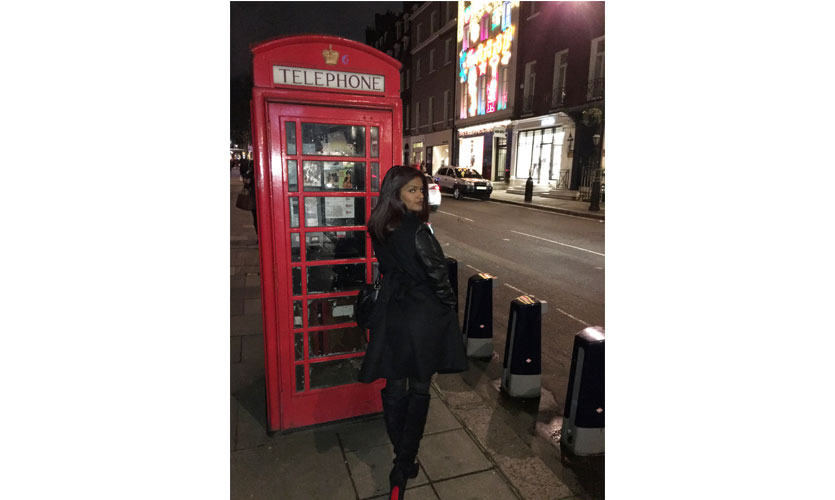 The travel timeline you have in plan for this year?
Anya: My schedule this year, is saturated with objectives for my medical career, so I haven't planned any travel as of yet. Luckily, I am based in Miami, so most Caribbean islands make for a great weekend getaway.
Things you make a point to do in every country you visit?
Anya: Try the street food! I am willing to try almost anything without hesitation, within my pescatarian diet. Some of the best food (and the most reasonable), I have ever had was undoubtedly found street side.
Top 10 countries you have been to and why?
Brazil – From the people to the food, the melting pot of African, Native, and Portuguese influences has culminated to create the most captivating culture I have ever experienced.
Turks and Caicos – The crystal clear water is unlike anything else in the world. As if that isn't enough, the lack of light pollution makes for the clearest beach view of the stars almost every night.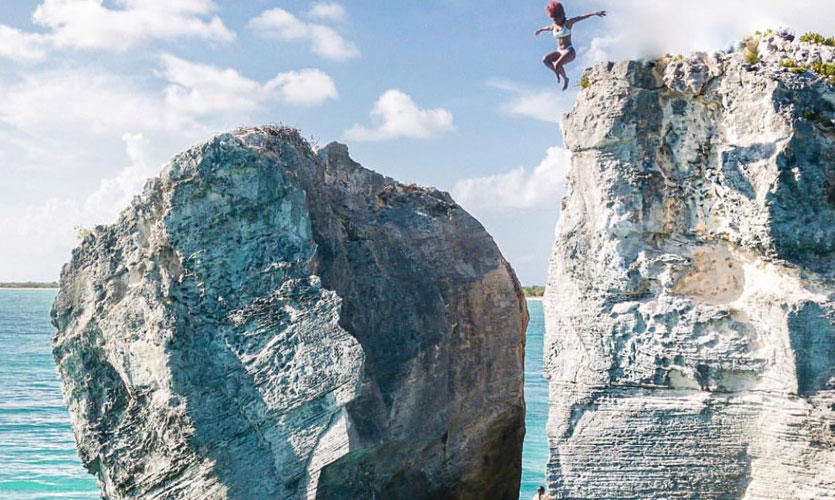 Cuba – Despite their gruelling political and economic history, the resilience of the Cuban people is beautiful. Visiting Cuba is like getting a chance to visit 1953, in all of its novelty.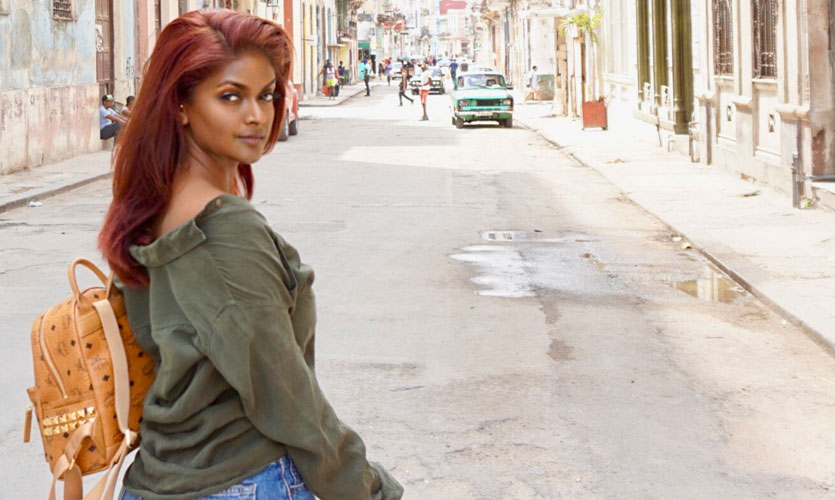 Peru – I immediately fell in love with the inherent reverence Peruvian people have for Mother Earth, her creatures, and the power of positive energy. It's rare to be able to experience the
rainforest
, the ocean, the desert, and the mountains within the confines of one country. My experiences of hiking Machu Picchu, exploring the Amazon, and swimming with sea lions in the Palomino Islands were unforgettable.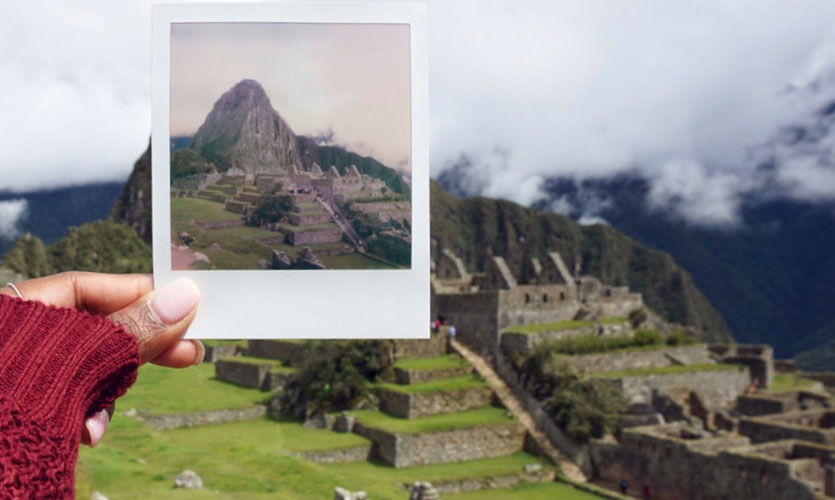 Kenya – My 19th birthday was spent in the Maasai Mara with the Maasai people. There is something incredibly humbling about being removed from the first world
and experiencing Earth, in its purest state.
Myanmar – Watching the sunset from the top of a steeple of an ancient Buddhist temple is something that I will carry with me through the rest of my life. I wish I could verbalise what it feels like to see the sky fade from yellow to purple, behind the silhouette of more than 1000 pagodas, built 900 BC.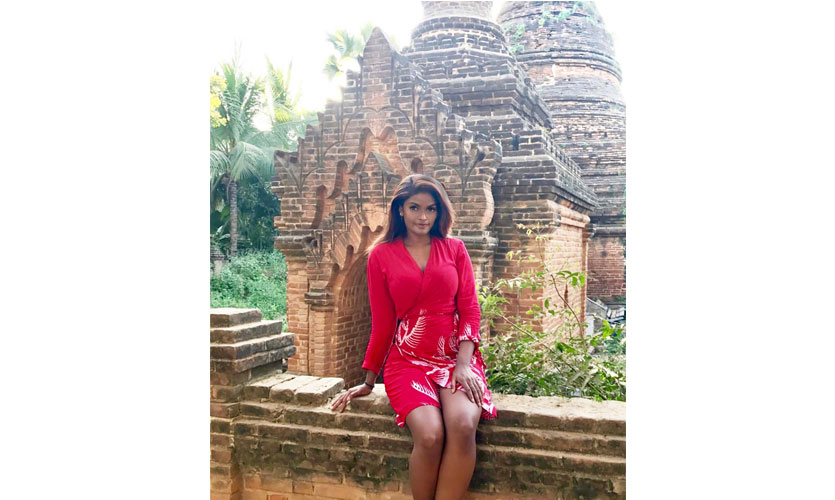 Thailand – Aside from the most beautiful ocean scenery, the combination of ancient Buddhist culture, with the best street food in the world, will always draw me back to Thailand.
Republic of Kiribati – The islands took almost two days to reach from Hawaii, which has helped to preserve their beautifully candid culture. The inhabitants looked exactly like me and practiced a lifestyle predominantly centered on a barter system. It was enlightening to realise the 20 dollar bill I had in my hand, held no substance to the
21 year old
, mother of three, who was carving a king coconut for me.
The Bahamas
– In addition to the mouthwatering conch dishes, the islands of Exuma gave me the wonderful opportunity to swim with pigs and tread with sharks.
Sapelo Island – Off the coast of Georgia, Sapelo is inhabited by the
Geechi
people. I got the rare chance to experience life like a true inhabitant. Living off of the island which is inundated with brackish water, the Geechi people have developed, much like their language, a uniquely original way of life.
List of all the countries visited – 41 countries
England,

Germany,

Netherlands,

Hungary
Czechoslovakia,

Belgium,

Portugal,

Spain,
Myanmar,

Japan,

France,

Italy,
Thailand,

Bali,

Sri Lanka,

Singapore,
Australia,

Indonesia,

Langkawi,

Malaysia,
Canada,

Dubai,

Qatar,

Kenya,
Tanzania,

Brazil, Peru,

Venezuela,
Mexico,

Panama,

Kiribati,

Turks and Caicos
Bahamas,

Cuba,

Trinidad and
Tobago,
Dominican Republic,
Jamaica

Curaçao,

St. Kitts,

St. Thomas,