Well known personality Nayana Karunaratne has recently initiated a project to educate the general public on how to be good citizens. Pointing out that they are tired of waiting for politicians to develop the country, the campaign is aimed at t
he mindset, lifestyle and health of our nation, which they feel should be improved first.
A healthy positive minded citizen will have enough energy to differentiate the good and the bad and guide his country on the right path.
Let's get together to do our bit.
This is not a political move – Just an initiative to guide the people on the correct path, within our capacity.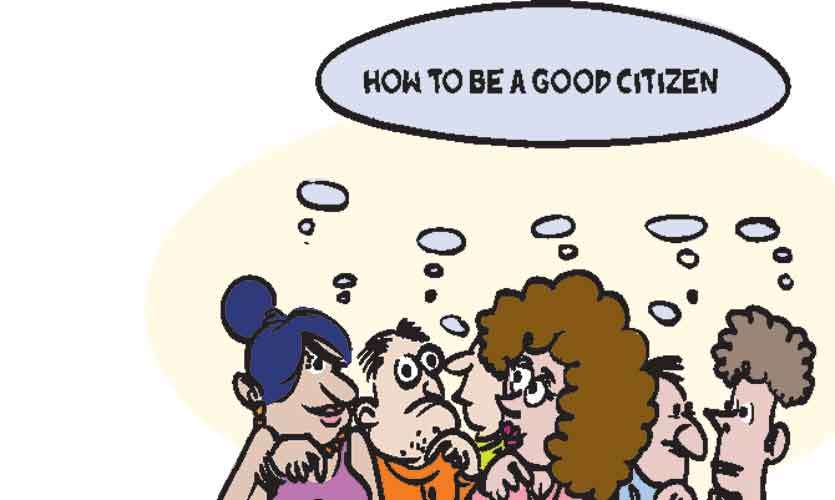 6 habits of a good Sri Lankan in a nutshell
These would be discussed at length in the coming weeks.
1.

Healthy body/Positive mind – Improve the plate of rice by filling it 50% with vegetables–There is nothing wrong in Sri Lankan food habits and eating rice for 3 meals – Just change the quantity of rice and increase the vegetable servings.
2.

Dignity of labour – All skills are respectful. Accept the value and opportunities in skilled labour jobs. Change the negative attitude towards skilled employment. Create awareness with true life stories. Change the mentality of teachers and parents.
3. Honesty and respect – Never lie, never cheat, never give or take a bribe – parents, teachers to set examples.
4.

Protect the environment –Will not cut trees–will plant trees and make the neighborhood pretty. Will dispose garbage correctly.
5.

Be productive - every citizen in this country should do 8 hours of work a day and feel productive. It could be anything from cooking, gardening to sewing.
6.

Racial Harmony – Every school, academy, shop and office should have a minimum 10% to 15% persons of different ethnicities.