The COVID pandemic has left in its wake thousands of deaths and many infected, crippling the economy in the process. In Sri Lanka, one of the few countries that managed to curb the spread of the virus quite well, the rules were eventually relaxed and curfews lifted. Now, as fears of a second wave emerge with a spike in the number of COVID infected people, we will have to brace ourselves for the eventuality. Sharing her expertise and advice with the Daily Mirror Life is Fiona Eccles, a registered nurse with over 30 years' experience behind her and at present, Director of Nursing, English Nursing Care Services Sri Lanka. Below are excerpts of the interview.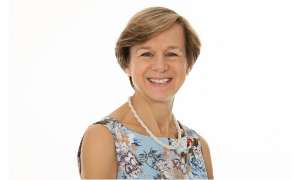 Q

Tell me a little bit about yourself.
Fiona: I have over 30 years' experience as a Registered Nurse having trained at St George's, one of the leading London hospitals with an international reputation for cardiac care and research.
After qualifying as a midwife I served in the British Army Nursing Corps looking after soldiers and their families in England and Germany. Returning to England I took a staff nurse position in a care home for elders and within two years had risen to Deputy Manager and subsequently Registered Manager a few months later. Since then I have managed and commissioned a number of care homes looking after the frail elderly, those with acquired brain injury and long term life-affecting disorders. I have two grown-up children and I am a grandmother of two handsome grandsons. In my spare time, I enjoy outdoor activities, running and rowing regularly.
Q

What is your role as Director of Nursing, English Nursing Care Services Sri Lanka?
Fiona: The overall responsibility for the quality standards of care provision and supervision of the nursing staff, ensuring that the English Nursing Care Sri Lanka practice is in line with the latest research and developments that are practised around the world. My job also sees me advice on the assessment of new clients and the development of personalised care plans. I also give advice on specific nursing issues and at a weekly staff call discuss the progress of all the clients.
Part of my role as the Director of Nursing at English Nursing Care Sri Lanka is also to train our team on the best care and hygiene procedures, we also strongly believe that the job entails lots of compassion and empathy, an area we look for when hiring for our team.
Q

In Sri Lanka, as well as many countries around the world, many of the rules imposed during peak COVID have been relaxed. What are your thoughts on this?
Fiona: Sri Lanka has coped very well so far with the COVID pandemic, whilst the UK has had a number of challenges. A future inquiry will exam all the relevant data, but it seems that large flows of international travel, limited effective track and trace as well as relatively high levels of obesity in the UK may all have played a part in the UK statistics. In Sri Lanka as most other countries, governments have to strike a difficult balance between controlling the spread of the virus and keeping the economy going so people can go to work and feed their families. Easing of restrictions to enable normal daily life to continue is necessary to prevent other serious repercussions however large gatherings of people such as at sports or social events still pose significant risks as does international travel. So we as responsible individuals need to adhere to the guidelines given by the government and organisations such as the WHO, to minimise the spread of the virus. This is also a great time to respect some core values of empathy and patience; it has been lovely to see some truly beautiful gestures of understanding practised all around the world.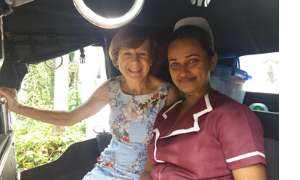 Q

Initially, we heard a lot about how elders were much more likely to get COVID-19, while those younger did not have to worry as much. Statistics have shown us otherwise. Can you explain?
Fiona: It is my belief that those with underlying health conditions and the elderly are still the highest risk groups. The recent surge in younger people contracting Covid-19 could be due to the relaxing of restrictions and greater social contact or it could be a sign of better testing. In general younger people have had it less seriously and with fewer complications.
Q

There are fears of a second wave. How can we stay safe considering most of us are now back at work and out and about?
Fiona: Thorough hand washing and use of hand sanitisers, keeping work surfaces clean, where possible, avoid crowded places, especially indoor venues. If you can't maintain social distance wear a face mask. Etiquette is all about being considerate of those around you. During the Covid-19 pandemic, that means that you should wear a cloth face covering when in public and when social distancing is not possible. That's mainly because you could spread COVID-19 to others even if you do not feel sick.
There is a direct relationship between having a healthy diet, physical exercise and getting enough sleep, they are all essential to help boost the immune system. If you or work colleagues are sick with flu-like symptoms stay at home and self-isolate for seven days from when symptoms started. Don't share cups, utensils or equipment without cleaning first.
Q

How would we ensure the elders are safe?
Fiona: Think carefully before going out, how essential is the journey and can they maintain social distance. Make sure that any domestic staff you have at home follow correct procedures on re-entering your home.
Wash hands when entering their home, leave outdoor shoes and non-essential items at the door to reduce the chance of bringing in the virus. Don't share your personal possessions unless you have cleaned them first by either washing or use of alcohol wipes.
Keep their environment as clean as possible and open windows daily for fresh air.
Be aware that elders don't always display the same symptoms of Covid-19, it won't necessarily start with a cough and fever. The first sign of being unwell may be loss of appetite or confusion.
As we work through this pandemic together, elders see this in the context of all the other challenges they have faced in their lifetimes. A good sense of humour, compassion and good hygiene will see us through to the other side.