On the Buzz today, I have a world class fitness couch, Marie Wood-Purvis. I met her at High-Octane and got a chance to train with her. Knowing she also trained Serena Williams made me feel super special.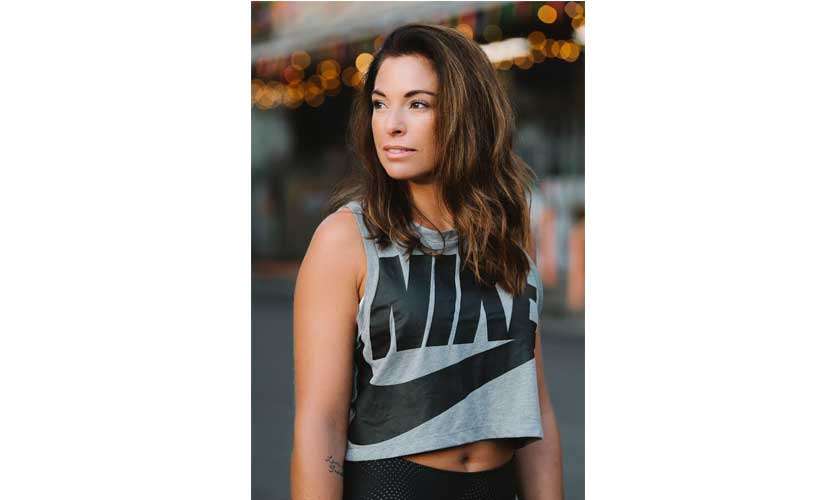 Nike has brought her to Lankan soil and she is reaching out to the women out there to fall in love with themselves, build their confidence and shape themselves up for a healthy fit life. What you will love about her is that she is always positive. When you say you can't she will push you to achieve what you can and she is fun!

Today you will get to know more about her super power and what she does to bring out the BEST in us!

Full Name – Marie Wood-Purvis
Hometown- Denver, Colorado USA
Status- Married
Birthday- Feb. 17th 1981
Passions- Helping people live healthy lives, travel, good food, wine and friends. New experiences and my puppy Charlie.
You are new to Sri Lanka, why don't you tell us a little bit about you?
I'm an easy going person who loves to meet new people, cook, be active and a total beach bum! I don't take life too seriously and really enjoy having fun. My whole take on life is "work hard, play harder".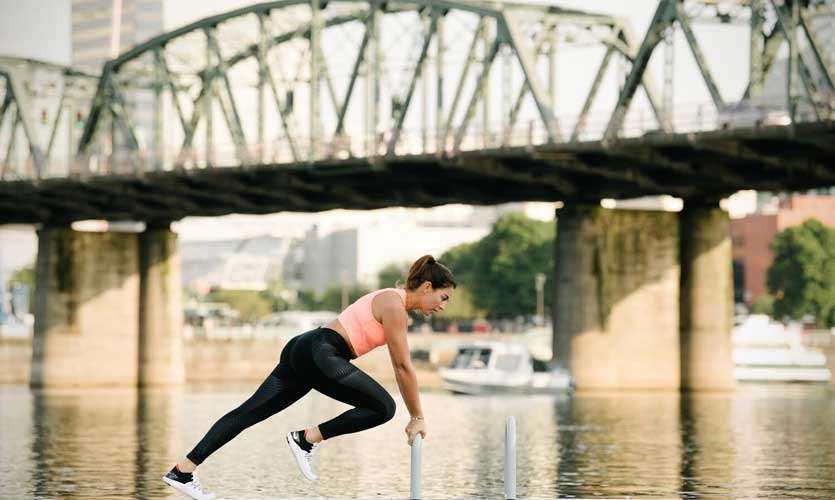 Who has been the biggest support in your life?
I have an awesome support team because I believe that you must surround yourself with the best people in order to live your best life. But if I had to pick one person I would say my mom, she's has been there through everything never passing judgment and always being my number one fan.

How it to work for Nike?
Nike is an amazing company to work for where I was able to experience things and activities that I would have never been exposed to in another company. I love my job very much but I'm so happy that I'm able to venture out on my own and take away some much greatness.

What made you move into fitness?
I've always wanted to help people and be on the preventative side of health and wellness. Being a trainer and fitness consultant allows me to work with hundreds of people at very different capacities as well as different parts of their lives.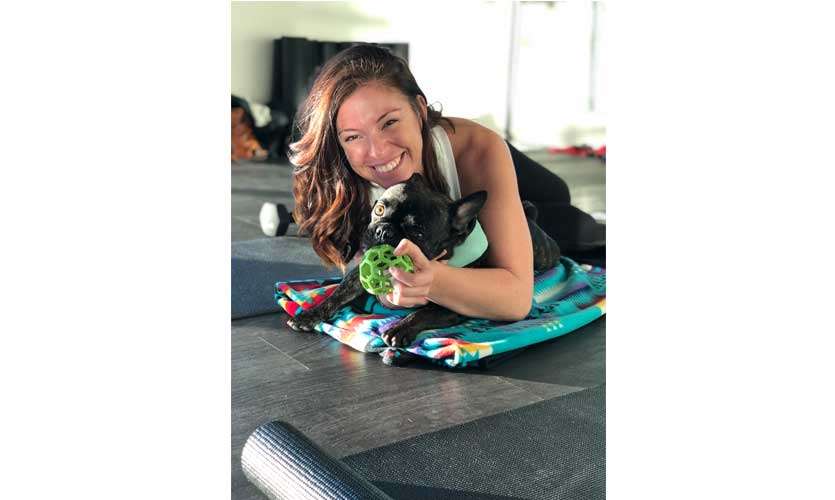 Tell me your style of work?
My style is very much a holistic approach to living a healthy lifestyle. I don't believe that you can do just one aspect of it, you truly need to transition to a way of life that becomes who you are instead of something you do.

What are some of your most defining moments in life?
There have been so many but I'd say the biggest one was when my father passed away from cancer, when I got a job at Nike, when I got divorced I mean really living life. Hahaha every experience that I had to deal with adversity, I have come out the other side stronger, more optimistic, caring and appreciative of the journey of life. How the universe is a big place and usually will always work in mysterious ways to give you the life you always dream of. You, of course, have to be open to it but it does speak to you.

Tell me about your style of workout?
My training is rooted in functional training, I want to improve my clients way of life and prepare them everyday life the best way possible. I meet my clients where they're at then take them on a journey to help them reach their goals the fastest.

What would you say is the biggest fitness issue in Sri Lankan?
I think the biggest issue is the lack of resources and exposure to the evolving industry of fitness. Sri Lanka tends to stay stuck in the way and a bit more timid to try new ways of doing things. But it's changing and the exposure is becoming more available with social media and people studying aboard.

How important is it to diet?
It's extremely important, you can't have one without the other and I always tell my clients. "You can't out train your kitchen" if you eat bad then it doesn't matter what you do in the gym, you'll never get results.

How would you describe your philosophy about being fit and healthy?
I'm all about making being fit a part of who you are instead of what you do. You have to find ways to create new healthy habits and ways to incorporate activity in your life otherwise it becomes a chore or something that hangs over you head & you start to resent it and become unsuccessful.

You have trained some world class people, how was your experience?
It's an experience for sure but they are people just like you and I. They want to be treated as every other person and the ones I've worked with have been hard working people who are doing a job they love. They all have their personalities that are completely different than the ones we seen on TV or in magazines or shows etc. just people like us.

How was it to work with Serena Williams?
She's amazing, very professional, hard working and humbled. She's pretty funny and loves to have music playing while training. Overall she's very sincere and cares deeply for her people:)

Tell me about your family and your dog, who has his own Instagram page?
Well, I have my husband who I adore dearly; he's very supportive, kind, loving and a huge smart-ass. And then there my baby girl Charlie who's a French Bulldog and the light of my life. I brought her over from the US and now she's a Sri Lankan dog. She loves the beaches, playing with her ball and being with her mom and dad. Her IG handle is @fitfrenchiecp

You don't diet, how do you balance it all?
I believe in the 80/20 rule. 80% of the time I eat clean food, cook a lot, prep my meals limit my wine drinking & the other 20% of the week I live life. Go out to dinner with my friends, indulge in a night out and allow myself to eat the foods I love like carrot cake and pasta.

How do your workouts differ from other workouts out there?
I like to make every workout different from the next and I'm all about having fun, if you don't feel like you're working out then you'll be more likely to come back. I'm also all about finding the right formula for each client ' that will be different from the next.

Where can everyone keep up with you to learn more?
I try to keep my followers informed via IG and Facebook, I do online coaching & always down to have round table chats where people can ask questions and inquire more about health and fitness.

How can one meet you, train with you?
I'm currently working at High Octane but my schedule is very limited. The best way to work with me would be via my online coaching. You can reach me via email or Dm my IG account.
If
If you had your own talk show, who would your first three guests be?
Oh man this is hard but if it could be anyone I would say:
Michelle Obama
Ellen Degeneres
Michael Jordan

If you had to define all that you do in a title, what would you say?
Fitness professional

If you could give a piece of advice to the SL parliament, what would it be?
I have no idea, I probably say that the people should have more of a say in how about who should be in office. As well as find ways to continue to grow and evolve the country.
Fun
Picture this, you're living your most perfect day- what does this look like?
My perfect day is waking up, writing in my journey with some coffee, my man cooking some breakfast, then go for a good workout, head out to lunch at a cute restaurant where I can enjoy some healthy food & good conversation, then finish it up with some pool time & a bbq dinner.

Do you have any tips or tricks to living healthy, lean, and fit?
Make it a part of who you are, find activities, gyms, people that you love & see yourself hanging out. Find the people who support what you're doing & share/invite others to join you.

What celebrity would you rate as a perfect 10?
This is a hard one bc I think everyone is perfect in their own way. But one of my favorites is Jessica Biel. I love her approach on life, family & being an actor. She's genuine & very humbled down to earth.

What is the best and worst purchases you've ever made?
The best purchase was my puppy Charlie. She has brought so much joy to my life. And I'd say the worst is usually any online shopping I do. It never comes the way you anticipate it when you look online.

What's a body part that you wouldn't mind losing?
Hmmmm, haha well I think all my body makes me who I am, but if I had to lose any of them I would say my hands. Haha not sure why but I guess it would be them.