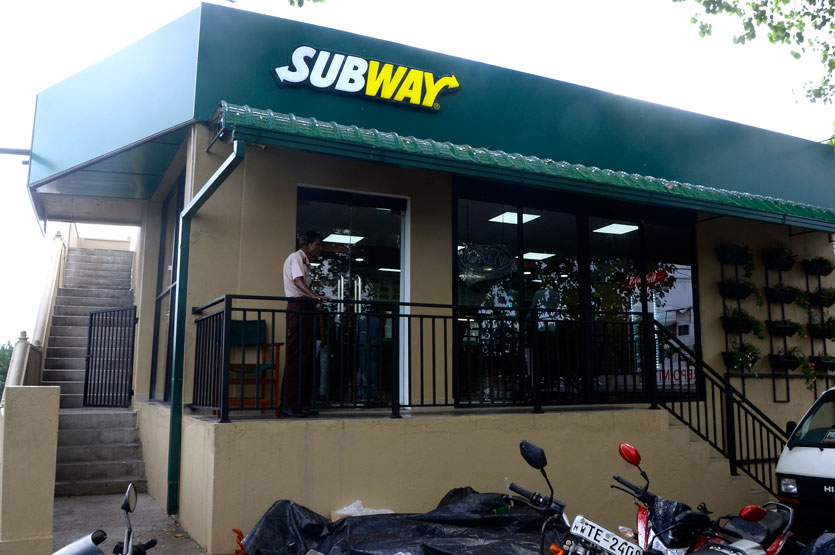 There's good news for the people in and around the Ethul Kotte and Rajagiriya areas! Subway, the world's largest submarine sandwich restaurant chain has just opened their fourth restaurant at 491/1 Sri Jayawardenepura Road, Ethul Kotte. The foodies in the area can enjoy healthy, fresh and delectable submarine sandwiches and salads more often now.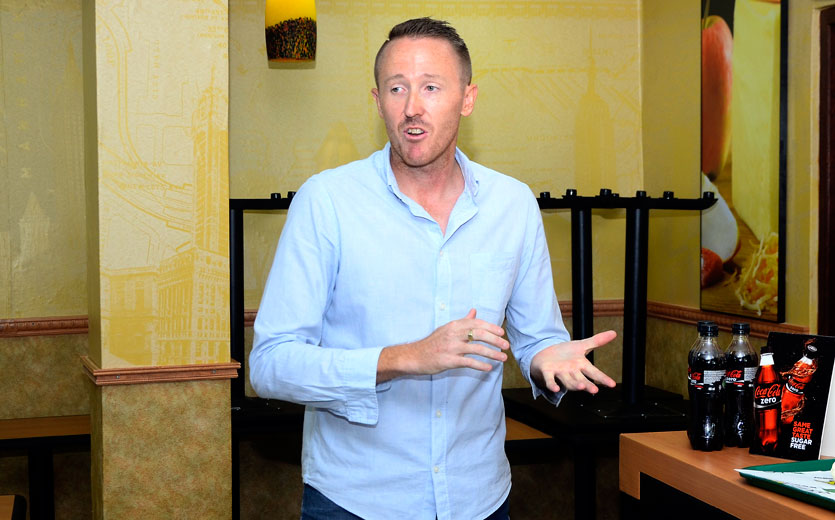 Speaking at the launch, Nathan Willis - franchise owner and chairman of Subway Developments Pvt. Ltd said, "We are very excited at the prospect of serving the residents of Rajagiriya and surrounding areas through the new Subway restaurant." Coke Zero's new partnership with Subway was announced by Shamal Gunawardene, Country Sales and Commercial Beverages Manager at the launch. Marketed for dietary purposes, this is slightly different to the Diet Coke in the sense that the flavour differs a bit. It is supposed to taste more like the standard Coca Cola.
Ambience
As you walk in, it's pretty regular but when you go down the steps you enter another area which is very cosily decorated and has a comfy feel to it. This area is ideal for a quiet meet up. And what's even better is the outdoor dining area overlooking the lake. It's beautiful out there and the surroundings would definitely enhance your eating out experience.
Food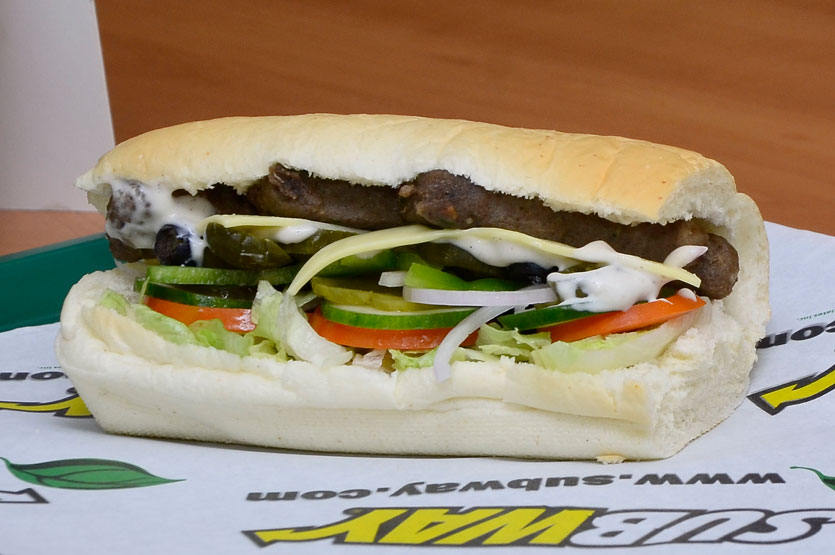 The newest addition to their range is their Mutton Sub which we got to taste at the launch. The mutton is in a patty form. And there are three of them in the 6 inch sub. It's soft and flavoursome and I could recommend it to the mutton lovers out there. I selected lettuce, gherkins and tomatoes to go with it and topped it off with a dash of hot chillie and mustard sauce. So the final product was delicious.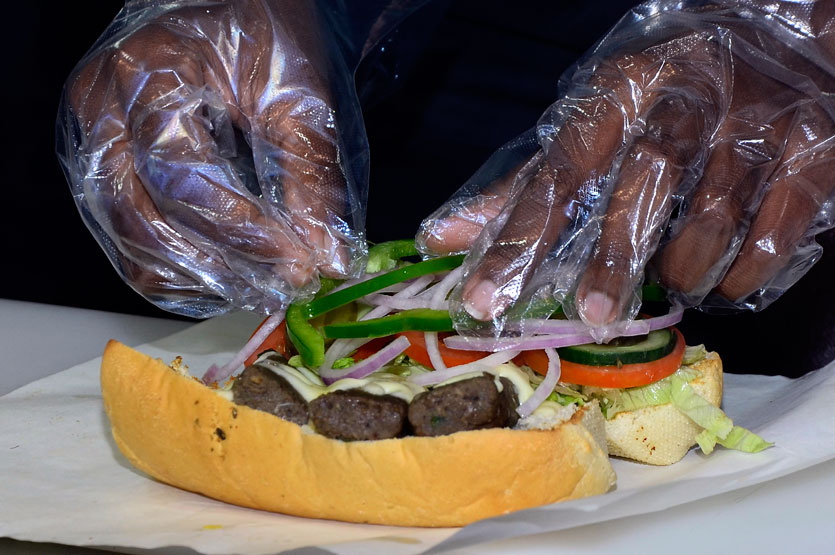 Using a variety of gourmet breads, fresh veggies, cheese, lean meat, and condiments topped with scrumptious sauces, customers can relish their subs exactly as they like. You can choose from a wide range of subs, salads and wraps and top it off with some yummy Subway cookies which are loved by customers around the world.
For The Calorie Conscious Customers
They have low fat subs and salads crafted by efficient sandwich artistes right in front of the customer as per their preference and choice.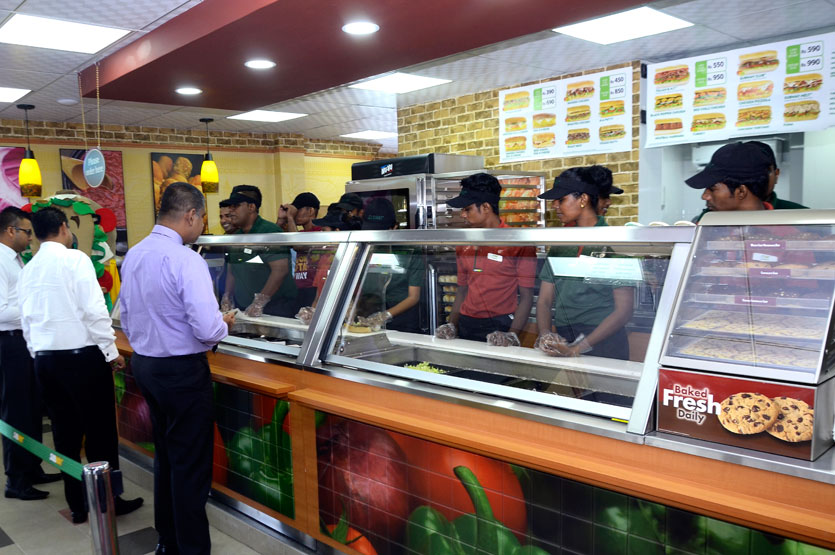 For the Vegetarian
Subway can definitely be enjoyed with just the veggies. The choice of fresh veggies such as tomato, gherkins, cucumber and onions are plenty. These paired with crunchy leaves, cheeses, sauces and pickles, whatever you decide to have, will definitely turn out to be a scrumptious submarine sandwich.
Drinks
When it comes to beverages, here's an interesting fact. A cup is given to you and you just go to the machine and pour yourself the drink and quantity of your choice. You can refill your cup twice. I'm sure children must be having a field day with this feature and driving their mums crazy pouring themselves generous amounts of Coke, Sprite and Fanta.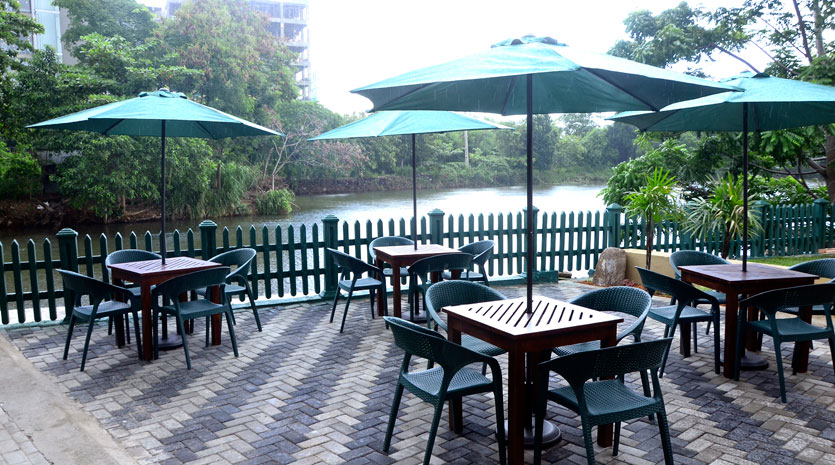 ---
· Open 7 days of the week from 7:00AM - 12:00AM
· Free WiFi
· Convenient parking
· Takeaway
· Subway platters available
· Catering services available
---
Address: 491/1 Sri Jayawardenepura Road, Ethul Kotte
Telephone: (011) 5 115 113
Website: www.subway.com/en-l
Facebook: www.facebook.com/SubwaySLanka
PHOTOGRAPHS by Waruna Wanniarachchi