Kuuraku, one of Colombo's leading Japanese restaurants will host a Japanese Food Festival in commemoration of 70 years of Diplomatic relations between Japan and Sri Lanka, from 16-18 December. Celebrity Chef and the Group Culinary Director for the Kuuraku brand, Seijiro Hirohama will fly in from Japan for the occasion and will present an array of delectable dishes at the food festival.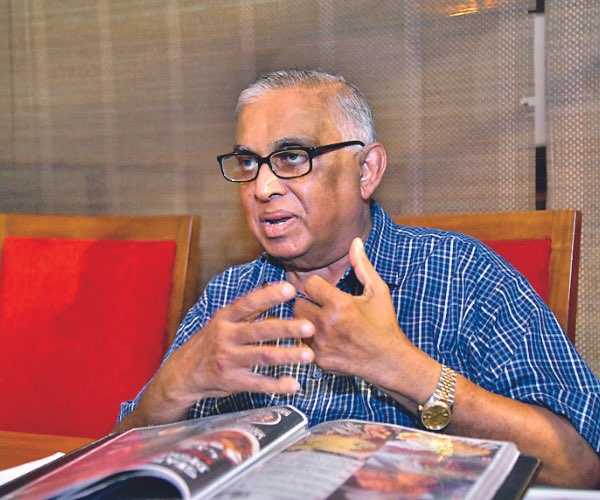 Japanese cuisine is refined and combines simplicity with precision. At Kuuraku, the food is prepared with the same ethos, and their chefs are meticulously trained by seasoned Japanese chefs, ensuring that diners can expect exceptional quality in terms of the food on offer. The Japanese Food Festival will feature Kuuraku's most popular dishes such as the Flame-grilled Vinegared Mackerel Sushi (Aburi Battera), Assorted Sashimi Platter, Crunchy Ebi (Prawn) Roll, Kaisen (Seafood) Okonomiyaki, Maguro (Tuna) Zanmai, Lagoon Crab with Wasabi, Norwegian Salmon Teriyaki, Yakitori Chicken Ramen and Udon Noodles, Kani Ankake Chahan (Crab Rice) and Spicy Tuna Roll will be on offer along with many new items during these 3 days.
We sampled some of the dishes that will be available during the food festival. The beautifully presented Maguro Tuna Zanmai comprised 6 types of sushi sashimi prepared multiple ways and was a treat - both in terms of taste and presentation. From sashimi to grilled tuna to sashimi salads, this is a must-try! They also have salmon as another option as well. Lagoon Crab with Wasabi was another great example of simple flavours coming together, resulting in a flavourful dish. Spritz lime over the crab meat and add the wasabi sauce cautiously (unless of course, you can take the heat). What will immediately strike you is the freshness of the crab. This alone elevates the dish and makes for a great starter.
We also tried the Chicken Yakitori, which, without a doubt, is one of the most beloved items in Japanese cuisine. Charcoal-grilled Chicken Thigh with Soy-based sauce as well as Salt & Pepper, different flavours but equally appealing. Both types of yakitori were incredibly succulent, juicy and flavourful. The yakitori coated in the soy-based sauce had a well-balanced flavour profile of both sweet and slightly salty notes. While the Salt and Pepper yakitori sounds simpler, based on its ingredients, but was still tasty!
If you're not the biggest fan of raw meat, you will love the Norwegian Salmon Teriyaki. Perfectly grilled and coated in the deliciously sticky teriyaki sauce, the Norwegian salmon is rich in flavour and texture and is luscious! Also a musty try!
The Udon Noodles were another of our favourites. The udon is a hot noodle soup topped with scallions and prawn tempura. The dish comprised a delicate flavour with both sweet and mild savoury notes and was a hearty dish! The Chicken Ramen was combined with finely cooked chicken broth, simmered in their special sauce and with a serving "nitamago" - soft boiled egg dipped in special Kuuraku sauce.
The food at Kuuraku has always been consistent across our numerous visits there, and the service has also been excellent. Our recent experience here reminded us why Kuuraku remains a favourite of not just the locals but continues to serve as the go-to spot for the Japanese ex-pat community in the country. The chefs at Kuuraku have perfected Japanese cooking techniques and flavour profiles, ensuring that diners will be in for a treat!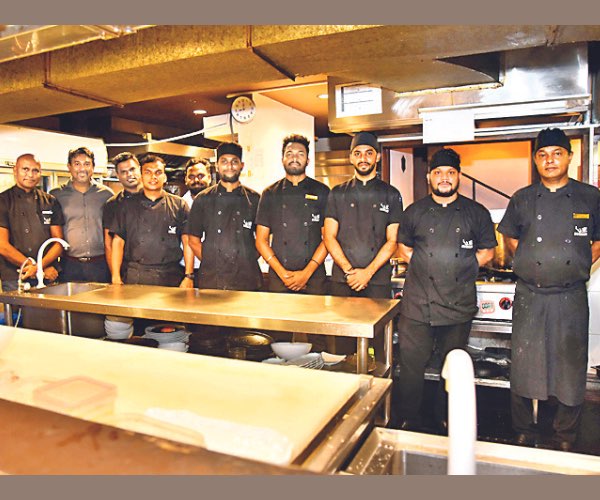 Don't miss out on the Japanese Food Festival which will include new additions to the existing lineup at Kuuraku! Some of the leading banks are also partnering with Kuuraku Japanese Restaurant to offer discounts of as much as 20% to their customers at the Food Festival.
PHOTOS Nisal Baduge