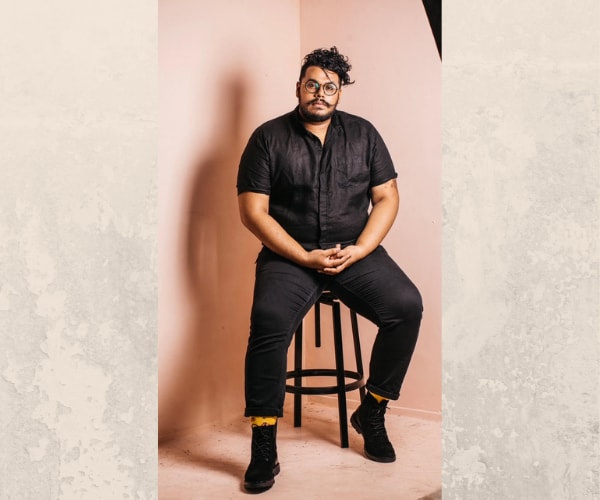 Today I speak about my favourite subject - Shoes. Who can say NO to well-cut shoes which bring out a complete look in anyone? Men's footwear is always changing and trending so fast that it takes more time for me to drive into Colombo from Piliyandala.
Today, footwear for men is about exhibiting emotion and a little bit of swag, Footwear for men, is at its best when it has hints of self-expression and attention to detail. In fact, Lankans have to be cool while embracing comfort, functionality and a whole lotta style. I stumbled upon Tony Pellé and loved what I saw. The shoes have it all, from rugged, style, edgy and plain class simple. I speak to a young man, Kavindu Helanka, who is driving this Brand to the next level about the collection.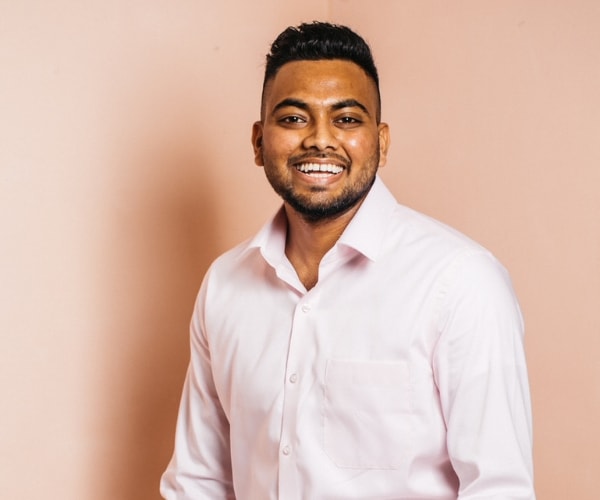 What sparked your interest in shoes?
Well, was I born into a family that has a leading Footwear retail business in Sri Lanka. Throughout my life, it was all about shoes and more shoes that I had to deal with.

Tell me about your collection which you have featured in this shoot?
I wanted to bring out a mix of things that I offer under my brand name.
Peach Sneakers - Delivering fashion and function with ease, these Peach trainers will be a fashionable and versatile addition to your wardrobe. Crafted from fresh Peach calf leather details and a chunky rubber sole to ensure comfortable wear.
Tan Brogue - A minimal, lightweight and comfortable shoe, this brogue shoe in tan suede features gunmetal blind eyelet lace fastening, grosgrain heel and tongue pull tabs and Rubber sole unit. Its minimal design and super soft suede will look great with smart trousers and tucked in T-shirt for a smart-casual off-duty look.
Black Boot - This lace-up boot is crafted in soft black suede a rocky rubber sole with a slightly raised heel, the toe shape and visible stitching will team up for a casual look.
Black Loafer - Crafted from supple suede, this slip-on provides a sleek silhouette for a versatile look. The contrasting leather heel tab and gum sole ensure keep you stable on the ground.
Black Derby - Simple and classic derby, crafted with soft leather for extreme comfort. Perfect to wear to the office or to a date night.
Tell me about your brand name and what did you want to leave back as a tread Mark for your brand?
Tony Pellé is basically stylish leather products where we handcraft shoes that make a fashion statement, for the aspiring passionate and exclusive man who never stops hustling. Whether a busy workday, a hot date or a chill drink session Tony Pelle helps you stride with confidence as you aspire to be successful.


Footwear fashion is forever changing and moving forward, do you think a more daring collection will move in our county?
Of course Yes! Srilankan Men love their shoes! From all the feedback we get, We are working on an all exclusive collection for the Asian market with fabulous leather sourced for Peru, Romania and Portugal also sustainable materials for footwear, while maintaining quality and affordability. Big stuff is on its way.

As a Brand what are styles do you offer?
We do cover the end to end styles for Men. Our styles consist of Formal Oxfords, Formal and casual Derbys, all styles of Brogues, casual and formal loafers, Monk's, Chelsea Boots, Chukka Boots, Desert Boots, Boats, Espadrilles and the fabulous Sneakers. We produce sizes from 40- 48 XL in all styles.

Which retail outlets carry your brand? How do customers make a purchase?
We're exclusively available online, purchases can be done thru all social media platforms and thru our website www.tonypelle.lk where all the entire collection is displayed, Few of our Styles are available at Odel flagship store in Alexandra place.

What is the process of creating and marketing your design? Your design inspiration.
All our shoes are handcrafted in Sri Lanka by Sri Lankan craftsman using premium leather sourced from Europe & South America, We use premium rubber and leather for our soles and sticks to zero usage of PVC. Productions are done up to the international footwear standards and Our team is highly experienced and trained in the international market,

Who do you envision wearing your work? Do you think about this when you work on designs?
Tony Pelle will empower the next generation of hustlers providing them with the looks and the confidence of the visionaries they look up to at an inexpensive price.

Are you self taught or did you study this shoemaking trade?
Well, I was born into a shoe family, where we have a family business in Footwear Retail and Manufacturing for over 33 years now and this is an Exclusive brand we created for passionate men.

What's new in the next few months?
We are working on something very exciting and to be launched very soon.
Photography- you're my favorite