Fashionably Danu always believes in promoting local, Lankan brands and Shop.Cuban is truly Lankan with all its magic. Nuwan Perera and Kavitha Amaratunga have slowly but surely built a brand that's now global, they offer unique, relatable, exclusively curated designs to suit one's tropical needs. Their product range is ever growing from clothing , accessories newly added tote bags and caps, all catered for both men and women.
Love the fit, cut and how comfortable you feel in these Lankan babies – make your Order now by connecting with them on Facebook or Instagram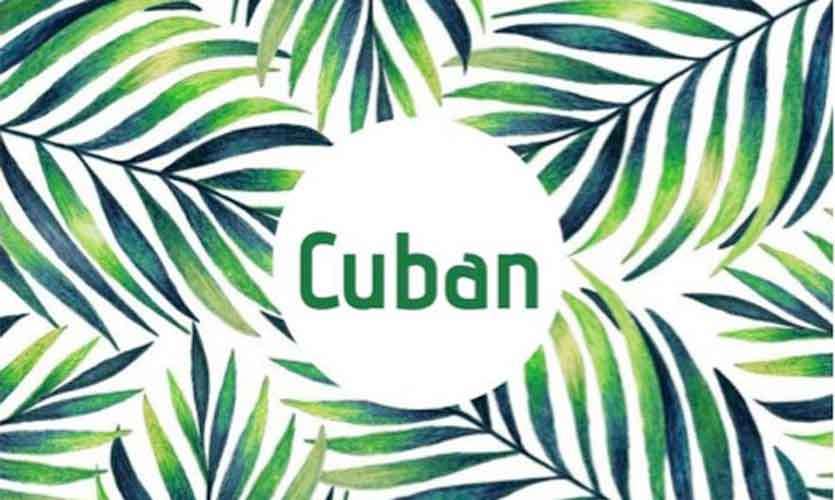 1. What made you start Shop. Cuban? What's the story?
We're a couple that honestly just absolutely love wearing t-shirts. We identified a gap in the market for relatable, Lankan themed fun t-shirts, and so Shop.Cuban was created. Our aim was to develop a fresh new brand that catered to our inner Lankan, was comfortable, but also could be versatile enough to be a fashion statement as well. Creativity, thinking out of the box, and being bold is at the heart of every product we introduce. We have been around for just over a year now, and this formula has worked so far in helping us grow more than we could have imagined. In addition to our online presence, we also retail at Ripe, Colombo 7, take part in pop-ups,and have even expanded in the UK with our distributor; Manaya.
2. How do you guys pick and finalise the slogans for the t-shirts?
Whenever we do have ideas, we always write them down, so we actually have a pool of slogan ideas we're constantly sitting on. Every month or so, we sit down to brainstorm the best design we think would work at that point and go ahead with production. Our main criterion is whether the particular design has an element of Sri Lankan-ness. We just try to bring out the most creative,and at times humorous, ideas possible.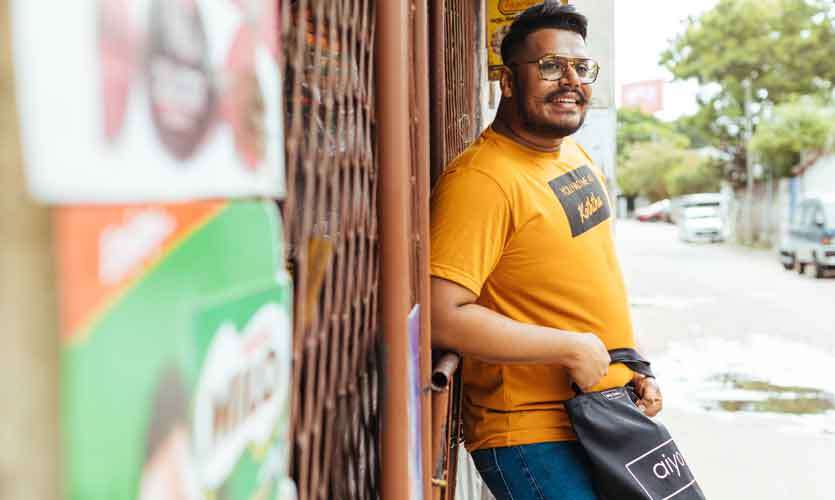 3. How did you work on the design and the blocks? And do you take made to measure orders?
We try to be as size inclusive as possible including a range from XS to XXXL, and follow standard international sizing. We do not take custom orders as we're focusing on our brand at the moment.
4. What role do you think social media plays in fashion today?
We think Fashion is all social media based now. We see outfits and clothes we like on people on social media. Every fashion brand's primary marketing tool is social media as well. Even Shop.Cuban has grown this past year because of the influence of social media. Our primary selling points and marketing are on Instagram and Facebook and we can't tell you just how useful it has been. It really helps with visibility and reach.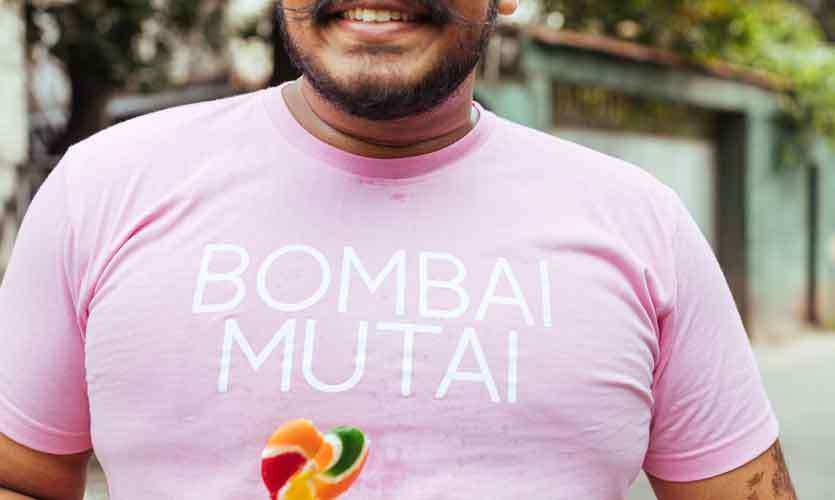 5. Tell me about the collection I am dressed in for this feature?
This is our second collection. Our first collection was pretty black and white based. With this collection we have aimed to expand our range of colours a lot more. We have a gorgeous mustard colour, teal, pink etc… we have also really pushed our limits in terms of the creativity, including a couple of customer ideas as well. The basic focus of this collection was to really think of novel ways to express Sri Lankan cult favourites such as Kottu, Bombai Muttai and so on.
6. The market is very crowded with a lot of t-shirt brands.How do you stand out?
There will always be a lot of others having similar products in fashion especially. However we really capitalise on our outside-the-box ideas, creativity, quality and customer service. We communicate openly with our customers, who we see as family almost. It's easy to print a t-shirt with Sri Lanka on it, but including a Sir-Mix-Alot lyric and incorporating Kiribath into it, now that's cool right?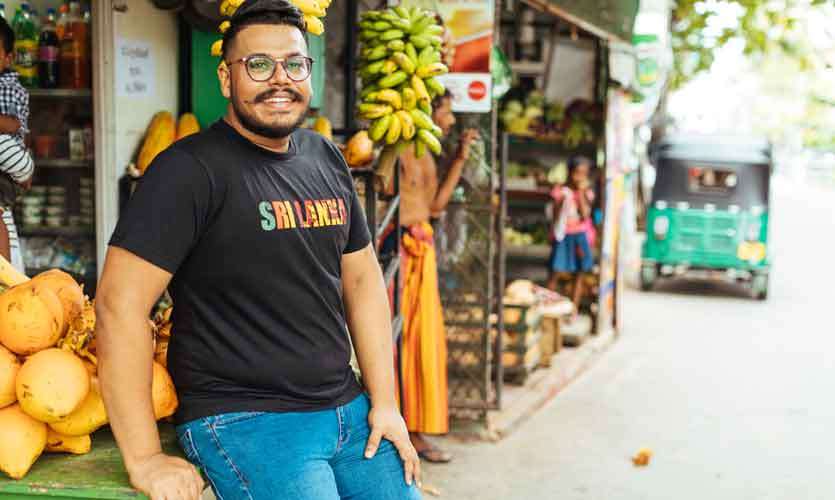 7. What advice would you give someone who is buying printed t-shirts off the rack? What should they keep in mind when they pick?
The most important thing to look out for is the quality of the product which we have aimed to really pay attention to, here at Shop.Cuban. In addition to that, I suppose choosing designs that speak the most to you and help you express your personality is something to keep in mind.
8. What do you keep in mind when you pick your fabrics?
The most important factor we keep in mind when we're picking fabrics is durability and suitability to our climate. We try to balance between picking light fabrics that help keep cool, but also durable enough to last a long time. Over time we have refined and chosen better fabrics as well. Feedback has been great from our customers regarding the materials.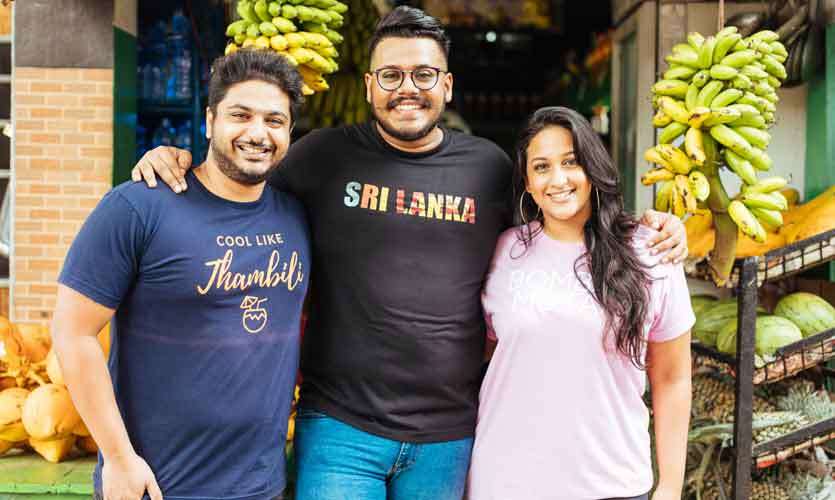 9. What are the most selling colours and prints?
All our designs actually sell relatively equally, as each design caters to different personalities. What sells well really varies from location, to demographic. However our 'aiyo' tee from our previous collection is still a top hit, and is everyone's favourite,understandably.

10. Would you be getting into any other areas of fashion or would it always be t-shirts?
We're actually working on a shirt line as we speak. We're hoping to launch it this coming September and are very excited about it. We also want to expand into fashion accessories such as caps, hats, etc..Our aim is to grow our brand out to be the ultimate Sri Lankan brand, each design having an element of authentic Lankan-ness.
Designers - Nuwan Perera and Kavitha Amaratunga
Photographed by - You're My Favourite