Fashionably Danu goes very casual today. Soft, easy and breathable clothing.
Who said underwear can't be sexy? When I first saw this brand I realised quality and comfort are the main key and they're selling point was "If you're going to be in it the whole day it had better be comfortable"!
Today on Fashionbly Danu I check out the new range of products introduced by Clubhouse Vivaldi and Championed By Dinushka Iddawela.
The new collection is Sri Lanka perfect. A trip down south or just to snuggle and stay at home or even be daring. Bright and funky when you step out, Clubhouse is taking a bold step in Moving beyond just the underwear and is exploring all areas for a summer island living.
The material used is soft and perfect for our unpredictable climate. Take a look at the new range and make that order online or in multiple stores islandwide.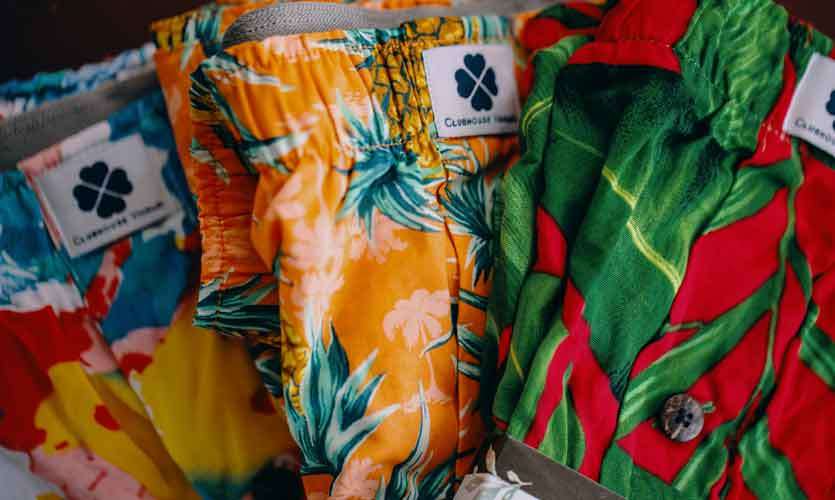 How is the market for fashion in our country you feel?
The environment is a fast paced one; very competitive with lots of talent. A few big brands dominate but there are so many up and coming home-grown brands. The space is getting fresher and very interesting to watch. Glad to be a part of it.

How do you pick and finalise the designs on the shelves, specially as the market is crowded?
It's always a challenge working around this because we are competing for a very small market share. Seasoned brands dominate most of retail because of their bargaining power. So it's a losing battle for us to compete in their game. For us it's all about our end consumer. No matter how big or small you are, once you interact with your customers and know what they want from you it becomes second nature. If we can create something centred around them, we can always be sure that it will be well received. Same goes to our design and creative process.

Who has been your fashion inspiration?
Our clients. It's amazing how much you can learn from them. Sometimes I go and make deliveries myself just so I can interact with them and get to know them a little more. Their interests inspire me to create.

What role do you think social media plays in fashion today?
And how has business been with online advertising? It plays a big role in getting your brand out there. In my opinion it's worth adding it in your marketing mix!

Tell me about the collection I am Dressed in for this feature?
Inspired by the hues of summer you're wearing our brand new Aloha collection. Made from super soft cotton viscose you will never want to take them off. The breathable light weight fabrics will keep you cool throughout the day. The best part is that they're unisex and can be worn formally or casually. So don't worry too much if your better half steals 'em tonight. The T-shirts you're dressed in are a part of our new collection. Made with premium soft, stretch cotton fabrics these will soon be your favourite clothing essential.

What made you branch out from your underwear designs into more?
Cause you said I have boring clothes!

What do you keep in mind when you mark your price point?
Will I pay for it.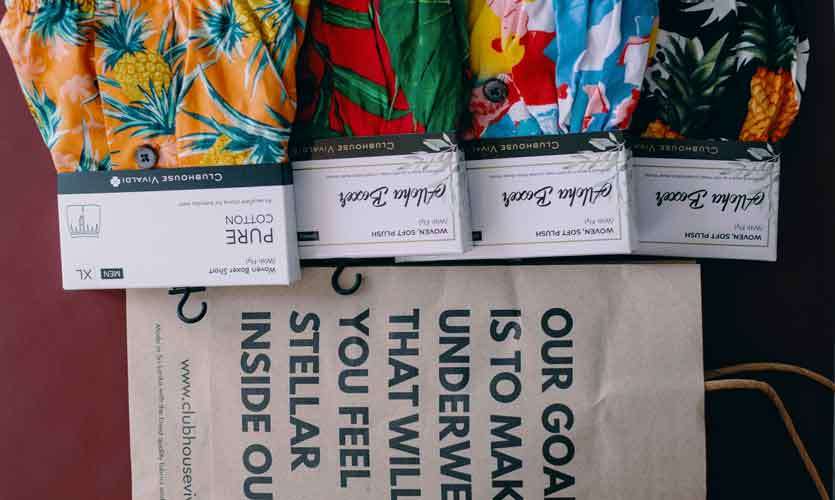 What are the most selling colours or prints?
So many to be honest. But out of all it's our amazing clients that have made this journey an amazing one so far. We have clients who have more undies from us than our entire team combined. And I couldn't be happier saying that.

what's going to be trending for the Christmas season do you have any more cool prints?
Yes! Keep an eye out. Follow Clubhouse Vivaldi updates on Facebook and Instagram. We have some stellar prints coming out in a couple of weeks. Halloween is around, so get ready to boo with your boo;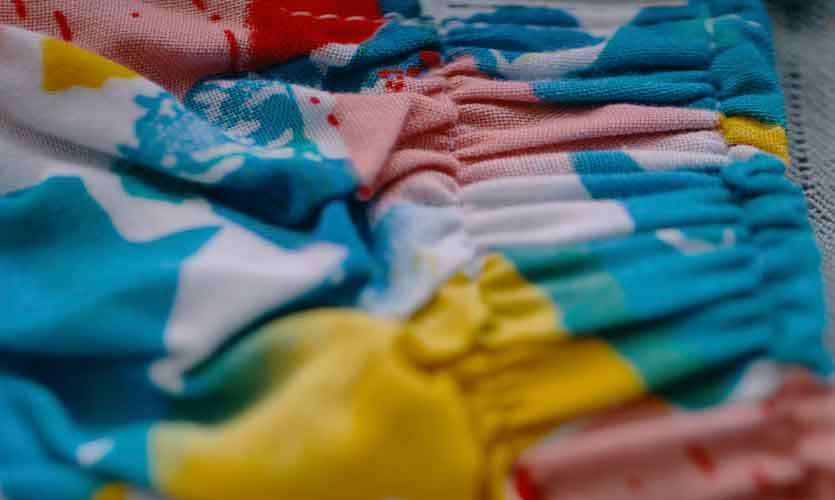 Your top 5 for a man in his wardrobe?
Custom made suit / Few basic Tees / Chinos / Good Shoes / LAST BUT NOT LEAST: Get the basics right. Wear some stellar undies. You will be surprised at how much your life will change in a pair of our undies! Cause you never know when you will have to take em off. So make it a show to remember.
Designer - Dinushka Iddawela
Photos- You're my favourite