Passed down throughout the ages, weaving is an art that is richly embedded in Sri Lankan culture and tradition. However, three young designers from Kandygs Handlooms have worked tirelessly to bring the traditional art of weaving to the attention of a modern audience through their innovative designs.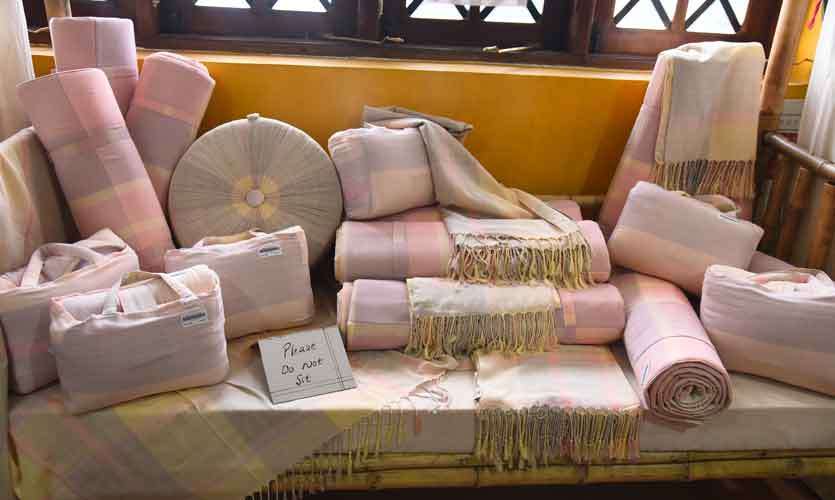 As one of the forerunners in the handlooms industry, Kandygs Handlooms has been a prominent figure in the manufacture and retail of home textiles in Sri Lanka and globally for over 48 years winning numerous awards. With a loyal customer base and a product range that has expanded from fabrics and curtaining to table linen, bed linen, clothing, sarees and accessories, Kandygs have not slowed down by any means. Utilizing natural fibres, such as cotton and bamboo, they focus on redefining the boundaries on sustainability.
On the 13th of June 2019, at 05.00pm at the outlet in Colombo 5, Kandygs Handlooms introduced the three young designers and their collections. Dinuri Nanayakkara, Chanduli Senanayake and Sarala Wettasinha are aspiring, young designers paving the pathway towards new dimensions of hand woven designs.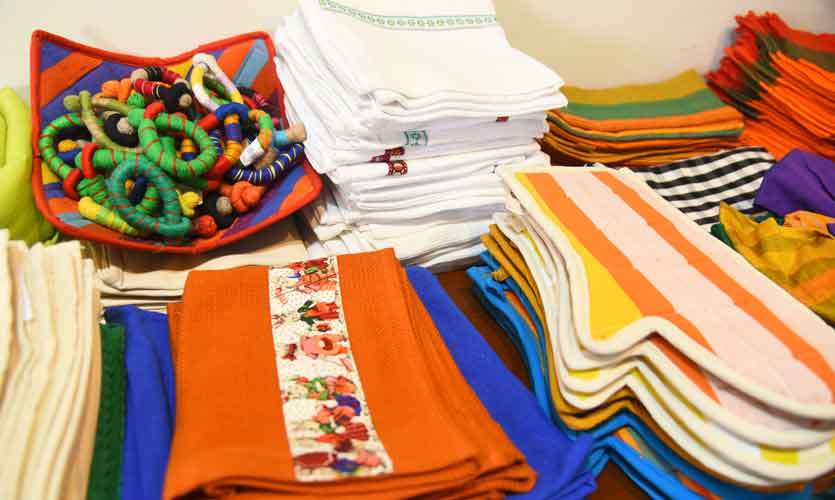 A Natural Success
Speaking with Isuri Nanayakkara, the granddaughter of the founders and now the General Manager of Kandygs Handlooms regarding the new collections and the progression of Kandygs in general, she expressed her pride in the works of the designers and explained that their innovation, creativity and especially the variety of designs would secure an "edge in the market".
She explained the fast movement of Kandygs towards the use of natural dyes generated from the use of raw turmeric, paththigi and other weeds. Expressing her eagerness to make weaving as environmentally friendly and sustainable she credited bamboo fabric and natural dyes as the "sustainable option for the future" as the act of weaving combined with the use of natural dyes ensure minimal wastage of finite resources. She also emphasized that Kandygs Handlooms ensures that plants that have multiple alternative uses for perhaps medical reasons are not utilized so as to ensure that the plants do not deplete in quantity and that usage is ethical. The use of bamboo provides a natural sheen making it a substitute for silk and thus avoids the cruel killing of silkworms that are boiled alive in their cocoons causing the cocoons to unravel, allowing access to the silk threads.

The Innovation behind the Creations
Dinuri Nanayakkara schooled at Ladies College and later attended West Herts College in the United Kingdom. Inspired by her mother, the director of design at Kandygs Handlooms, she paints without hesitation, coupling colours that contrast together with abstract designs. She enjoys creating bolder patterns and perseveres tirelessly to create the most colourful designs.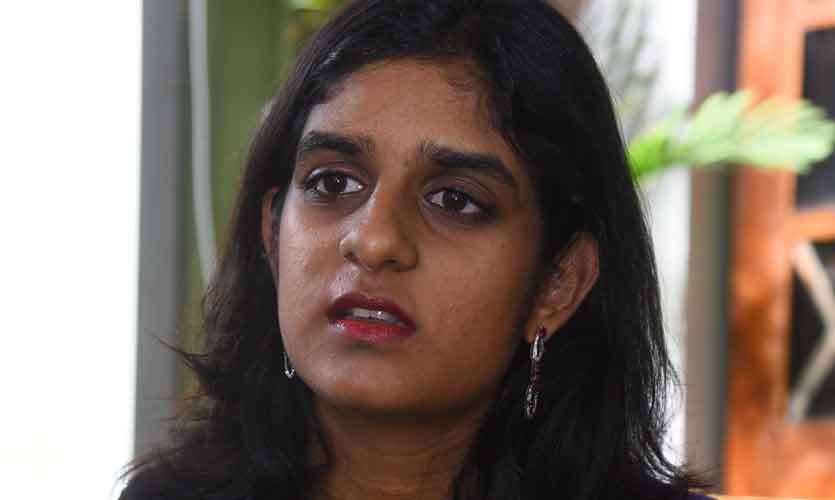 Chanduli Senanayake, educated at St. Bridget's Convent cultivated an interest in art, graphics and fashion. She later attended the Academy of Design (AoD). Her preference towards bright colours such as pinks and oranges is evident; her collection while vibrant has softer designs and conveys simple elegance. "I challenged myself with using darker colours" said Chanduli in reference to her darker, greyscale collection. In keeping with Kandygs' endeavours towards sustainability, Chanduli uses cut pieces of leftover fabric to make handbags and other accessories in order to ensure that nothing goes to waste.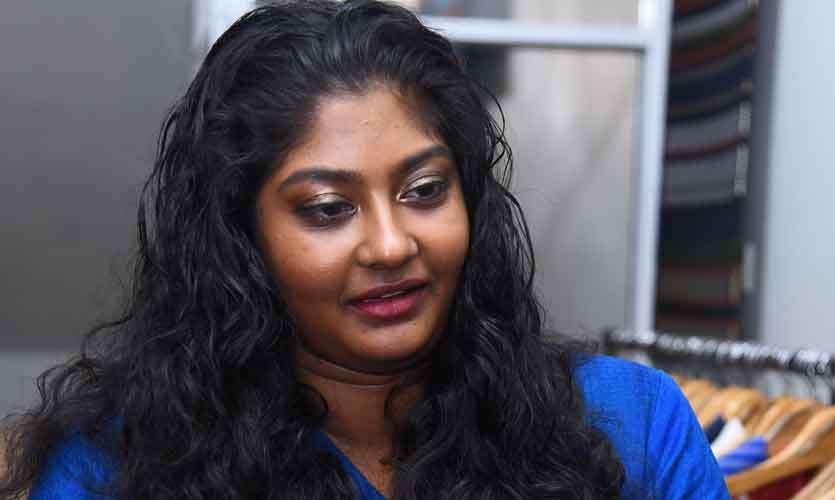 Sarala Wettasinha, who also attended St. Bridget's Convent and later AOD with her fellow designer, uses a more minimalistic approach to her designs. The colours used in her collection are inspired by emotions. She merged different styles and gave her designs a unique twist. At an early age, she found herself drawing cartoons in her spare time and thus developed an interest in art, which she continuously explored. Her designs have a sophisticated touch to them that resonates with a contemporary clientele.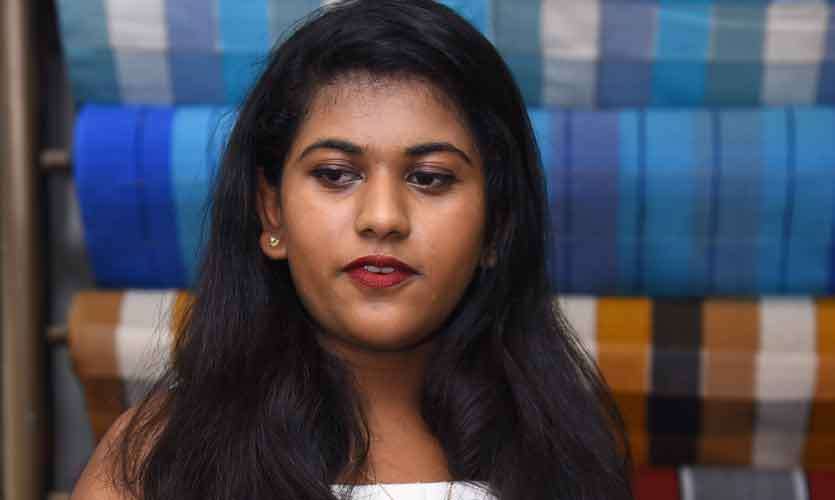 Sustainability in all forms
Kandygs employs weavers in handloom villages and have taken measures to ensure that these pocket villages are able to generate an income for themselves through a buy by guarantee approach. They have also shared this market with their competitors such as Kelani and Fashion Market as the benefits to these villagers far outweigh any costs incurred. "It has rejuvenated the market for handlooms and ensures that the villages are able to sustain themselves…" said Isuri Nanayakkara.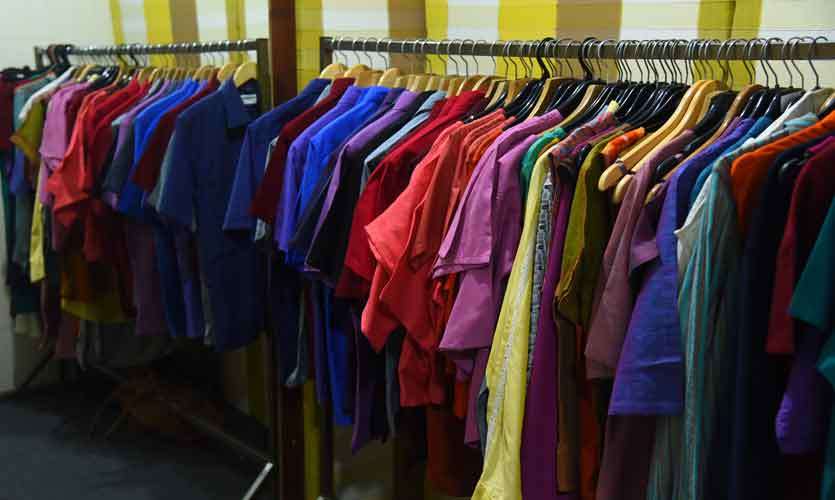 Kandygs are bringing back the art of weaving with eco-friendly and sustainable awareness. The designs by Dinuri Nanayakkara, Chanduli Senanayake and Sarala Wettasinha emanate these standards. The familial atmosphere that radiates from the designers to the sales personnel to the management is evident and credited by Isuri Nanayakkara, who grew up surrounded by the friendly faces she works with, as she has taken the reins in guiding Kandygs towards its sustainable future.
Location: 473, Thimbirigasaya Road, Colombo 05
Opening Hours: 09.00am – 05.30pm
Contact number: 0112554858
Website: http://www.kandygs.lk
By: Rahéra Wijesinha
Pics By: Nisal Baduge