What would you possibly do with remaining onion peels at home apart from throwing them away? Well, throwing them away is the only option at most households. But at Keshala's residence, onion peels and many other food waste are resources. This is why most food waste ends up on her tie and dye desk rather than in the dustbin.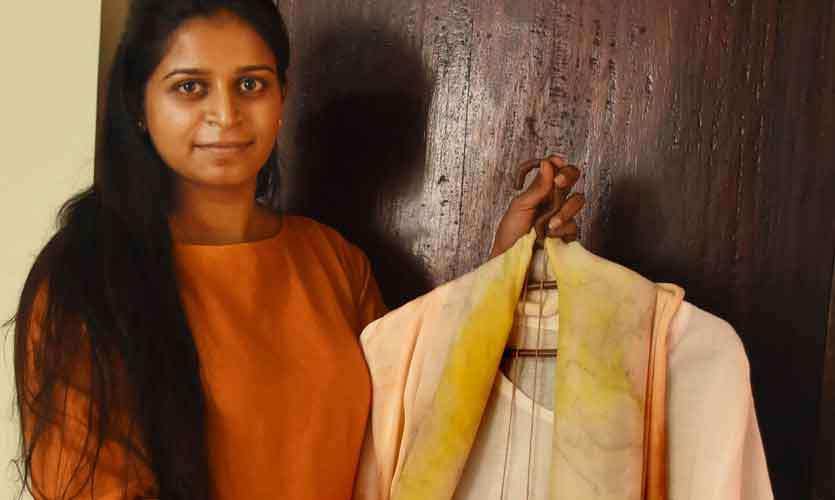 With a Degree in Visual Arts, Keshala Kankanamge has made use of her skills to do things a little differently. Having been introduced to fabric dyeing, she wasn't satisfied with natural dyes when she started. "I wanted to shift to a natural dye and this is what I found. Initially I experimented with turmeric and venivel and later came across others. When I was in Qatar I met a Canadian lady who taught me the depths of this art."
She is employed as a teacher in Doha and apart from teaching, she finds time to make use of her artistic talents. "To get the dye you need to boil the material and then need a mordant that will bind the dye with the cloth. So, I firstly use a mordant which connects the dye and the textile fibre and soak the material for more than eight hours to prepare for dying. After that I make a dye bath and it depends on the colour we need," she continued. With turmeric being the first material, she has then found various colours from avocado pits and skin, indigo which is quite rare in Sri Lanka, beetroot and other waste items. Apart from fabric dying Keshala has also tried her hands at eco-printing using flowers and leaves.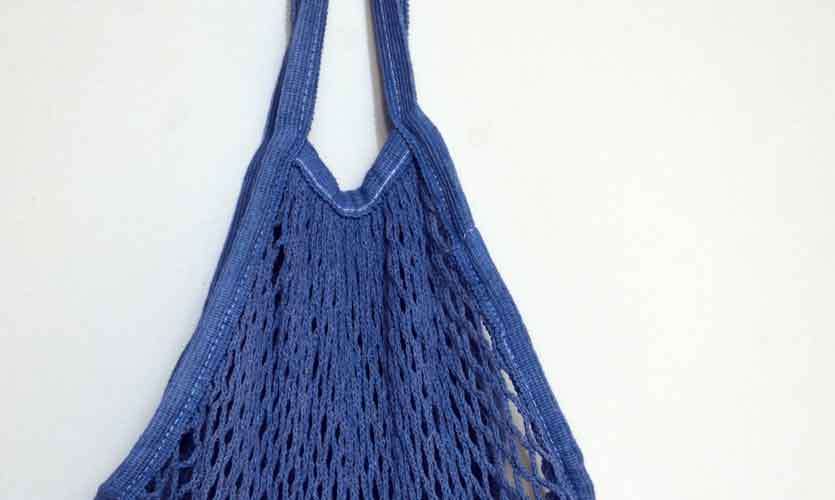 Some other unique creations include her experiments with rust. With the help of a sardine tin, some rusted iron nails and ball bearings, Keshala has managed to put rust into good use. "Here the mordant is vinegar and iron and I use rust mainly for wall hangers. The process is 100% natural and we can make use of other dyes for products such as clothes, bags, tea towels, shawls etc. Apart from that she is a skilled painter and this was evident from the many paintings that adorned the walls of her house.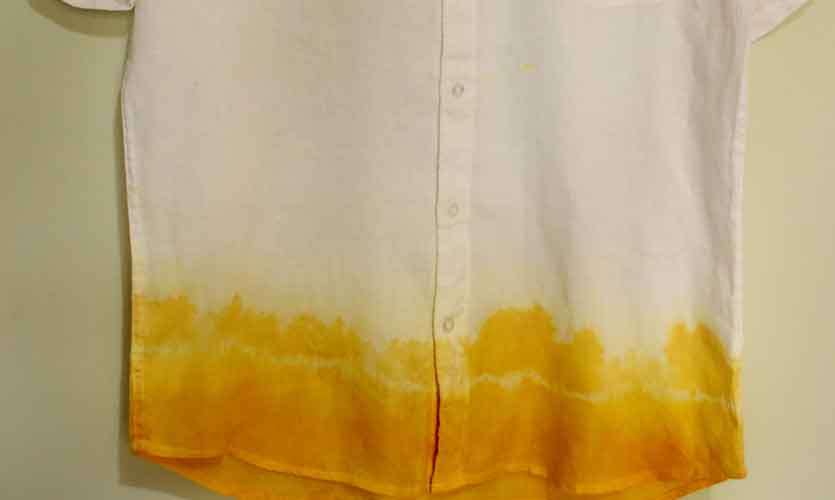 She then went on to show us many of her products and it was interesting to see a range of colours derived from avocado alone. "Patience is something I don't have but I am learning to master it through these techniques," she added with a hearty laugh. "You need time to get dark colours. When you dip it in the dye, the colour is dark but when you wash it off, most colours would be washed away as well. What is exciting is that we never know the end product." In order to preserve the colours, Keshala advises you to wash these products by hand. If not, the colour would slowly fade away.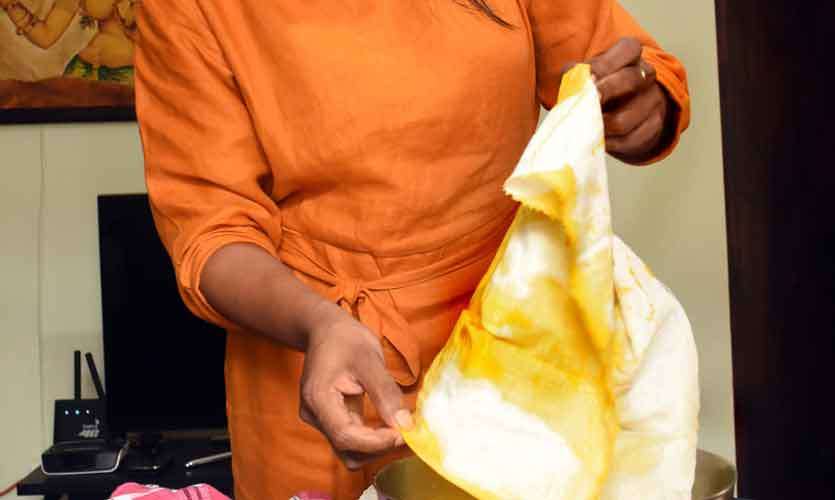 At a time when there's lot of dialogue going round about managing food and solid waste, Keshala has set a good precedent for housewives to try their hands at being a bit creative. This technique could be done by anybody, even children. So why not try your hand out on some designs? Who knows if you will find another source of income!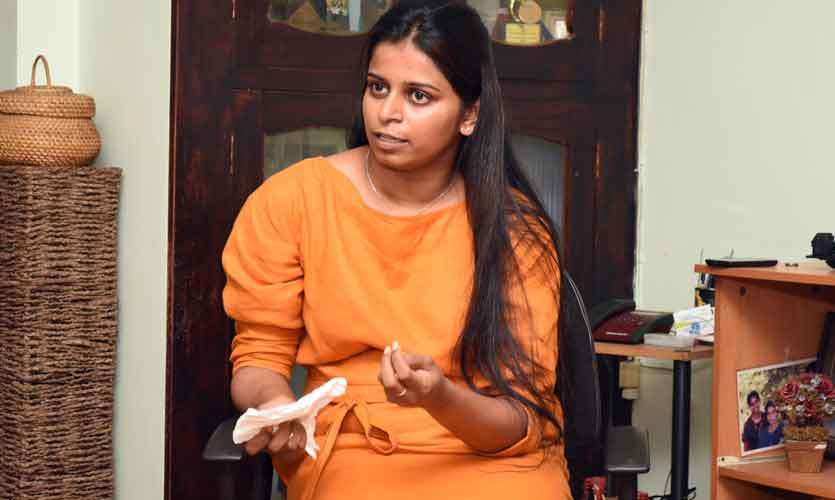 To see more of her creations follow her on Instagram
Pics by: Nimalsiri Edirisinghe