Living up to the adage, the best things in life come in twos, is the brand Glace which was founded by Manila
Jayasinghe and his twin brother. The two aspiring entrepreneurs were both inspired by the fact that fashion helps make a lasting first impression. Taking the lead with brand development, Manila has just launched their latest batik collection.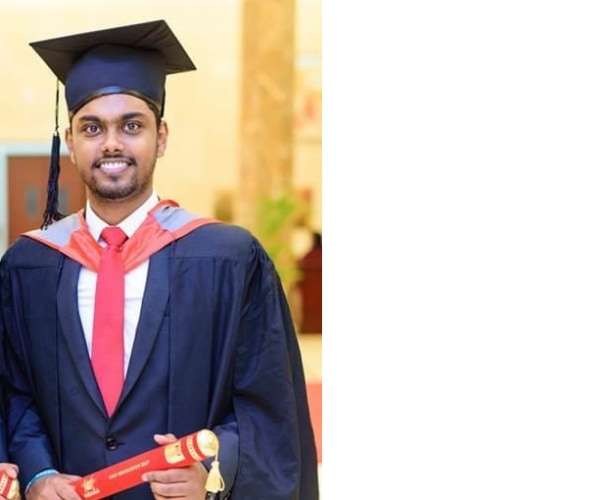 When did you launch your brand?
My twin brother and I launched our brand in 2018.
What sparked your interest in fashion design?
Fashion is one of the first things to make a good first impression on a person. Though you can't totally judge a person by the way she dresses, you can make a strong first impression. Creating fashionable clothes can help towards making that first impression
What made you take fashion more seriously and make a career out of it?
It is a high-income skill and I never get bored of it. It is not just a career for me but my passion.
Are you self-taught or did you study fashion design?
I'm a self-taught person and I always believe in self-learning because in the modern world most things are just
one click away.
How has your work evolved since you began your own label?
It has been a tough path. But we have thrived despite the challenges our country faced. Looking back to the point we started, it is great that we have come a long way. At first, we focused on sales and profits. But now we are focused on making our customers look gorgeous in our unique dresses. The focus on the purpose has inspired our customers to trust us and stick with our brand and we are getting better and better in this field.
Are there any types of clothing that you avoid designing?
We avoid winter clothes and coats because we mostly focus on tropical dresses.
Where do you look for creative inspiration?
Most of the time I browse Pinterest and Instagram for new and trending designs. I'm really inspired by Tina's fashion online store and Mango Clothing. Their designs are neatly crafted and timely.
Describe your latest collection?
Our latest collection is in batik. Our staff have put a great deal of time and effort into making a batik dress. But Batik dresses are evolving rapidly in Sri Lanka. We are not focused on conventional batik styles. Instead, we do hand-drawn floral batik designs.
Who has inspired you the most?
In our line of work, the greatest challenge is building the company rather than being a fashion designer. So I look into Tony Robbins who will always be my inspiration. He is a business advisor, a motivational speaker and a very
humble person. He is my idol and more importantly, he changed my life!
What are your sustainability credentials?
We always consider sustainability as more important than profitability. So we inspire our customers to buy our
products rather than manipulate them to do so. Manipulation is short-sighted but inspiration is sustainable. We
basically focus on the quality of the product than the quantity. I'm sure quality is sustainable!
What is the biggest lesson that you have learned since you started your company?
To never rely on external factors. For the past few years, our country went through a lot of chaos. But if you trust
your strength, those factors won't matter. It is like a bird trusting its own wings than the branch.
Which international or local designers are you inspired by?
Most of the local brands are doing well. Internationally I'm inspired by the brand "American Trench."
What role do you think social media plays in fashion today?
I believe that if your fashion brand is not on the internet it will definitely be outdated. Social media is the driving
force of the modern fashion industry. And the global pandemic has increased its influence.
What is your favourite part about being a designer?
Seeing a customer happy and beautiful!
How do you want women to feel when wearing your clothes?
Proud and unique!