Mixing and matching borders, fabrics, embellishments, textures and colours to create a special genre of the time less and classic saree what saree designer Hiruni Mendis is attempting with her bespoke saree brand Kalynda. Hiruni custom constructs sarees to order and her creations carry a distinct look when compared with the more prevalent saree options in the market featuring ethnic designs, handloom weaves and Batik motifs. It is a look Hiruni describes as simple, elegant and unique. Many of Kalynda's clients are professionals and working women who are drawn not only to her unique designs but also to the convenience of the service Kalynda offers.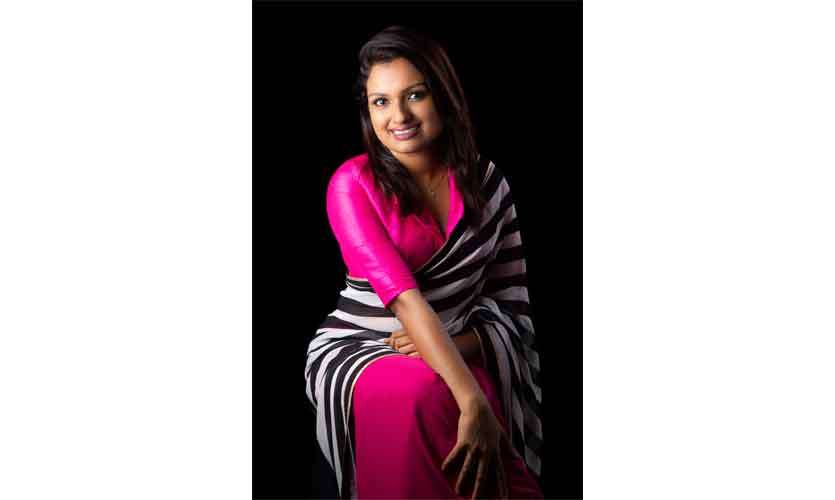 In a market dominated by mass produced sarees, why did you decide to start your venture in custom constructed saris?.
Before starting Kalynda I was employed in the corporate sector in Sri Lanka and I found that I needed simple, elegant and unique sarees for work related functions. Considering the number of events a typical working woman has to attend, these sarees needed to be affordable as well. It was out of this need that I developed my label Kalynda. I wanted to bring together fabrics, prints, embellishments and combinations that no one would imagine being put together in to a saree.
Once I launched the label I connected with so many working women who loved my concept of simple, understated and elegant sarees. Today I create sarees for all types of occasions including special occasion wear but the core idea is to give the wearer something different when compared with the usual saree options you get in a store.
For someone thinking about getting a custom designed sari done for the first time, could you run through a typical customer journey and rough timelines they can expect?
The process starts with me sharing a few preliminary questions with my clients regarding the type of occasion they need the saree for and the design, color and materials they have in mind.
The second matter that gets addressed is the budget. Kalynda Custom made sarees start from Rs. 13,000 upwards and I generally would like customers to have an understanding of the rough budget they are working with.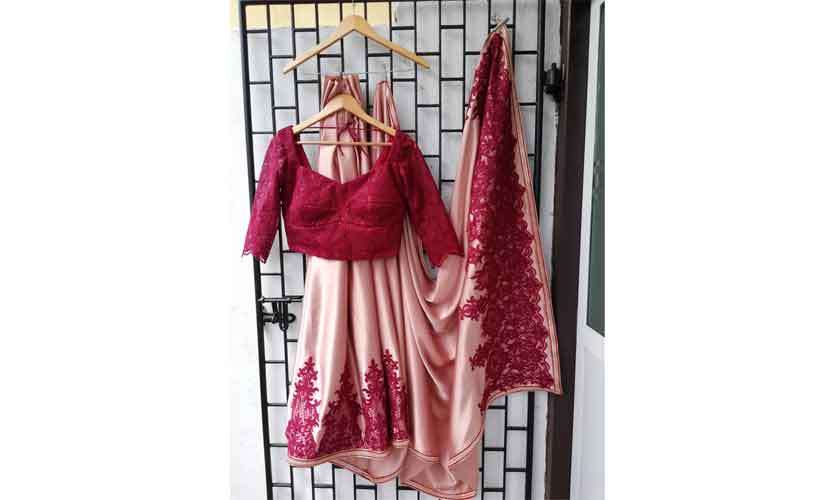 We take a minimum of ten working days to design and create a basic saree. So if these queries are answered and the client is satisfied with the specified pricing we move ahead to work on more details.
Most of these conversations with clients happen online. We get a lot done over whatsapp and or facebook chat and quite frankly most clients prefer this. Discussions are clear and recorded and there is very little room for ambiguity and misunderstandings . Once the designing process starts I keep every client updated on the details, specifically send them pictures on what colors I suggest, borders and motifs etc and it is only based on their approvals that I go ahead with executing the ideas. With most of my clients being either overseas or working women who are pressed for time, this system works very well. Clients who wish to visit my workshop in Mount Lavinia, are welcome to do so with a prior appointment.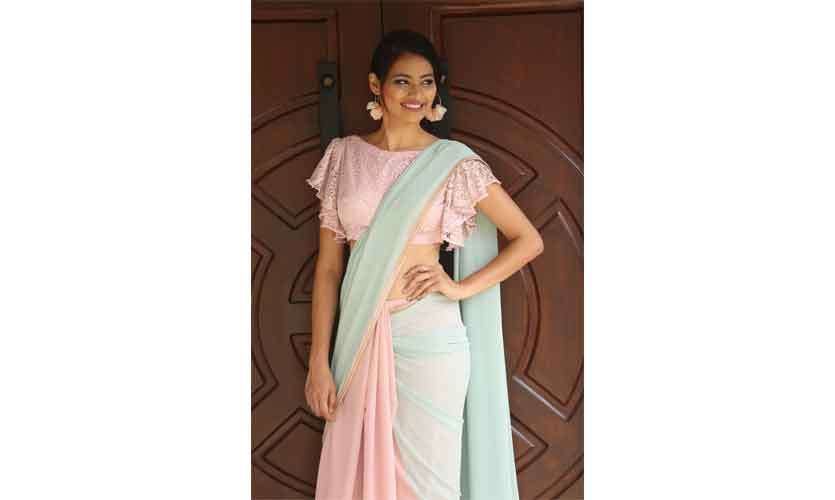 And finally once the design is done customers can visit my workshop for a fit on. Adjustments are done immediately so that the client does not waste time doing multiple fit-ons.
The completed saree can either be collected from the workshop or we deliver anywhere both locally and internationally.
What's in vogue right now with sarees?
I can think of three distinct trends. Floral prints have been around for a while and are still in trend. Pastel and nude shades such as ice blue and baby pink are highly in vogue now.
Ruffle sarees are trending in India and I have seen a few designers replicate it here too. It is something quite different and a very rare combination of fabrics need to be used for this design. We too have started experimenting with this trend and hope to come out with a few with our own twist to the style.
Overall I would like to note that sarees are getting simpler with more defined work.

What's in vogue right now for sari blouses?
The sari blouse sleeve has become a point to explore with and you can see many designers doing ruffle sleeves, bell sleeves, the puff sleeves etc. In situations where the focus is given to the blouse, the saree is obviously given minimum attention.

Who is your typical customer?
I find it difficult to narrow my typical customer down to any particular age group. But I would say it has more to do with a particular type of personality. I feel that younger clients look for simple designs but they are not too worried about exclusivity. I have noticed that women in their 30s, have a special need for uniqueness and exclusivity and hence there is a huge demand for custom made sarees.
But in both cases I find that's it mostly the workingwomen who like to experiment with unique designs but find it difficult to do with the time constraints they work with. Therefore I have created Kalynda to cater to their every need. Unique designs, affordable pricing and convenience in execution and delivery.

After launching Kalynda 4 years ago, what have you learnt about the work you do?.
Firstly, I know my customer better now than I did before. When I first launched I would need to have lengthy conversations with a client to ascertain her exact requirement. Today I can determine this almost instantly.
I've also learnt to work with the peaks and troughs in this line of work. I'm more aware of trends, I know more about market demands and I have a sense of peak and off-peak seasons in a given year. I am able to manage my client list better now. During peak seasons I encourage clients to give me longer delivery timelines and I use the off-peak period to come out with our own collections that clients can buy off the rack.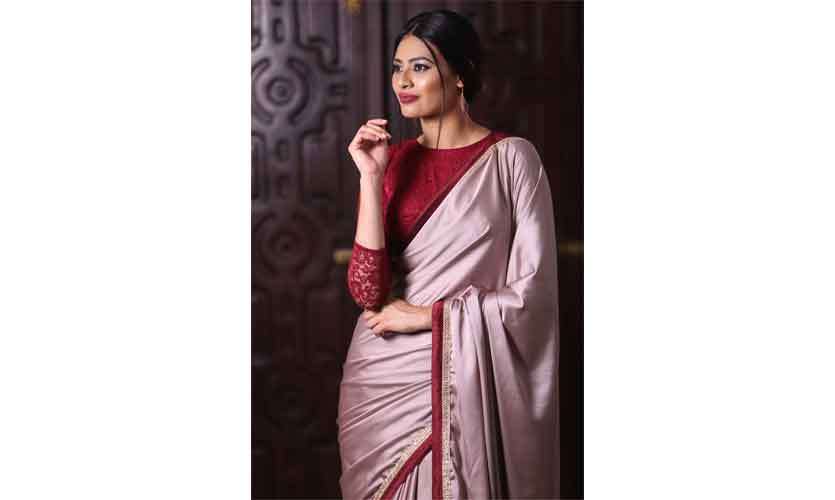 What are your future plans with Kalynda?
Last year I launched a brand called Taaya Boutique. Taaya offers off the shelf sarees. With Kalynda we create only one saree of any given design making it very exclusive. With Taaya I create about ten sarees of each design and these sarees can be purchased off the rack.
I have plans to expand both brands. I am also planning to open up my own design studio and store which will be open for walk in customers. I receive a lot of interest in my creations from overseas markets. Therefore I have plans to expand in to these markets as well.