With well over 15 years of experience in crafting inimitable pieces of art that is a true reflection of creativity, Dillai Joseph is a self-taught artist who later honed her skills under the tutelage of Nadine David. The latter was a student of David Paynter. Dillai's art can be described as being a mix of classical and contemporary style painting with a love for portraying the human form and bringing out the spirit of the seemingly mundane.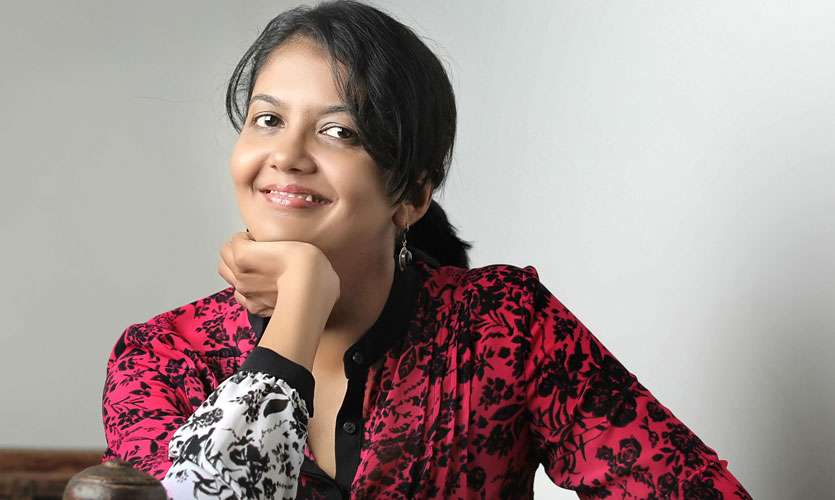 Proudly displaying a career that spans over a decade in the field of advertising, she studied Communication Design and Marketing, and enjoyed filling the roles of Art Director and later Creative Director in some of the well-known advertising agencies in Sri Lanka. At present, she divides her time by running her own niche creative adshop, which is known as The Next Big Think (www.thenextbigthink.co), painting during the early hours of the morning, and being the strong-willed mum of two exuberant and creative children.
Drawing inspiration early in the morning, she begins her day around 3 a.m. Inspiration comes in varied forms, and it is by taking an energizing walk in the Kimbulawala paddy field in the early hours, where the morning dew and the first rays of sunlight recharges her.
Inspired by the works of Sri Lankan greats like Paynter and Wendt, Dillai's pieces have habitually shown a great interest in the human form with her first successful solo exhibition in 2015 exploring portraiture to great extent, while also showcasing a scattering of beautiful depictions of puddles and nature. She has also produced many commissioned pieces, exhibited in group exhibitions and art festivals such as Cinnamon Colomboscope and the Galle Literary Festival amongst many others.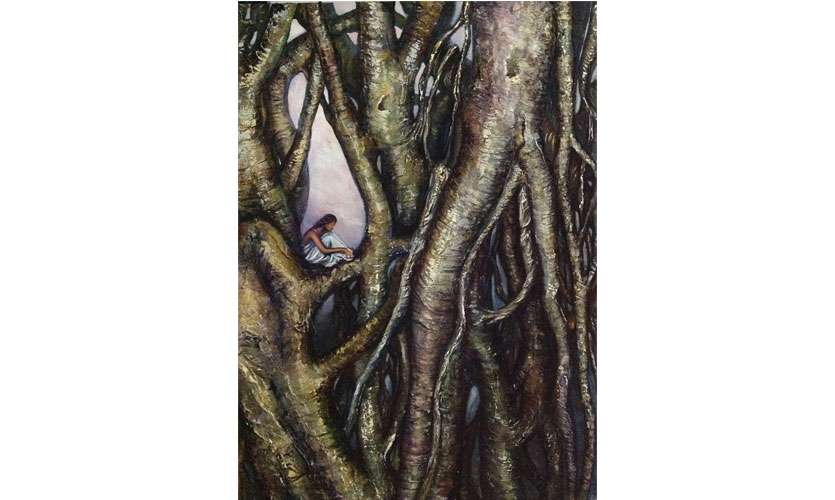 Her upcoming exhibition Soulscapes, explores more than just the human form in its theme – It is an artistic exploration of the human soul in its barest form. The innermost desires, awakened feelings, beastly hungers and dormant daydreams find their place on canvas in her portrayal of the 'I' within every woman. Her work speaks of an aim to provoke a sense of exploration of oneself; she looks at the deep nature of the woman within, beyond a body of just flesh and skin. Her paintings try to portray as much nature as possible and also try to combine the lives of people and their reactions to their natural surroundings. Interestingly, she uses a lot of trees, as sources of security and companionship.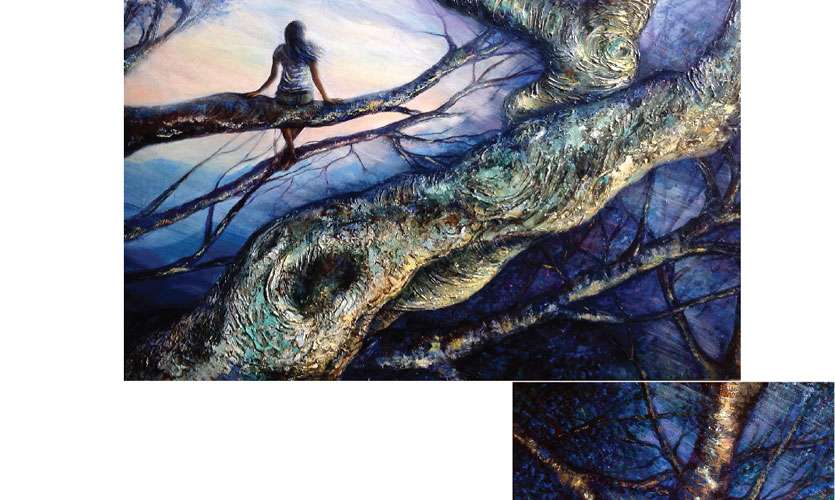 Soulscapes will be exhibiting at the Lionel Wendt Art Gallery from the 5th to the 7th of October 2018; it is held in conjunction with LEADS, which is a National NGO established in 1985, with charity status, through its child protection division ESCAPE (Eradication Sexual Child Abuse, Prostitution & Exploitation). LEADS works towards restoring the lives of children who are abused through psycho-social support, counselling, advocating and by ensuring justice for children through legal support. The proceeds from this exhibition will be used to fund this work carried out by ESCAPE in Sri Lanka.