Sri Lanka's senior designers took to the ramp to showcase their collections on day 2 of HSBC Colombo Fashion Week held at Shangri-la, Colombo. Leading the designers was Fouzal Hameed, the master designer who has been at the help of his brand Hameedia for over three decades. Charini Suriyage, Amilani Perera and Conscience were joined by relative newcomers Himashi Wijeweera and Dinushi Pamunuwa. Sticking to the theme of circularity all the designers on day 2 had ensured they have incorporated sustainable fashion credentials in some way.
Dinushi Pamunuwa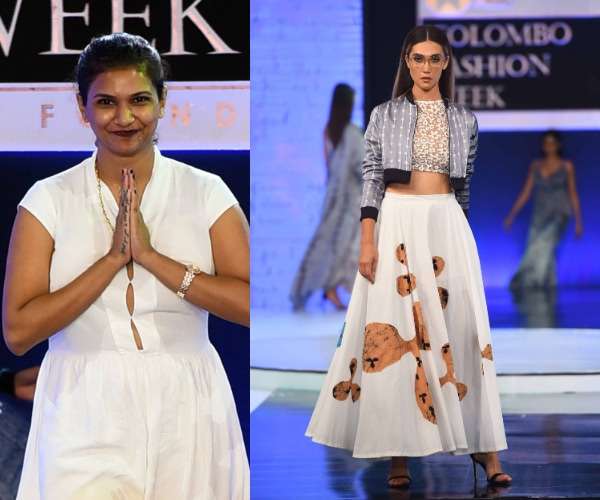 Year on year Dinushi presents collections that highlight her maturity in design. A proponent of batik, her collection featured abstract prints in browns, emeralds and pops of peach. Her fabric designs are bold and command visual attention. Her collection featured many slip dresses with spaghetti straps which were teamed with long crochet kimonos. Her boxy bomber jackets were also eye-catching.

FH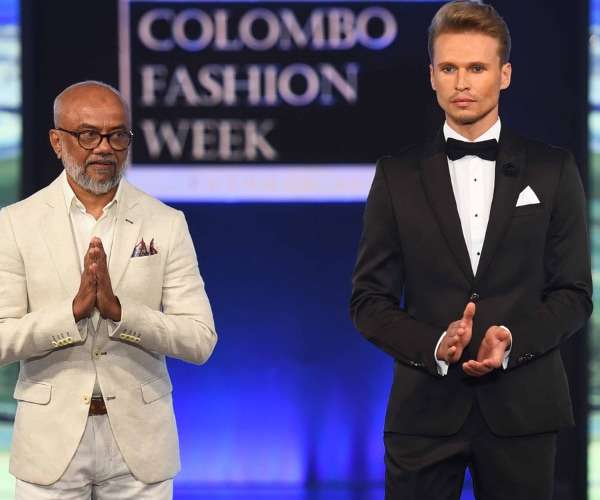 The Godfather of local menswear, Fouzul Hameed continues to up the ante with his menswear clothing. This season, his work this season titled the Ceremonial Collection presented a range of trousers, suits and ethnic wear in various hues. A designer who in tune with the fashion aesthetic of the modern man, Fawzul has the unique knack of giving his customers just what they need, in terms of fabric, cut and style.
Conscience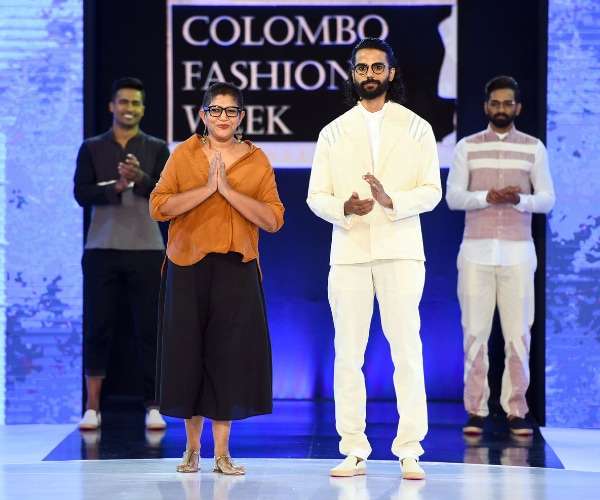 Embodying the theme of circularity the Conscience collection comprised deconstructed pieces that were cleverly reassembled. This collection was created in collaboration with Sharmila Ruberu. Trousers were reworked into blazers and shirts recreated as bomber jackets. An ingenious collection to reflect circularity, waistcoats carried lining from shirts from a previous collection while pants were mixed with old knits to create great athleisure pants.
Himashi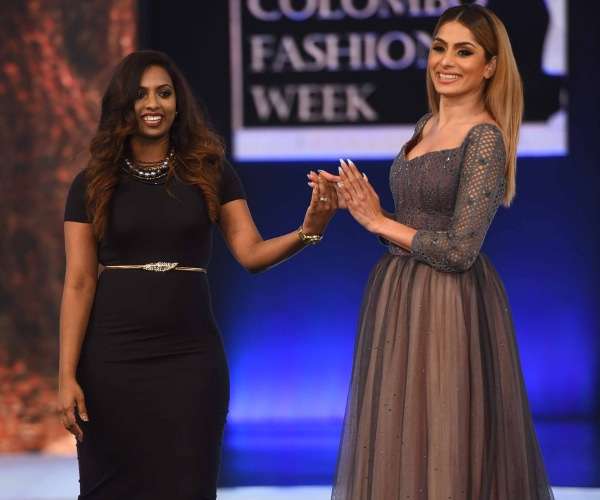 A relative youngster compared to the rest of the fashion pack, Himashi is clearly in expansion mode. Fast emerging as Colombo's flagbearer for the Sri Lankan artisanal craft of beeralu, her collection reflected the width and breadth of her design sensibilities. Easy day separates and dresses with tiered skirts that created some full-on drama were fashioned from cotton and chiffons, of course with the inclusion of beeralu.

Charini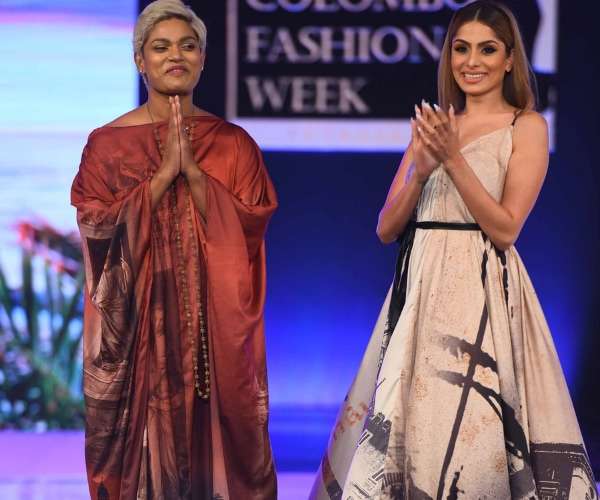 The impulse to escape was denied to many during the pandemic, thus Charini took the audience on a journey around the world to far-flung destinations that we were unable to visit due to the pandemic. Using sublimation printing, her collection had the iconic architecture of cities such as Venice, Budapest, London and so many more destinations as the prints for her fabrics. Charini has stayed loyal to her design aesthetic of using her stylized drapes to create silhouettes that are very feminine and flattering.

Amilani Perera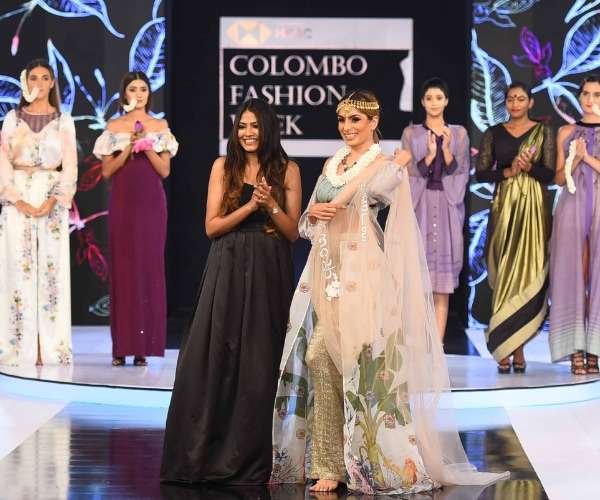 Working in conjunction with the UNFPA, her collection conveyed a stark and strong message to the audience. Her pieces though soft and feminine, evoked womanhood in motion. The clothes ticked all the boxes which will satisfy her loyal customers— dreamy dresses, trouser suits, and decorative separates. Embarking on a woke journey, Amilani is an outspoken voice in the wilderness who is emerging as an advocate for the empowerment of women and girls through clothes.