New Ink, a forum for books published within the calendar year, is set to take place online this year, from 4-6 June. Focused on new publications by emerging and established writers, the forum began in 2020 as a platform for readers, writers, and critics to meet and engage at close quarters. This year's forum will be held as three 2-hour sessions to incorporate six panels of readings, ideas, and exchange.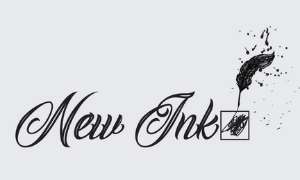 New Ink 2021 invites a host of new writers including Dilshani Yasodhya, the author of "The Demon Within", Amanda Wick, who published "The Truth in Their Lies" in 2020, and Sandaru Wijerathne of "The Fireflies" fame. All three books have received favourable receptions from the press. Joining them are Yasmin Azad, the memoirist of "Stay, Daughter", the 2017 Gratiaen finalist Neshantha Harischandra who wrote "A House Down Queer Street", and Jaffna-based poet Kandiah Shriganeshan, with his new collection "Breaking Barriers".
New Ink 2021 also features Dilshan Boange, a continuous experimenter in the fiction genre, whose "The Last Latte" is a dystopian novel set against harsh geopolitical pressures of the Indian ocean. Madri Kalugala, whose "An Almond Moon and the White Owl" debuted in 2016 is set to read from her latest collection which is still to be released early in June. Two Gratiaen shortlisted writers from 2020 in Ameena Hussein and Carmel Miranda are invited to New Ink 2021. Carmel is expected to read from "The Crossmatch", a medical thriller. Ameena is featured in a panel that visualises the future of Sri Lankan English writing, where she is joined by two literature academics, Mahesh Hapugoda of the Sabaragamuwa University of Sri Lanka and Thakshala Tissera of the University of Massachusetts Amherst. In a second discussion centred on narrating conflict and breaking silences of suppression, Vishnu Vasu and Visakesa Chandrasekaram – both filmmakers and writers – will share a panel with Sarah Kabir, the author of "Voices of Peace", a book on the life stories of soldiers and rebels.
The New Ink keynote will be delivered by poet, translator, and activist-academic R. Cheran, a widely reputed Tamil poet, commentator, and sociologist. Cheran is expected to speak on the implications of writing survival in a post-conflict world.
New Ink is an independently organised event by a group of volunteers and lit enthusiasts. It is a space meant for lit freaks and people with a general interest in Sri Lankan creative expression.