Music transcends barriers, universal in its appeal. Even if you can't comprehend the lyrics or don't speak the same language, good music has the ability to draw you in, allowing you to bask in its vibe. Despite this, there's a reason songwriters are such an integral part of the industry. While catchy, attractive tunes can be fun for the moment, it is when one truly connects with the lyrics that ultimately ensures the longevity of the song in our lives. Singer, songwriter and producer Sankha Bee is no stranger to the Sri Lankan music scene with over a decade of experience behind him. From being the frontman of the band FLAME to penning hit songs like Daddy's Chandrayan Pidu, and composing music for famous reality TV show Ranaviru Real Star, Sankha combines his expertise to stay ahead of the game. Adding another feather to his hat, Sankha will be collaborating with American R&B singer-songwriter and producer Andrea Martin. Martin, who's part of Jay Z's record label Roc Nation, is renowned for writing hit songs for Toni Braxton, Monica, Angie Stone, En Vogue, SWV, and Leona Lewis.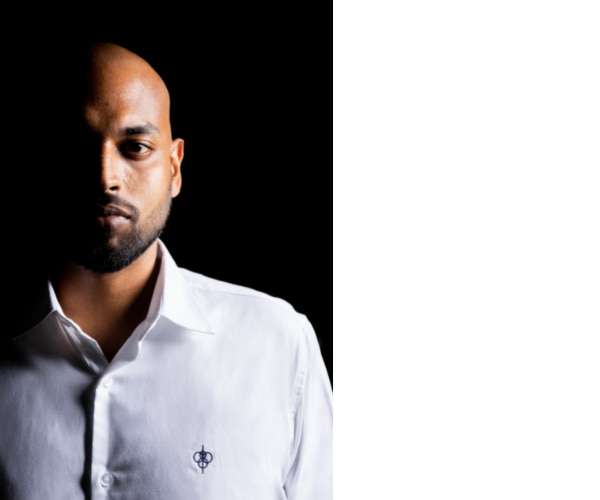 Pictured - Sankha; Photo Credit - Pavithra Jovan De Mello
Q Tell us a little bit about yourself.
Singer/ songwriter/ producer. These three badges I wear proudly! Son to amazing parents. My mom's an elocution teacher and my dad's an entrepreneur, innovator who owns an export business. Grew up with 2 older sisters. I think who I am is a reflection of my upbringing. I was exposed to so many good things from my childhood. My parents worked solely to bring up their children without any lack or need which enabled me to explore every avenue I desired. I'm such a spoiled brat when it comes to opportunity and exposure.
Q What's your musical background?
I was in the choir in school and played in a rock band in my teens like everyone else! Was a cricketer most of my life. I taught myself to play the guitar because I knew I could write songs.
Now I've gone on to write one of Sri Lanka's greatest hits, Chandrayan Pidu. Everyone knows it. It's like playing snakes and ladders and catching that one ladder that goes straight to the top and them BOOM, leaving a legacy, check! Now what? I wrote 5 songs for The Slipping Chairs, 3 of them made it into their debut album. That was an interesting journey. Dylan and Heshini are so close to my heart and when they asked me to write the songs, I think I wrote one whole song, melody and everything in about 45 minutes. It was all about their love story as I saw it! We named it "Take a look at us now"
I've written songs for many artists which haven't been released yet. Most artists come to me to get "another Chandrayan Pidu" because they are looking for that overnight success but that song took 2 years to get any attention. I've written songs that are as good as Chandrayan Pidu for bands and artists that I don't want to name. But it's that fear of failing that keeps them doing "commercial music" with baila beats or shallow lyrics that fizzles out in months! Pardon the rant.
Q What's your songwriting process like?
My mind is wired in a way that it explores all possibilities of a given situation. Then I develop a few storylines, mostly fictitious, but it's the first step to mining ideas from thin air.
Like this song I'm about to release. Shut up and kiss me! I was on a date. She was talking and I couldn't stop looking at her lips move even though all her words were going right over my head. I just wanted her to stop talking and kiss me. The phrase "shut up and kiss" was buzzing around in my mind and I developed it into a catchy chorus that repeats the line over and over again. After that, the other elements of the moment just fell into place. Like how I remember her perfume filling the room, the euphoria of being in her presence etc. Then it's a matter of rhyming and arranging. Easier said than done! But It gets easier and easier the more you do it. Now I can write a song a day!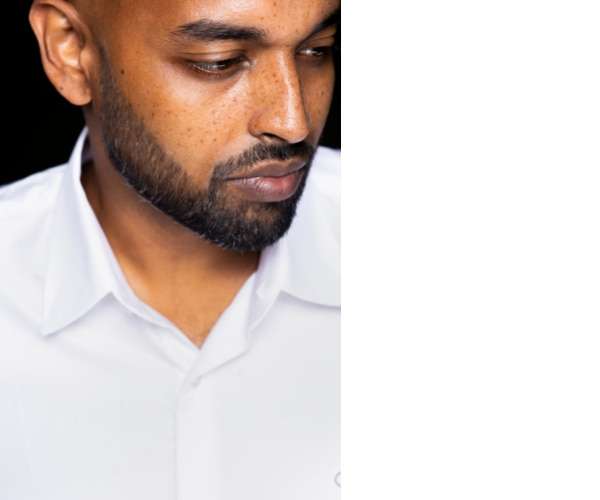 Pictured - Sankha; Photo Credit - Pavithra Jovan De Mello
Q What are some of the biggest challenges you've faced in your songwriting process? Have you had moments where it has been difficult to write a song, where you've just not found the inspiration?
The biggest challenge I've faced is letting go of a song. You write thousands of songs in your lifetime but there are certain ones that are too close to your heart. A few years ago I had to let a song like that go because I had bills to pay. It was one of the most painful experiences of my life. The moment the email left my account, I cried. Cried for days!
Q What do you like most about songwriting, specifically?
The freedom of expression. If sunlight is falling on your face, I have the license to tell you why the sun is illuminating your face. How the sun rays jump for joy knowing that when it leaves the surface of the sun, it will fall on you and that's the only thing it's been looking forward to its whole life. I have the license to transport someone from reality to fantasy and bring them back! That kind of power is addictive.
Q Who is Andrea Martin?
Rihanna, Beyonce, Leona Lewis, Toni Braxton, Fergie, En Vogue. I'm sure Sri Lankans have heard these names before. Andrea Martin has been the words, rhymes and melodies behind some of their most famous songs. She is one of the most sought after songwriters in the music industry. She's a part of Jay-Z's record label Roc Nation. She is an all-around powerhouse of a musician. The significance of this collaboration is that she chose to sing my words. I can't really explain the enormity of it. The industry is abuzz. I can't wait for everyone to hear this track!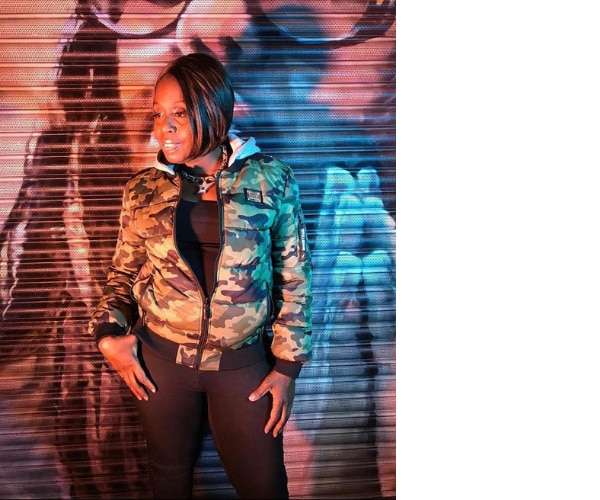 Pictured - Andrea Martin
Q How did the opportunity to collaborate with Andrea Martin come about?
My manager, IAMDJRD heard the song. We were just friends back then. He manages Andrea Martin and he showed it to her. She called me right away and said that she would like to collaborate with me on this. Now, me, a guy from Sri Lanka has a single with one of the legends of the music industry. I don't think it has still sunk in until someone hits me over the head with something! Hopefully a Grammy or a million dollars!
Q Has it been a lonely journey?
Not even close. I'm very spoiled. I have the best team around me. I have this amazing immediate family that supports me in everything I do! I have a spiritual family at Work of Wonder. My manager and Executive Producer on this track, IAMDJRD, Executive Producer and pillar of strength, Ravin Peiris and my audio engineer on this track, Adheesha from Zee studio who brings life to my ideas!
Q What advice would you give someone looking to be a songwriter?
Just write when you feel like it, write when you don't feel like it. Keep writing and creating. Never stop! Sri Lanka is just beginning to understand royalties and revenue generation from music. The scope is still very limited but there are individuals being remunerated for their intellectual property. So anyone who is interested has more hope and scope! But you need to learn about the industry. Just developing your skill is not enough. You could be the best songwriter but someone with 20% of your talent will overtake you and win because he knows how to play the game! Just like life, it's a game. Learn how to play it. Learn how to win.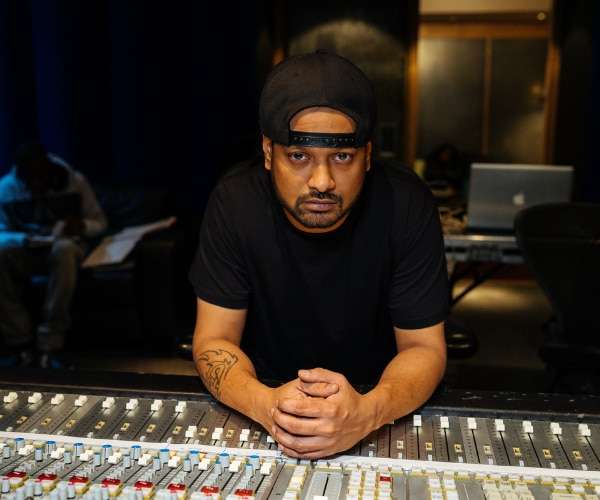 Pictured - IAMDJRD
Q What's next for you?
The song will be released on the 17th of June through the record label HIGH NATION! They have been an integral part of my journey. They are based in London so after I release this song, I plan to move to London to explore my options. I have some experience in a couple of writing camps over there so it's not going to be difficult to get more projects with Andrea Martin's seal of approval.