Johann Peries concludes his penultimate challenge in his quest to summit the seven highest mountains in seven continents
Swapping his scissors and combs for mountaineering gear, Johann Peries is inching closer to reaching his ambition of scaling the seven highest peaks on the seven continents. Well known in Colombo as a leading hairdresser, Johann earned the respect and admiration of all Sri Lankans when he successfully summited Mount Everest in 2018 becoming the first Sri Lankan man to do so. Not one to rest on his laurels, Johann soon set his eyes on the ultimate mountaineering challenge of scaling the seven highest mountains on the seven continents.
A few days ago he summited Mt. Elbrus in Russia, his sixth mountain. The others are Mt Everest (Asia), Mt Kilimanjaro (Africa), Mt Kosciuszko (Australia), Mt Aconcagua (South America), and Mt Denali (North America). In an exclusive interview with Daily Mirror Life prior to leaving the foothills of Mt. Elbrus, Johann reveals the details of his journey to the top of his penultimate challenge - Mt. Elbrus.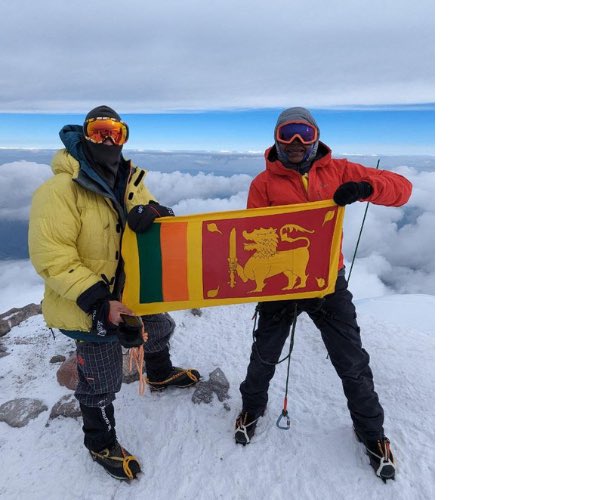 Q HOW MUCH PREPARATION WAS INVOLVED? So like all previous attempts, there was quite a lot of preparation that went into this as well. People keep telling I have done Everest, but I keep telling them that every mountain has its challenges. Therefore we need to prepare ourselves knowing the challenges we could encounter with each mountain. I went through a rigorous training programme for this mountain as well. I did a lot of cardio and strength workouts and various other exercises that would help my lung capacity as well. Since I had climbed Mt Denali in June and returned my body was partly acclimatised and that partly helped the whole process.
Q WHAT IS THE MOUNTAIN LEFT TO SCALE AS PART OF THIS CHALLENGE? I have taken on the challenge of doing the seven summits which are the seven highest mountains in each of the seven continents. I have done six and now I have one more to go. That is Mt. Vincent in Antarctica. I will leave that for next year.
Q WHAT IS THE DRIVING FORCE BEHIND YOUR DESIRE TO SCALE THESE MOUNTAINS? The driving force behind this is my passion for doing what I like the most. That is to summit the highest peaks around the world. After doing Everest I wondered what next? Then it dawned on me that I had got to summit the seven summits. Also for me, there is a spiritual angle to this. Summiting the mountains is akin to a spiritual journey.
Q WHAT FITNESS LEVELS ARE NEEDED TO FACE THIS LEVEL OF MOUNTAINEERING? The fitness levels that are needed vary from mountain to mountain. However, you need to be consistent with your fitness and you need to have a daily routine which you intensify as you get closer to the challenge.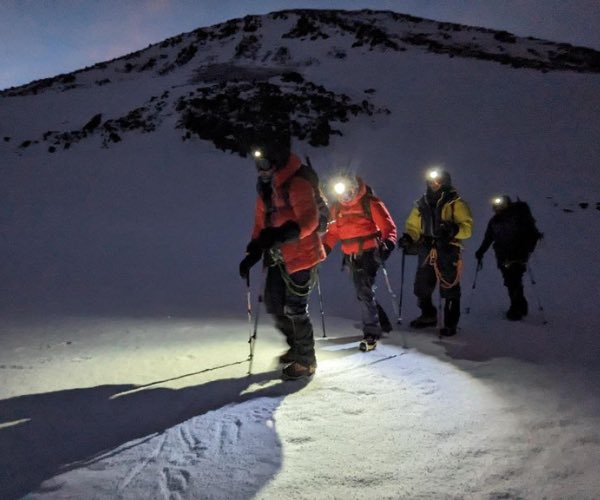 Q HOW MUCH DOES EACH EXPEDITION COST? Mountain climbing is an expensive hobby to have. Equipment and travel are the most expensive components. Also, the fees/licences charged by the expedition companies can be a costly affair. I am very grateful to all the sponsors who have backed me in the past and continue to do so. For this particular climb, I had Link Samahan as the principal sponsor and others such as Kerry Logistics, Senok and Emirates. All of them collectively have helped to make this happen and I am grateful to them for that.
Q WHO HELPS WITH THE LOGISTICS OF SUCH A MISSION? The logistics for all this are planned by each of the expedition companies you select to go with. Back at home, the logistics are mainly planned by my friend Sajida Akbarally. Without her, I would never have been able to achieve any of this. She has been there every step of the way. She keeps me going and is my driving force.
Q WHAT ARE THE MOUNTAINS THAT HAVE INSPIRED YOU? There are lots of mountains that inspire me, but each one inspires me in a unique way. Even in Sri Lanka the mountains that we have are an inspiration. I was the first Sri Lankan to complete the entire 320 km of the Pekoe Trail in Sri Lanka. Doing that on my home ground was rewarding and inspiring.
Q WHICH MOUNTAINEER ARE YOU MOST INSPIRED BY? It is not a mountaineer as such. I was inspired by my father who used to take me to the great outdoors while I was a young schoolboy. He taught me to take it further and take it to the next level. I am also inspired by Edmund Hilary's famous quote " it is not the mountain you conquer but yourself". That is true and that is why we do not use the word conquering as you cannot conquer nature, it is too great to conquer. But what you do instead is to conquer yourself, your fears and challenges within you. That is what you conquer.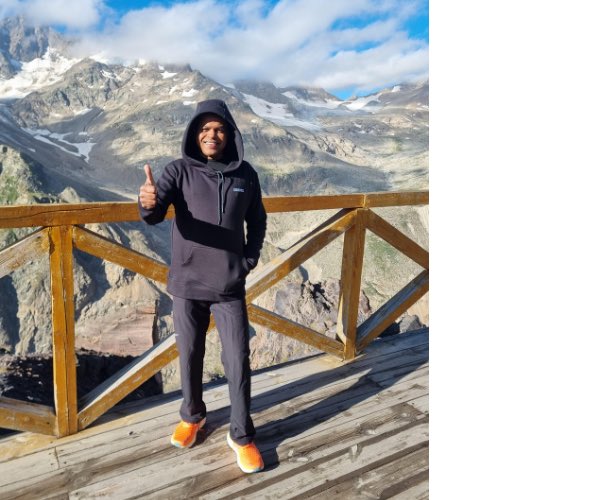 Q AFTER THE SEVEN SUMMITS CHALLENGE WHAT NEXT? That is the question everyone is asking me. Truthfully, I don't know. My immediate goal is to complete the seven mountains first. Then I will just keep climbing whatever I can climb. There are so many other mountains not just these significant ones. There are other things I also want to do like diving and skydiving that give me an adrenalin rush.
Pics courtesy Johann