Call it electrifying, romantic, magical, energetic, or add any word that seems fit. But words certainly fail
to describe the variety of performances that brought the Bishop's College Auditorium alive at Naomi
Rajaratnam's 'With My Feet – Absolute Joy'. Entertainment is at the core of any concert presented by
dancer extraordinaire Naomi Rajaratnam. Having worked tirelessly to include a variety of genres and
complex dance acts, the concert featured Ballroom, Latin, American, and Oriental dance items. The
dancers were in their element, doing nail-biting lifts, energetic dance moves, and ballroom acts without
allowing spectators to even bat an eyelid. Guests also appreciated the fact that a concert of this nature was organised irrespective of the volatile atmosphere in the country. Here's what they had to say.
Thilini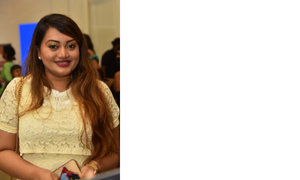 It's nice to get rid of the stress and come to a place like this to enjoy the real talents of Sri Lankans,
especially at a time like this.
Ayona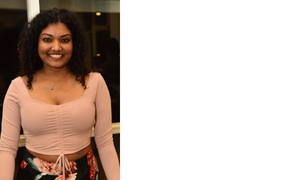 The dancers have showcased some amazing talents which are up to international standards. Kudos to
everybody who organised the concert and I liked all performances
Biman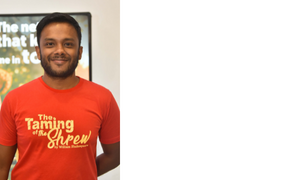 It's nice for a change. They have put in a lot of effort and creativity. I really appreciate it. But I was
thinking about whether we should feel guilty. But even though things aren't going well at present we can't
always focus on what's negative. The dancers and organisers have put in a lot of effort to pull a good
show and people deserve to come and enjoy it
Miriam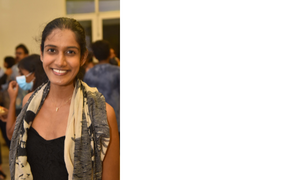 They were all brilliant. I liked the lighting and the background. I'm very impressed at the level of talents,
costumes, etc. It's my first dance show and I enjoyed it.
Demetra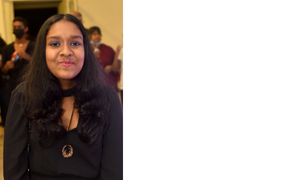 I enjoyed all the spectacular performances.
Sonia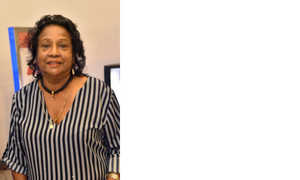 This is my second show and I loved it so much. I loved the costumes and it was so beautiful. It had very
high standards.
Sahan
This is my first time and I enjoyed all the dance acts. I liked Kevin's act the most.
Johann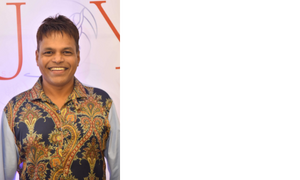 I think this show was put off for 30 months as it was scheduled to be long before COVID. But due to the
pandemic, they had to postpone the show. However, they have kept their spirits up, and keeping the
whole thing alive was a real task for Naomi. But what she has come out with is unbelievable. It's a show
with international standards. I have been in her shows and this is the first show that I'm not dancing. I
think she has done really well. Hats off to her!
Stephanie
Aunty Naomi is the best and everyone here knows that the dancers on that floor are the best. It just
gives me goosebumps and it speaks volumes about everyone's talents. Dance is as much a language as singing and I think people are so normalised to having concerts but people are not used to dance performances like this. I wish I was training with her but one day I will be on that stage because she's the best trainer on the island. I loved every minute of the show.
Pics by Kushan Pathiraja