Being one of the most popular personalities of the music industry in Sri Lanka, a part of the duo that makes up the "De Lanerolle Brothers" and an all-around brilliant musician and choral conductor, Rohan De Lanerolle is a name that needs no introduction. An innovative and out-of-the-box thinker, not even Covid could stop him from achieving the goals he set out to accomplish within the past year! Having just finished a mesmerizing performance at the Dubai Expo 2020 and having had a very successful year conducting the Visakha Choir, Rohan sat down with us to reminisce about the major milestones that he achieved during 2021.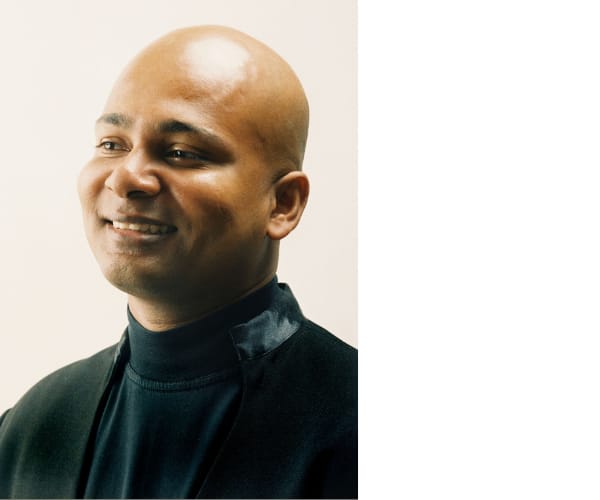 Q What do you feel being the only Sri Lankan to ever conduct an international choir at a Global Exhibition?
The EXPO is a historical event that has taken place in different countries over the years. It was a great honour as a Sri Lankan to have conducted the Ao Naga Choir from India at the Dubai Expo 2020. Yes, I do believe it's the very first time a Sri Lankan has been able to do this and I am grateful for the trust bestowed in me.
Q Tell us about the Ao Naga Choir and your experience as their Artistic Director.
It has been a wholesome experience working with the choir from the point I got to work with them since 2018. Unfortunately, we've lost two years of doing physical work for reasons we all know sadly but it never dented the focus we had. I know many people, especially in Sri Lanka feel that online work for choirs don't work and I honestly think that's being very negative. I have seen and have experienced the results of working with choirs online from Visakha Vidyalaya as a school choir to my two semi-professional choirs in India and Indonesia. One thing is certain: the reason for this connection has been respect for one another and being focused on the job at hand as well as planning for the long-term. If one can understand that and work on those values, the results will always be productive.
Q You speak of respect, is it something we lack here?
Oh yes. Some Conductors of choirs don't understand the term 'respect'. With certain achievements, they lose it and think they know it all, which honestly is sad as achievements are not something you will take to the grave but it's the respect you have had for people that would be a lasting memory. This is the reason why many of our choirs, who have so much talent, don't move forward to the world stage due to the Conductor's attitude of not giving respect to the membership. I hope it changes over the years to come. Some award-winning choirs have gone on to shut down thanks to this.
Q Tell us about how you and the choir prepared to be featured among the finest talent from around the world, especially during these troubled times.
As I said earlier we've done work online - I would not want to add too much of what exactly we've done behind a screen but some sessions have been intense. We've had to learn a new repertoire too, which was certainly not an easy thing to do and to make matters worse, the choir landed early in the morning in Dubai on the day we had our first two performances at the Dubai Millennium Amphitheatre (DMA). These are always challenging to a conductor but it's a matter of how one has to handle those situations, overcome and perform, which is important, and at no time would I be negative towards the choir as that dents their thoughts. Being positive under any circumstance is important to anyone in any field.
Q What were the most prominent pieces the choir performed and how many performances did you conduct in total?
The choir sang a wide range of pieces from Sacred, Secular, Gospel, Hindi, Pop, and Christmas pieces and I conducted a total of 6 performances.
Q What were some of the most memorable moments you had at the Expo?
I would say the time spent in itself was memorable and to have pulled off all 6 performances were great - it speaks volumes of how all of us worked together for one common goal - which was to make sure we give it all while working within the boundaries of the pieces.
Q Your achievements have opened doors for another up-and-coming talent in the industry. What challenges do you see that they have to overcome to represent Sri Lanka on this level and what advice do you have to offer them?
Change the "attitude" of not thinking too big - do the basics right and have respect for people. Since we are speaking of choirs: just because you are the conductor, it doesn't mean you know it all - there is so much I learn from all my choirs. The issue is that many conductors have an ego and sadly don't want to learn from others..! Some are in fact stuck in an era of talking about all their past achievements - why do people only talk about the past...? To me, the past as much as it's part of history is not something one needs to dwell on too much. I would like to work on the present and future as that's where we should move towards...."progress".
Q Finally, you've also been drafted as the National Ambassador for the ICCF. What does this mean to you & Sri Lanka?
I believe it's a proud moment for Sri Lanka, isn't it - it's a clear indication of a world body such as the International Choral Conductor's Federation based in Rome, Italy identifying what I have done chorally from being the Artistic Director of two International Choirs to judging over so many international Choir competitions around the world to conducting workshops, etc...and for working with children, which I will continue to do.