Featuring a night of extraordinary dance paired with culinary delight, Sri Lanka's very first Dance Dinner Theatre concept, Dance Epicure will come alive on the 2nd of April at the Shangri-La Hotel, Colombo. Renowned for forever changing the perception of dance in the country, the artfully curated event is the vision and latest initiative of the legendary Naomi Rajaratnam. The production will showcase world-renowned dancers and five times undefeated UK National Latin American champions and the best of leading local dancers from her dance company With My Feet.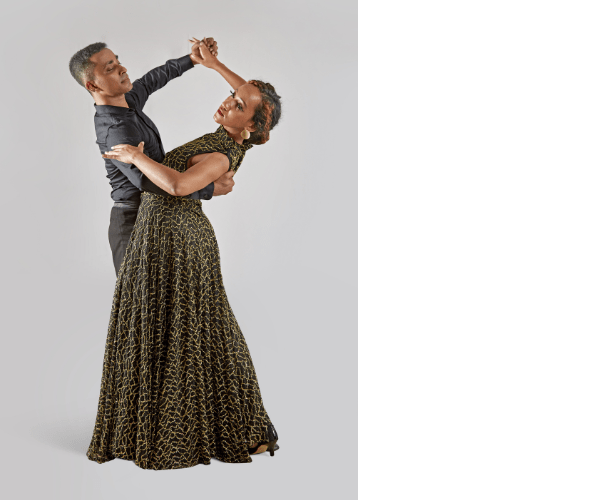 For the very first time, Sri Lankan audiences will have the opportunity to witness the mastery and skills of Marika Doshoris and Gunnar Gunnarsson's 11-year dance partnership alongside the formidable Nauris Kalva and Manuja Hughes, Blackpool Open Smooth Champions. The event will highlight masterfully choreographed dance items performed between a four-course sit-down menu by the UK and Sri Lankan contingent of dancers.
With the United Kingdom accounting for the second-highest number of tourist arrivals to Sri Lanka, the presence of internationally-recognized dancers of this calibre in the country undoubtedly conveys an optimistic message to the UK public. Dance Epicure, will play an integral role in projecting the nation as an attractive destination for global travellers while promoting Colombo as a thriving hub with interesting and inspiring happenings.
While celebrating the art and soul of dance through her exhilarating productions, Naomi's heart has and continues to be for people; from grooming her own With My Feet students to be their best, to uplifting the next generation of dance stars from remote parts of the island to giving back to the community through her work. Making dance accessible to everyone, regardless of their training, background or exposure has always been an integral part of Naomi's vision.
Transformation and excellence, being core components of her work ethic has not only enabled many of Naomi's students to participate in dance championships and events both locally and internationally, but her training has also additionally opened up a gamut of opportunities for growth. Many With My Feet alumni have gone on to become successful performers, choreographers and dance educators.
Impacting communities has been and continues to be an intrinsic part of any With My Feet show. Part proceeds from Dance Epicure will go towards the Dev Siri Sevana Elders Home, Welisara as has always been with Naomi's productions. The event will additionally feature for the first time, a heart-warming performance by the children of the Warehouse Project, an urban community solution initiated by WowLife Church in partnership with the Sri Narada Foundation. The latter provides life-transforming education facilities for the children of the Maradana community. The kids will be performing a locally produced song by artist Sankha B and co-written by Suhail Chandrasekera.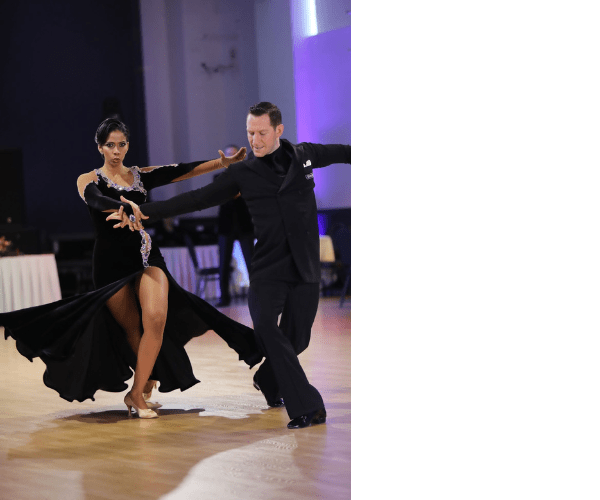 The principal partners of Dance Epicure are; Banking Partner - Standard Chartered Bank Priority, Maliban Biscuit Manufactories, John Keells Properties, Hospitality Partner – Shangri-La Hotel, Airline Partner - Sri Lankan Airlines, Media Partner - Wijeya Newspaper, Electronic Media Partner - Capital Maharaja.
Naomi's dance production house, With My Feet, has been presenting spirited and riveting shows since the year 2000. Over the last 22 years, she has built a loyal and intrigued audience that spans generations. In 2017, Naomi returned after a long sabbatical to make her comeback with a highly-acclaimed dance production Resurrection (2017), which was followed by two other increasingly successful and progressive shows; Grace & Glory (2019) and Absolute Joy (2022). Prior to these, there have been several other scintillating shows that have never failed to enthral and inspire audiences both locally and internationally.