Alick Wiratunga is an international Producer, Composer & DJ, who started his career during his school years, fuelled by an intense passion for the craft. Since then, he moved to Dubai where he plays and organises events, hosts his radio show "INNER SPACES" where he features international DJs on ART Radio online, and produces music for artistes. DJ Alex-T spoke to the Daily Mirror Life about his influences, finding his "voice" and producing music.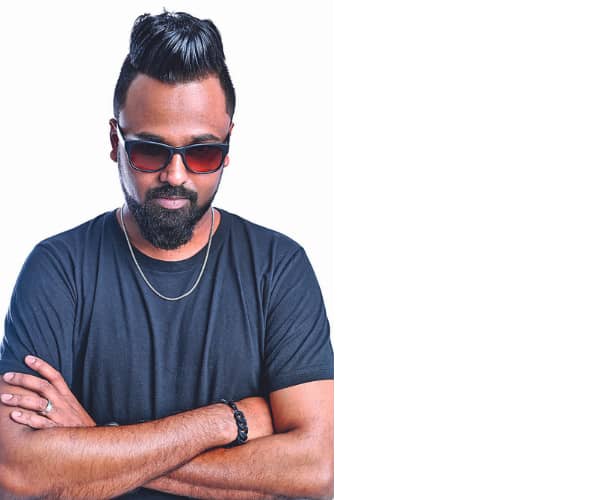 Q

WHEN DID YOU START DJING - AND WHAT OR WHO WERE YOUR EARLY PASSIONS AND INFLUENCES?
I started off my DJ career in 99-2000, during my schooling years. I was influenced mainly by growing up around music at home which was a huge part of my family. However, the love for Dj-ing happened by listening to radio mix shows and Green Velvet & Jeff Mills. Not long after I was introduced by my childhood friend Ramesh Silva to "Reggae DJ Effects" owned by DJ Elmo who took me in and taught me the art of DJing and also about the industry, and I cannot forget Shaun Andrews & Dilu (Ludi Spex) who set the benchmark for me.
Q

FOR MOST ARTISTES, ORIGINALITY IS FIRST PRECEDED BY A PHASE OF LEARNING AND, OFTEN, EMULATING OTHERS. WHAT WAS THIS LIKE FOR YOU?
For me, it was the curiosity to know how it was done, how I showcase myself. I had this craving of producing dance music with Sri Lankan elements and culture, and getting them recognised globally. This thought drove me to be the creator today.
Q

HOW WOULD YOU DESCRIBE YOUR OWN DEVELOPMENT AS A DJ ARTISTE AND THE TRANSITION TOWARDS YOUR OWN "VOICE" SO TO SPEAK?
Twenty Years back getting into the industry was an impossible mission with limited venues and limited DJs, so there was no room for error. But I somehow made it a point to learn every possible thing which the industry had to offer. That learning experience together with all the hard work, dedication, and sacrifices have made me the 'Alex – T' I am today.
Q

WHAT WERE SOME OF THE MAIN CHALLENGES AND GOALS WHEN STARTING OUT AS A DJ AND HOW HAVE THEY CHANGED OVER TIME? WHAT IS IT ABOUT DJING AND PRODUCING YOUR OWN MUSIC THAT MAKES IT INTERESTING FOR YOU?
The biggest challenge was figuring out who I am as a DJ, and my passion was to be an equipped DJ in a mobile, club, concerts, and radio, and I am humbled to say that I have managed to accomplish all areas and still pursuing my dream.
Producing or remixing your own music is what makes you who you are as a DJ, and it's a feeling you can't describe when you see people cheering, commenting, and enjoying your music. That's the best feeling ever.
Over time, the industry has taken a turn towards music production and DJing. Unlike in the past, within a short period of time, you can showcase your music and talent to the world. The industry that was once everyone's hobby has now turned out to be a career opportunity. I honestly think the industry is getting what it deserves at present times with all these various types of amazing creations.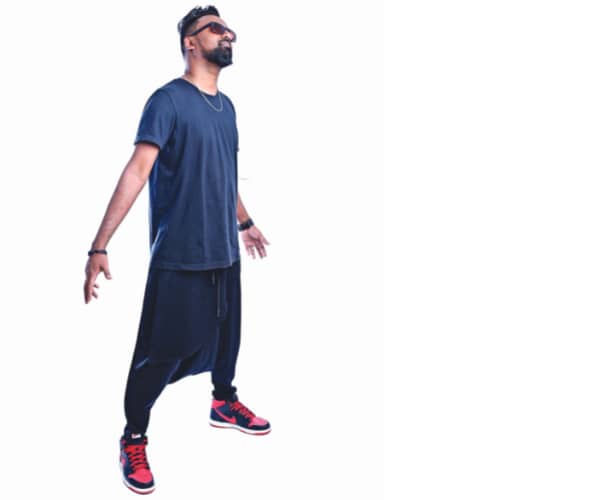 Q

COULD YOU TAKE US THROUGH A DAY IN YOUR LIFE, FROM A POSSIBLE MORNING ROUTINE THROUGH TO YOUR WORK? DO YOU HAVE A FIXED SCHEDULE?
Definitely not a fixed schedule, however, I am a time management freak. I am a full-time corporate banker so my work routine is so boring during the week, however, during the weekend I pursue my higher studies, music, and event organising in Dubai, and "Yes" personal life commitments.
Q

HOW DO LIFE AND CREATIVITY FEED BACK INTO EACH OTHER - DO YOU SEPARATE THEM OR INSTEAD TRY TO MAKE THEM BLEND SEAMLESSLY?
I make it a point to combine them, I believe life and creativity help each other.
Q

WHAT WOULD YOU SAY ARE SOME OF THE HIGHLIGHTS OF YOUR CAREER TO DATE?
Countless, however, to start with - the day I started my own radio show at KISSFM, remixing, radio production, playing and organising events in Dubai and currently with my radio show "INNER SPACES" with international DJs who feature twice a month on ART radio online.
Q

WHAT WERE THE CHALLENGES YOU FACED?
Lack of knowledge, guidance, and tools.
Q

HOW DO YOU PREPARE BEFORE A SET?
Before every performance, I analyze each track where and how it fits in, or else a remix or a version will be produced to ensure a smooth transition.
Q

IS THERE ANY ARTISTE YOU WOULD LIKE TO COLLABORATE WITH BUT HAVEN'T HAD THE OPPORTUNITY YET?
Yes, there are local and international artistes/producers that we would like to collaborate with, but for the moment would like to keep it hush-hush.
Q

CAN YOU TELL ME ABOUT CYNC WHO PARTNERS UP ON EACH TRACK WITH YOU?
Saranga De Silva Aka CYNC is a talented producer I met in 2013 when he was in Dubai. Most of our ideas connected, hence we managed to produce good music that was internationally recognised.
Q

WHAT ARE THE TRACKS SO FAR PRODUCED AND FUTURE PROJECTS?
Our first collaboration was 'In My Head' which was introduced internationally by Emperor recordings in Serbia. Secondly, we released a progressive EDM, 'Sounds of emotions' with Big Tune records in Miami. This year we released 02 progressive dance tracks, "Namashivaya" with Bozai Records in Belgium and "Mayamantra" with Rice Bowl Recordings in South Africa. All in the spirit of making a mark as a Sri Lankan DJ globally. Also, a few more projects and some new collaborations are in play and we'll be dropping them soon.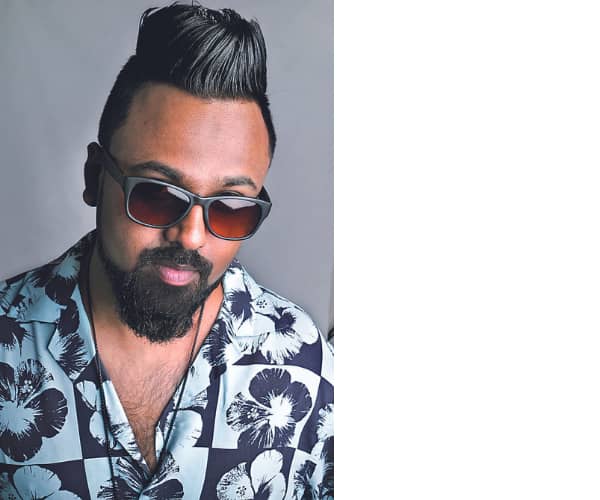 Q

WHAT TYPE OF EVENTS HAVE YOU HELD AND PLANNED IN DUBAI, AND WHO ARE YOUR TEAM MEMBERS?
Originally we were a team of 5, Bjorn Cruse, Dushmantha and Gimhan Samarakoon, and Naleen Rajamuni. We organise and create a platform for our Sri Lankan Artistes to perform in Dubai, and we (Dplus events) have managed to be the first to organise and host the biggest Sri Lankan event held in Dubai. Currently, I am working on a project that hopefully will see our Sri Lankan Artistes perform along with international Artistes in Dubai.