Laki Senanayake, an experimental artist, is considered one of Sri Lanka's legendary interdisciplinary artists. He grew up in Madampe, a village located in the North Western Province of Sri Lanka. During the 1950s, Laki gained recognition in the local art scene by collaborating with Geoffrey Bawa and Ulrik Plesner at the Edwards Reids and Begg firm. He received his artistic education from Stanley Abeysinghe, a renowned painter, and learned techniques and styles to depict the mysticism surrounding him.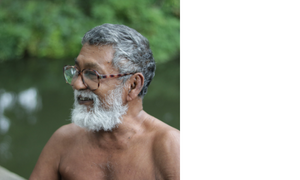 Laki's well-known sculptures include a large brass peacock for Bentota Beach Hotel, several brass palm and plaster reliefs for Neptune Hotel in Bentota, and two owl sculptures displayed at Barefoot Gallery and Cafe in Colombo. Highly praised for his sculptural stair presentation at the Jetwing Lighthouse Hotel in Galle, and his creation of Diyabubula, Laki's works are celebrated, dissected and understood in ARTRA's latest edition and its launch at the Jetwing Hotel.
'The Works of Laki Senanayake' will not only be a biography of his works throughout his presence but also will stand as a testament to who the artist was. ARTRA Magazine's Edition of Laki's work will include a critique from the renowned Ismeth Raheem whose friendship with the celebrated artist was closely knit. Ismeth Raheem was first an artist and, with Laki Senanayake, a founder member of the Young Artists Group. He studied architecture at Katubedde and in Copenhagen and assisted Geoffrey Bawa between 1968 and 1976 and worked on a number of key projects such as the Serendib Hotel and the Agrarian Research and Training Institute.
Alongside Raheem are two more celebrated artists whose voices have been penned for previous editions of the magazine for their beauteous and soulful writings of many artists from Barbara Sansoni to himself, C. Anjalendran. Renowned architect, writer and critic David Robson has penned many great accounts of esteemed artistes including 'Bawa - The Complete Works (2002), 'Anjalendran, Architect of Sri Lanka (2009) and more.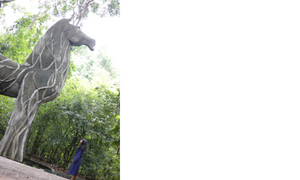 His extensive experience and knowledge led him to be Professor of Architecture at the University of Brighton and the National University of Singapore. Sri Lanka's living legend, Chelvadurai Anjalendran is a spirited modernist who draws from Sri Lanka's rich vernacular traditions in his authentic approach to architecture. Simple and sincere in his applied art, Anjalendran's refined eye and erudite understanding of the artistic mind distinguishes his buildings to be of cultural integrity, vicarious in character and respectful to the environment.
Writer, editor and part-time lexicographer Michael Meyler and daughter of Laki Senanayake, Mintake are also contributors to this wonderful edition of Laki's works. Each of these contributors has their own unique relationship with the celebrated artist and provides interesting accounts of his work. Michael got to know Laki only in the last few years, as editor of a planned book on his currency note designs and subsequently wrote an obituary of Laki on the Groundviews website. Whilst Mintaka's childhood surrounded by Laki's eccentric and nature-inspired adventures creates a holistic perspective on the life that the artist-led.
The launch of the Laki Senanayake Edition and its Art Experiential Festival offers an opportunity for art aficionados to gather together, explore Laki Senanayake's artistic universe, and learn how art can enrich people's daily lives and environments while also honouring Sri Lanka's rich cultural heritage in a one-of-a-kind event.
"The vision behind the Art Experiential Festival is to garner larger reach and consumption for Sri Lankan Modern & Contemporary Art whilst also shedding light on the role it can play in sharing the story of Sri Lanka, from inimitable and inventive personal standpoints, which are certainly more invigorating and perceptive than those of the conventional. We are very excited to launch Art Tourism, together with Jetwing Hotels, Sri Lankan Airlines and Sri Lanka Travel and Promotions Bureau through this festival as we collectively work towards celebrating ingenious works of local artists to attract the attention of cultural tourists and the support of the Sri Lankan diaspora in building and strengthening Sri Lanka's art economy, that we believe can contribute to our country's cultural assets" shared Azara Jaleel, Founder and Editor-in-Chief of ARTRA.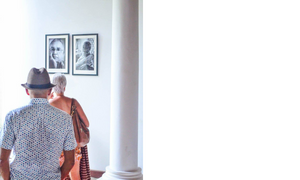 The festival will also organize exclusive luncheons and dinners of culinary delights over captivating art conversations in celebration of interdisciplinary artistic flairs, in addition to a magnificent selection of art talks, tours, and exhibits.