As Bishop's College prepares for its much anticipated 150th anniversary, they are in the midst of organizing an array of events and fundraising activities leading up to the main celebrations in 2025. They begin with the staging of a famous musical production 'HAIRSPRAY' by the students of the Middle school on the 17th & 18th of February'23 at the Bishop's College Auditorium.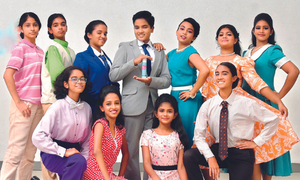 The musical features over 60 students and is directed by past pupil Dmitri Gunatilake, choreographed by Shonaka Ranatunga and produced by Ashini Fernando. Hairspray is a musical with music by Marc Shaiman and lyrics by Marc Shaiman and Scott Wittman, with a book by Mark O'Donnell and Thomas Meehan, based on John Waters's 1988 film of the same name. The songs include 1960s-style dance music and "downtown" rhythm and blues. Set in 1960s Baltimore, Hairspray tells the story of a girl named Tracy Turnblad chasing her dream of performing on The Corny Collins Show, a local tv dance programme. When Tracy wins a role on the show, she becomes a celebrity overnight, leading to social change as Tracy campaigns for the show's integration.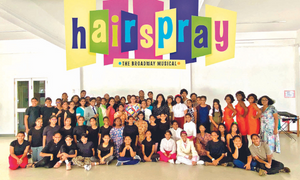 The musical Hairspray addresses a variety of themes that are relevant to today's audiences including racism and bias of all kinds, body image, individuality and identity, student activism, and media bias. The story is full of potential inspiration and teachable moments, much needed in our school communities at present.