'One hundred thousand small tales', the inaugural exhibition of the Museum of Modern and Contemporary Art Sri Lanka, has been extended to 7 June 2020. Initially programmed to close on 12 March 2020, the exhibition has seen growing public interest since opening on 13 December 2019. Curated by Sharmini Pereira, the exhibition has drawn over 3,000 visitors to date.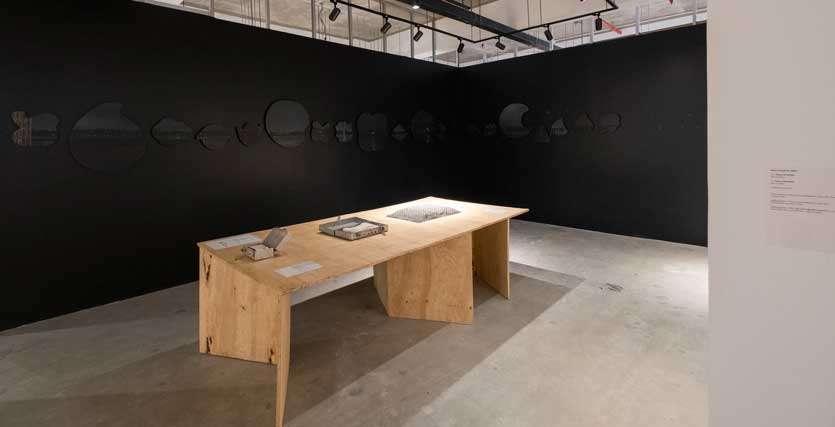 "The Museum is a space that aims to be as inclusive as possible. With this first exhibition our aim is to excite visitors, be they school children, tourists or the general public, the moment they step into the space, so that by the time they leave they are thinking about their return visit. Extending the exhibition makes this possible. For the artists and lenders to the exhibition it also brings an audience to their work within the context of a museum which, beyond the numbers, is also about the level in which they engage with what they are looking at."
—Sharmini Pereira, Chief Curator
Over the course of the past three months, the Museum has seen a steady inflow of students from various schools, every week. Students are guided through the exhibition by the curators, who welcome their questions, seeking to nurture their intellectual stimulation.
"What has really been exciting for us has been to watch the Museum become an active learning space with each school visit. Our trilingual approach to education has meant that we have trained staff who can meet with, and respond to the specific curiosities and interests of students and teachers who engage with the exhibition. Our most interesting visits have come from conversations where teachers have worked with our curators to set up alternative classrooms in the Museum, organise field trips to the exhibition followed by art and craft activities, as well as basing class projects on the exhibition content."
—Ruhanie Perera, Curator, Education and Public Engagement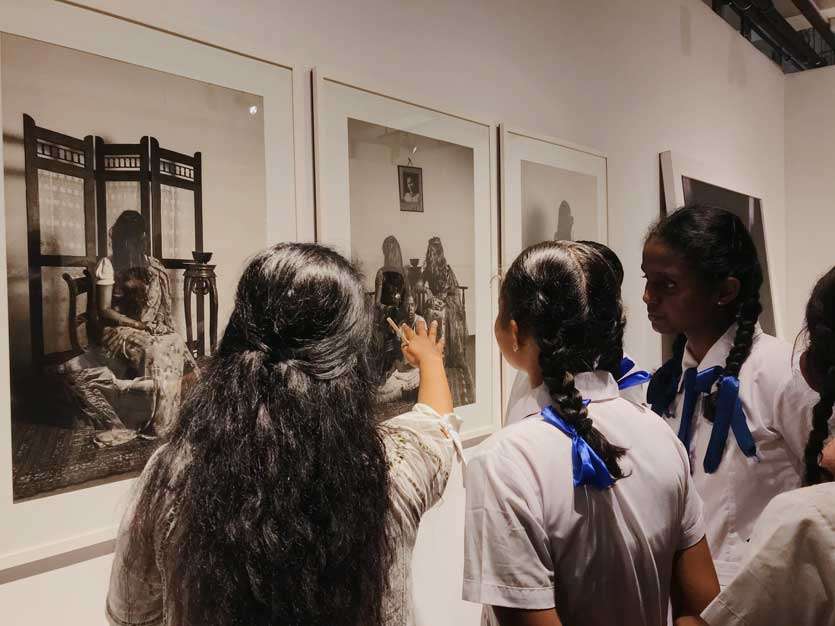 Since its launch, the tours offered at the museum have garnered an avid audience while bringing unique approaches, geared towards facilitating a space of 'discovery' for each visitor. By introducing various art histories, social and historical contexts and the conversations emerging from and across artworks, these experiences have helped to make art accessible while immersing visitors in many pressing questions of our time.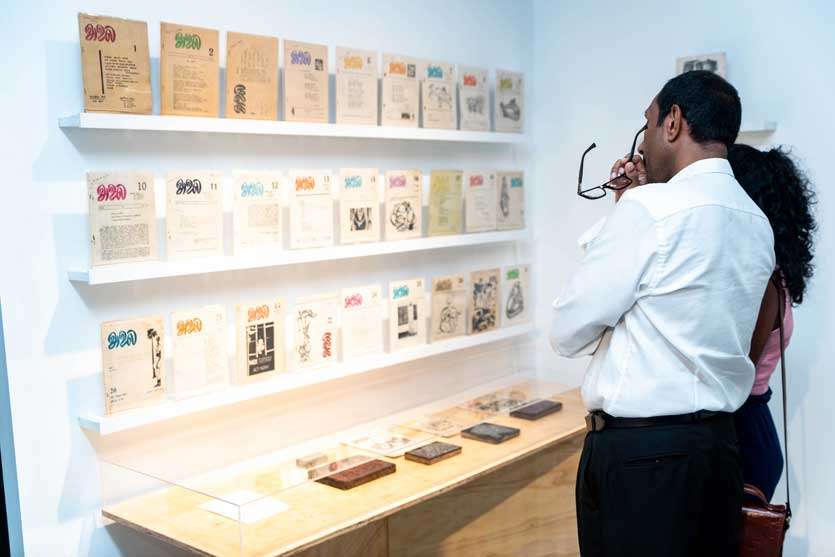 The Gallery Talks hosted by artists and scholars have been well-attended. Here, audiences take in different viewpoints and share perspectives, deepening the conversation surrounding the art featured in the exhibition. Each event is facilitated by translators as per the Museum's efforts at accessibility and inclusion through its trilingual approach.
"We believe that anyone can have a meaningful experience with art and focus every experience to be one that is conversational, encouraging visitors to ask questions and bring their experiences into the work. We've found that these conversations often lead to many new ideas that evolve the discourses emerging from within the museum. We are excited for this extension because it helps us make space for these emerging discourses."
—Sandev Handy, Assistant Curator
Over the weekend, the Museum offers Exhibition Tours in Tamil on Saturday afternoons and in Sinhala on Sunday afternoons. Visitor Educators are always present within the Museum space, ready to take questions from visitors regarding the exhibition and the artworks within it, able to converse in English, Sinhala and Tamil.
On Saturday's, the Museum hosts Family Day, where workshops led by artists and professionals engage children and adults alike. Kids' Spotlight events led by Museum staff involve guided interactions with artworks that spark curiosity in young visitors.
"The Kids' Spotlights and tours introduce close looking techniques that encourage our young visitors to pay attention to materials and visual cues. It is exciting to think about a generation of children in Sri Lanka who will grow up in a culture of visiting, learning and enjoying themselves at an art museum."
—Sandev Handy, Assistant Curator
The Museum of Modern and Contemporary Art Sri Lanka is the first-of-its-kind in Sri Lanka, being a museum dedicated to the display, research, collection and conservation of modern and contemporary art for the benefit and enjoyment of the general public, schools and tourists.
The Museum is open to the public from Wednesday to Sunday from 11am to 5pm, with extended hours on Friday until 8pm. It is temporarily located on the 17th floor of the Colombo Innovation Tower, 58 Lauries Road, Colombo 04.
Check out the March public programme which is free to everyone:
Daily 12.30 pm and 3.30 pm
Exhibition Tour with curators and educators, local artists, scholars,
art writers, and students
Fridays 3.30 pm–6 pm
Spotlight Join one of our visitor educators for a conversation about
a single artwork (every 30min)
Saturdays 12.30 pm
Family Tour Family-friendly exhibition tour
Saturdays 12.30 pm–4.30 pm
Kids' Spotlight An interactive event led by one of our visitor educators (every 60min)
Saturdays 3.30 pm
Exhibition Tour in Tamil
Sundays 3.30 pm
Exhibition Tour in Sinhala
13 Friday 6.15pm
Curator's Tour with exhibition curator Sharmini Pereira
14 Saturday 11.15am
Playback Performance with Basement Playback Theatre Company
(age 8–15)
15 Sunday11.30am
Gallery Talk with Sujeewa Kumari
15 Sunday 12.30pm
Curator's Tour with exhibition curator Sharmini Pereira
20 Friday6.15pm
Gallery Talk with Praveen Tilakaratne
21 Saturday 11am
Workshop 'Compassion through Clay' with Seema Omar (age 15 and above)
22 Sunday 12.30pm
Curator's Tour with curator, education and public engagement, Ruhanie Perera
27 Friday 6.15pm
Gallery Talk 'Ganu Katha' with Kumari Kumaragamage
28 Saturday 11.15am
Workshop 'Write a Caption' with exhibition curator Sharmini Pereira (age 5–15)
29 Sunday11.30am
Gallery Talk with T. P. G. Amarajeewa
29 Sunday12.30pm
Curator's Tour with exhibition curator Sharmini Pereira