Today I speak to two very talented artists who are going to give you another reason why you need to drive down to Galle. Let me introduce Paintography- combining art and paint into one.
A painting is always the result of an Artist's dream. For the first time in Sri Lanka, Paintography by Dillai and Dhanush is a visual treat marrying the worlds of an Artist's dream & a photographer's creative vision.

Dillai Joseph is an Artist, Singer, Creative Director, Mum-of-two, and co-founder of creative think tank 'the next big think'. She was part of the 2017 cinnamon Colomboscope (www.colomboscope.com) and other local exhibitions and is delightfully engaged preparing for her next art exhibition.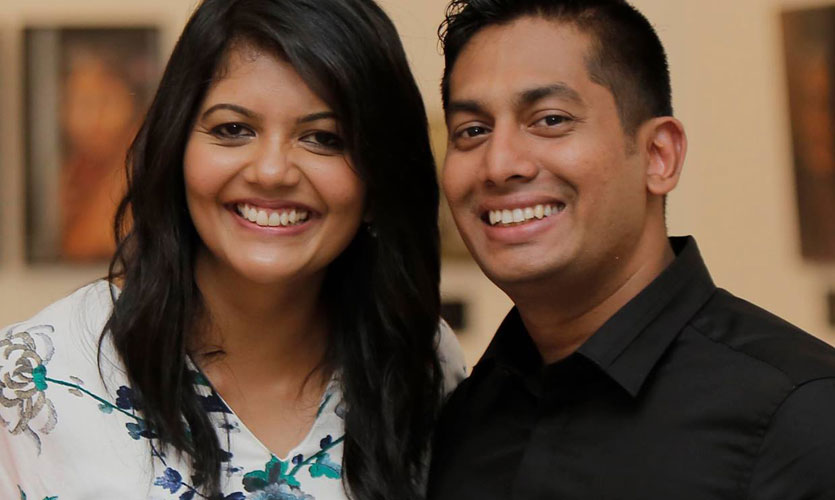 Dhanush Decosta is a renowned photographer in both art and commercial aspects is also the official photographer for FGLF. His interests vary from wildlife to Rustic subjects to Human form and constantly experiments with different techniques in photography

Paintography by Dillai and Dhanush will be exhibiting from the 24th to the 28th at The Galle Art Trail 2018. Check their Facebook page for more details https://goo.gl/94RKan

What is Paintography?
The art of combining painting and photography into one piece of work. Another form of mixed media. A painter's vibrant colors, bold brush strokes combine into a photographer's careful lighting and Depth.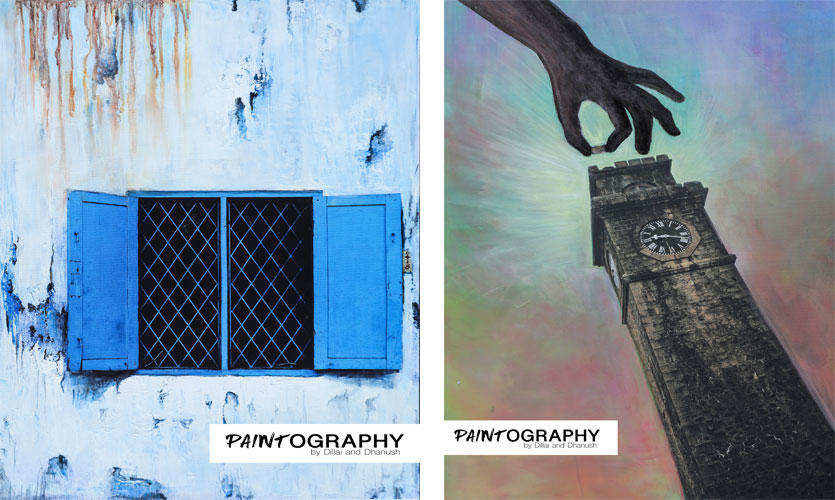 What techniques do you use?
Its base is acrylic on canvas. There is no specific technique. The main focus is on how we both bring our strengths together to create something unique. It's not that the piece is 50% percent painting and 50% photography. It doesn't work that way. Its all about how you evoke feeling in that piece and which medium is used better to bring that out. Therefore it is about complimenting the mediums.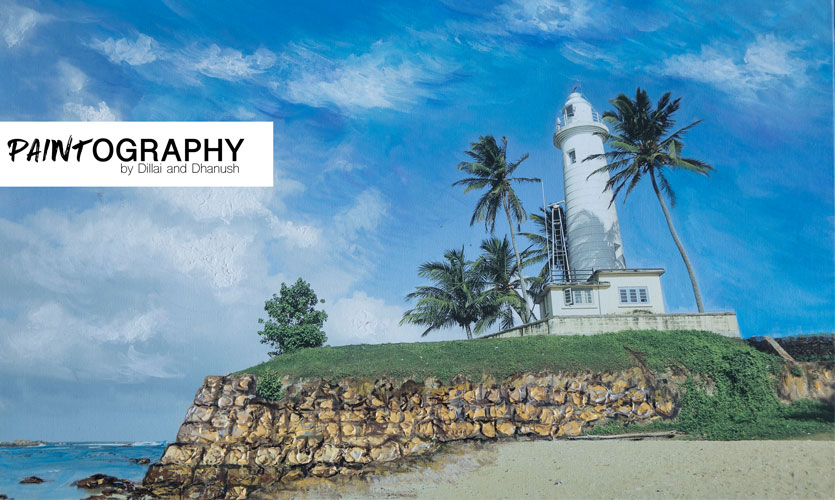 Who are the artists behind these works?
Dillai the painter and Dhanush the photographer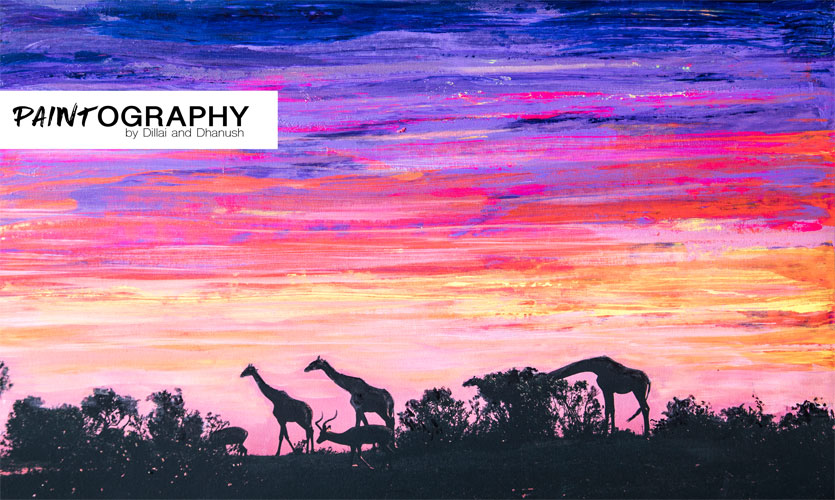 What can art lovers expect from this exhibition?
To look at whats around us in a different light. This style tries to bring out the best of both worlds.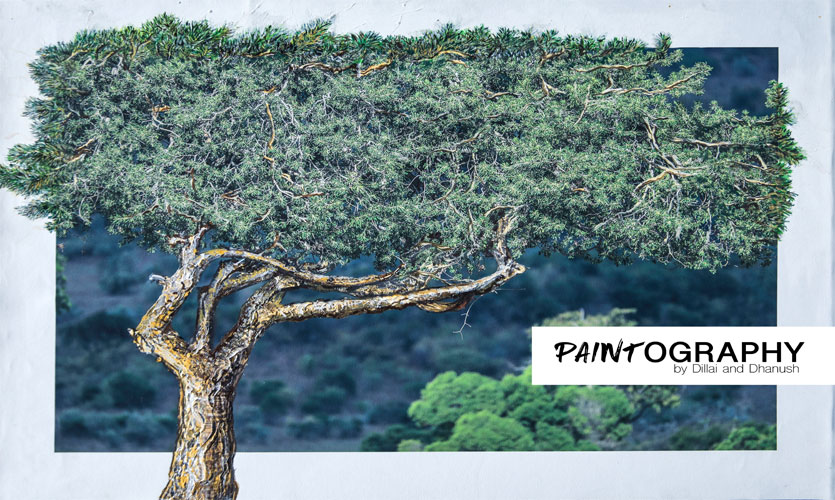 How did you'll come up with this idea?
Over a drink.
Is this the first of it's kind or has it been done before?
We are not sure of that, but the way we look at Sri Lanka and bring out the different aspects in this style may be a first.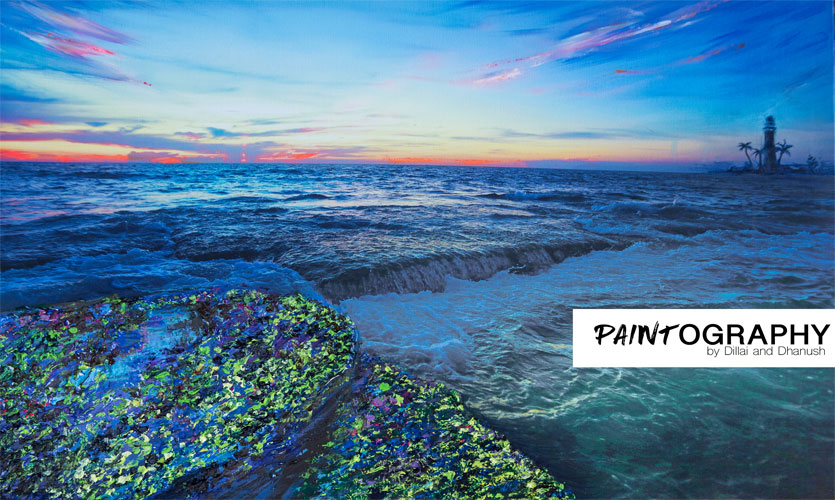 Where will the artwork be exhibited?
Galle Lit Fest - Fort Oriental Villa #3 middle street, Raux Brothers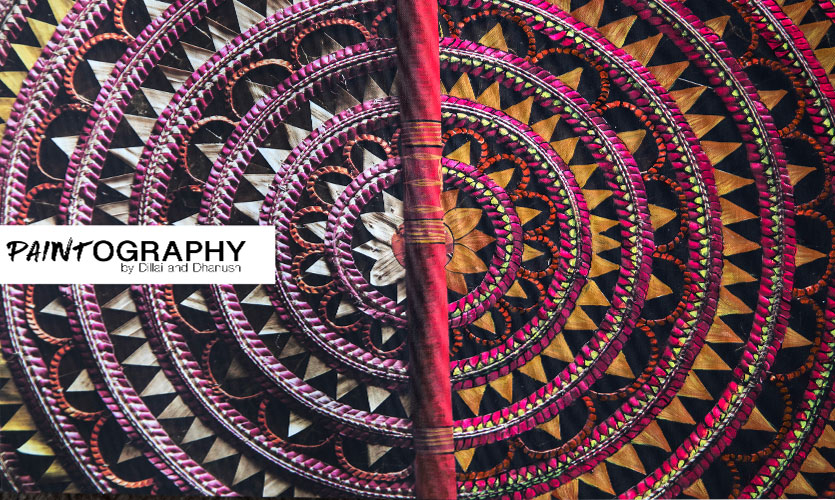 Is it up for sale?
yes.It is an exhibition and Sale