Today I have someone who is a lot to handle, but in a good way. Imran is an inspiration as he makes all his dreams come true, and believes in pushing other people in achieving it too. I will describe him as a stubborn drama queen, with a heart ever ready to help a friend, and that's a great thing to have. He is a man of many talents, and it's hard to sum it up into one, so here is a small part of his life on Buzz this week!
Full Name: Mohamed Imran Basheer
Hometown: Dehiwala
Birthday: July 24
Passions: Dance, travel, photography, swimming, art, music and poetry
Favourite Colour: Turquoise
---
How would you describe yourself?
I'm easy on myself with life, give everyone and everything the benefit of the doubt. I see life differently. I have an artistic perspective on life and I am passionate about the things I do or get myself involved in. I am challenging and a go getter. I love to travel and I'm on a mission to see the world. I love music and dance, Indian music to be precise.
Who has been your biggest support in making all your dreams a reality?
Allah.
Your passion for dancing, when did it begin and what would you say was the start?
It started when I was very young. 25 years ago, I heard the song "Hawa Hawa" by Hasan Jahangir and instantly started dancing to it all the time. I still have a video of me dressed up as Rajinikanth dancing to this song. But passion for dance began 10 years ago precisely, when I was asked to choreograph a dear friend's wedding and everyone loved the sessions and it just picked up since. No one knew me as a dancer before.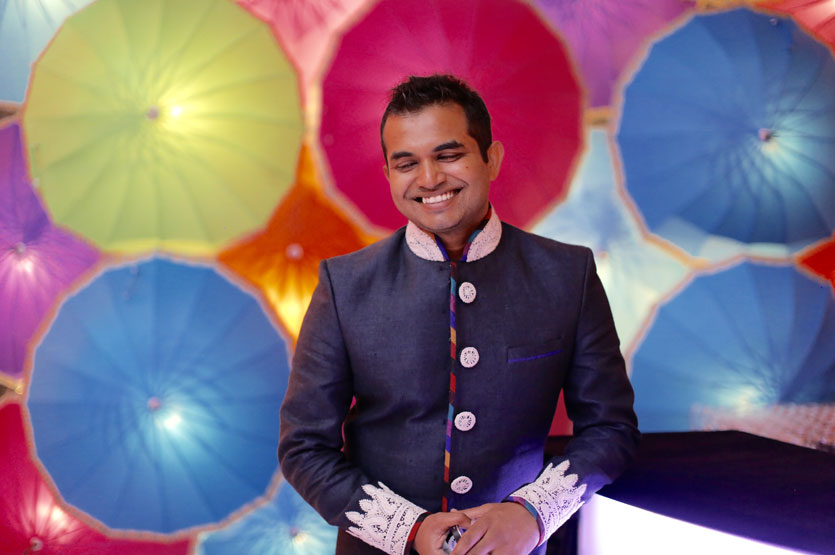 What have you planned for this year?
Travel is all that I plan every year. I've already done 9 new cities in five countries and it's still half way. I have a few more planned for the year. On the other hand, I have my coffee table book "Asian Anecdotes" and "European Euphoria" that are becoming a reality.
What was one of your most defining moments in life?
When I had choreographed the Shilpa Children's Trust fundraiser dance show, at the end when the girls thanked me, my parents got extremely emotional and were so proud of me. And another would be in July 2016, when I exhibited my photography at the Barefoot Gallery, and I turned 30 with extremely special people.
How would you describe your photography?
Artistic, and I do NOT limit myself to a genre or style. Experimental and artistic is what I'd like to call it.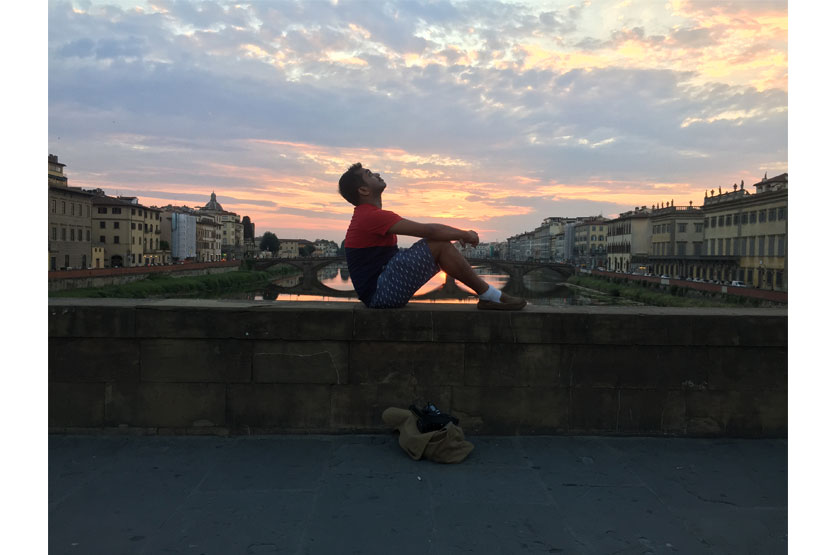 What does a perfect day look like to you?
Wake up for prayer, watch the sunrise, listen to the earth before the hustle and bustle.
In your mind, what are your 3 biggest weaknesses?
Food, gadgets and brands.
You only get 3 words to describe yourself - what are they?
Passionate. Go Getter. Artistic.
You are also a writer amongst many things you do, tell me about your book of poetry?
My poetry has been something that's got me through a lot of hardships and dark times and sometimes the outlet when I can't express my feelings. My book of poetry "Adieu To The World We Know" is a black book with white text that gives light to darkness. It's written about a phase in my life, when I was mixed between love, life and loss and at the end it says… take me for who I am!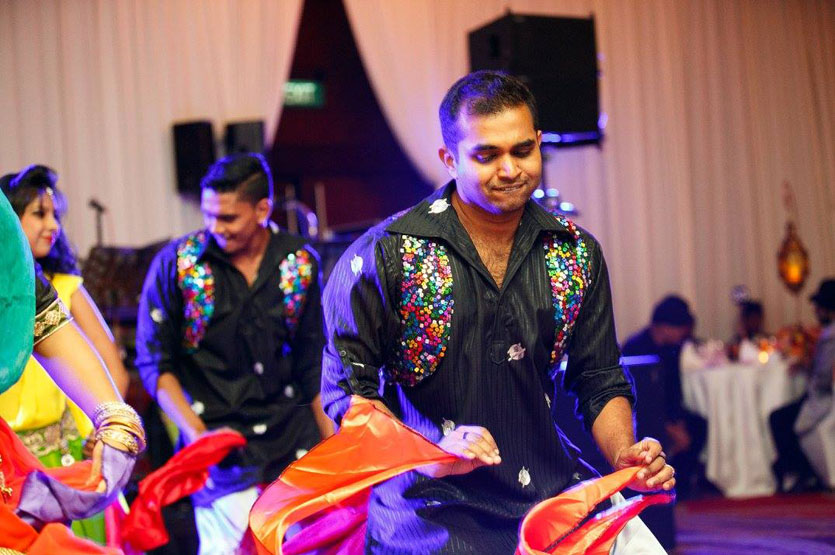 Do you consider yourself a spiritual person? How about religious?
I am both spiritual and religious. Being spiritual makes life beautiful, it attracts positivity and being religious keeps me disciplined and enlightened.
If you could have any job in the world, what would it be?
I always wanted to fly for an airline so that I could travel the world. But I wouldn't trade in what I have achieved today and couldn't be more grateful than I already am for what I am blessed with.
If you could only eat one food for the rest of your life, what would it be?
Bread! I love bread!
If you had to give me a nickname right now on the spot, what would it be?
Pandiya Sivaraja.
If you had the power to read someone's mind, whose would it be?
My cat Zoro's! Sometimes I just don't get him! And it can be frustrating!
---
On the Spot?
What are your thoughts on social media, and how it's been used in Sri Lanka?
Like many things, people have taken social media for granted. I believe in the term "LIVE AND LET LIVE", and social media in Sri Lanka is used out of context. I've mastered the art of privacy settings on Facebook so that I can select what I read and see. I love the use of social media for the main purpose of being in touch with friends and family who live far and also having a timeline to your past to look back to.
Your thoughts on the local education system? What would you say will be a good change?
University education needs to be paid for! So many people misuse free education. But I think teachers need to be paid more, as they impart on great knowledge. And if they were paid more, they'd feel more appreciated and work harder.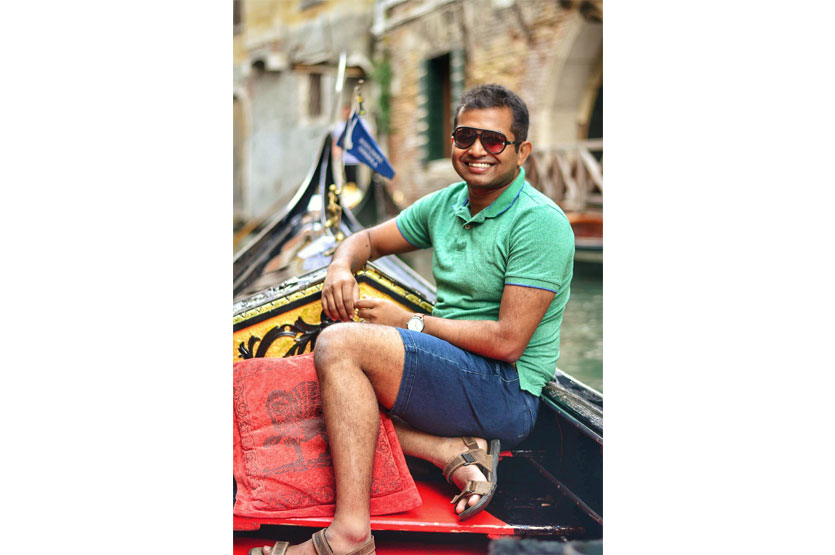 What would you say is an everyday battle in your life?
Waking up and getting to bed! Serious issues!
A local dance troupe which has impressed you?
My team, "ImzyS Dance Crew" - when I haven't danced with them!
Why do you go as MB Imran?
I like to be identified and known for who I am, what I do, and have achieved in life. I do not want to take a surname to be known as someone's child. But M.B. is my initials and surname!
---
Fun
Pick one to live in: beach, city, or country?
Country.
Has anyone ever walked in on you naked?
Plenty of times! Haha.
How do you deal with people in your life that you don't like?
Live by my motto of "Live and Let Live", I try hard not to have encounters with them but if I do, I'd smile at them and be nice!
Do you like waking up early or staying up late?
It always varies, given the days!
What are you most afraid of?
Horror movies.
What actor would play you in a movie about your life?
Sarvanan Sivakumar aka. Suriya if it's a Kollywood movie, Madhavan if it's a Bollywood movie and John Travolta if it's a Hollywood movie!