Today on the Buzz, we have a very talented Nail Artist who has been consistent in what he has done over the years and clearly made a name for himself in the Beauty Industry. Today he has found a new cosy place at Capello salon and he is making waves in what he does. So we spoke to him about what makes him who he is and how he has kept his passion alive...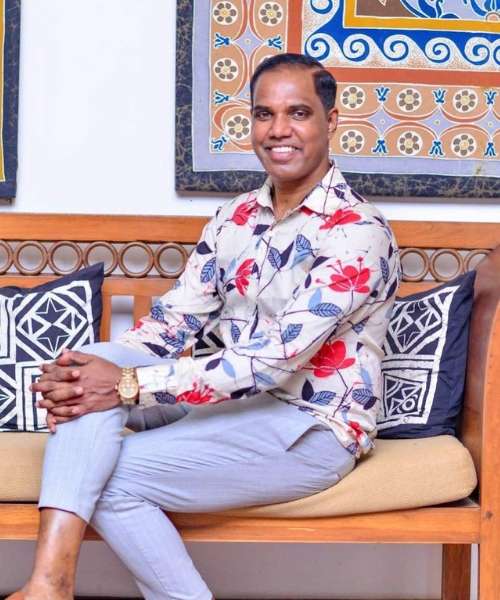 What made you take up nails as your favourite subject in the beauty industry? I have always been drawn to perfecting and experiencing new trends, colours and realized what a huge demand we have had consistently in the beauty industry for nails.
What would you say is your biggest challenge in this industry? Perhaps with the ever-growing market in the beauty industry, I would say that the biggest challenge is to constantly be updated with new trends globally, not just locally.
How do you ensure that clients are satisfied with their manicures or pedicures? First and foremost I ask them about their lifestyle, such as jobs, hobbies and gain a slight insight as to what would be more suitable as well as ask them what their preference would be and I then proceed to check the colours best suited for them in terms of skin tone, nail bed etc. Thereafter, halfway through the job, if the client looks happy and starts talking then I know they're satisfied.
How do you react to your negative/positive comments? I take negative comments constructively as much as possible to work on areas where I need to improve. I put myself at all times in the position of my clients and see where I could better myself. Having said that I think it's a crucial part of this industry to be able to receive good/bad criticism and move forward.
What do you feel local business should concentrate on during these times? I think this would be the best time to encourage their staff and themselves to be open to learning and taking new courses and be currently up to date with the trending looks internationally.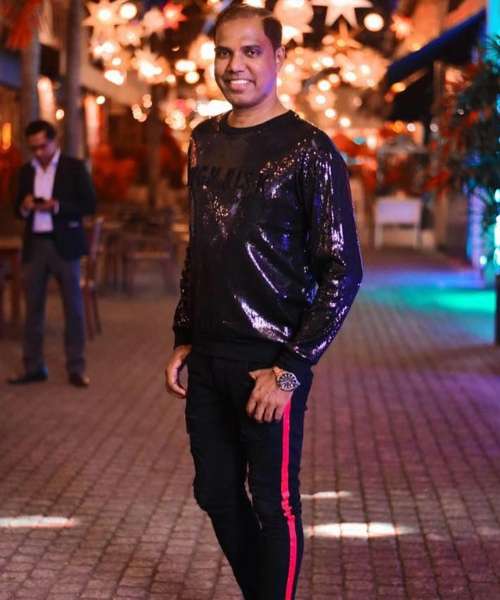 What would you say is missing in the beauty industry in LK? We have a lot of talented people I feel and what is missing is the ability to recognize such talents and give them the support to reach greater heights.
How has your family supported you in this process? My mother has been the backbone of our family and along with my siblings, they have always supported me throughout this journey.
How was school life? And what did you want to be when you were growing up? I was always very conscious and aware of beauty and fashion and from a very young age, I would also help style my friends in terms of clothing and hair etc so I always knew I would be using this talent to help people. What has been your favourite travel destination and why? I have been blessed to travel to many countries through this industry, but amongst a few of my favourite destinations would be London. I love the shopping, the food and more shopping!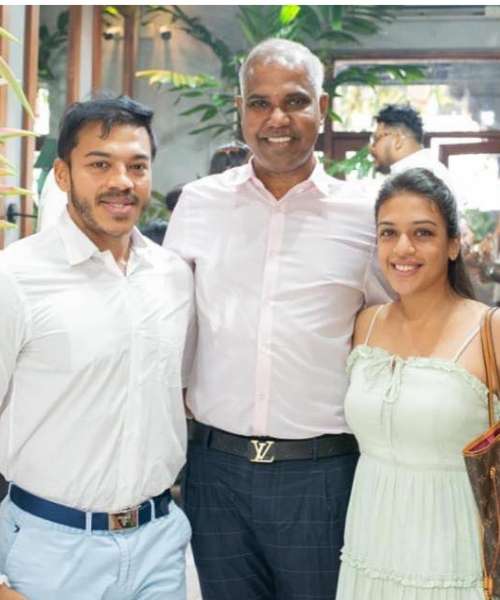 Describe your day at work? A typical day at work would be an early start and during my lunch break, I would usually watch tutorials or follow nail artists to keep up with trends.
What's your favourite style of nail art? I would say the nail dipping as I have also had a demand for it and my signature would be the ring finger with a different colour with nail dip.
What are the colours which Sri Lankan skin colour should stay away from? I would say from colours that dull your skin. There isn't a list per se as it also depends on the personality.
How important is it for men to do their nails? It is important. I understand certain gents feel awkward about it. Having said that over the years I have seen a drastic change and a lot more gents being open and quite enthusiastic about having their manicure and pedicures done.