Fashionably Danu this week features the amazing Lankan brand that's making international headlines - LOVI
Founded in 2015, LOVI is on a mission to bring the thrill of sarongs to people around the world. Designed in San Francisco and made in Sri Lanka by a group of creative collaborators, LOVI crafts a collection of luxury active-wear sarongs with a contemporary touch in a wide range of fine, light weight fabrics with bold prints and timeless understated designs.

Shooting Asanka de Mel, the CEO, is always fun! And his "get it perfect" attitude has made this brand grow to what it is today, so today I feature his CROWN and UNITY collection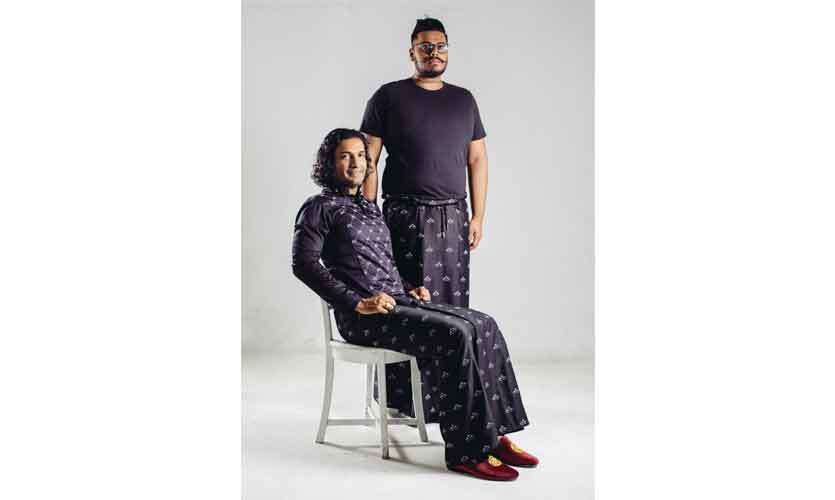 1.Tell me about your Lankan inspired collection?

The new collection names are "Crown" and "Unity"

As we are dedicated to the belief that Sri Lanka is rising to a new kind of royalty, we chose the coronal jewel – the crown of the last king of Sri Lanka, King Sri Wickrama Rajasignhe, as the centerpiece of this collection.

Unity is inspired by the main 3 colors from the Sri Lankan national flag – crimson, orange and green. We have used this palette to innovate subtle means of representing the idea of a united Sri Lanka.

2.Why did it take time to see the collection in the market?

Well, yes, agree it took a little longer to come to the market for retail. I would say it is mainly due to the fact that we had to keep innovating ways of bringing in the exact design to life. It is not as easy as putting together one piece for the runway.
Also, there is a filtering process. Not all the looks come to the market for sale, balancing out what to and what not to manufacture is a complex task.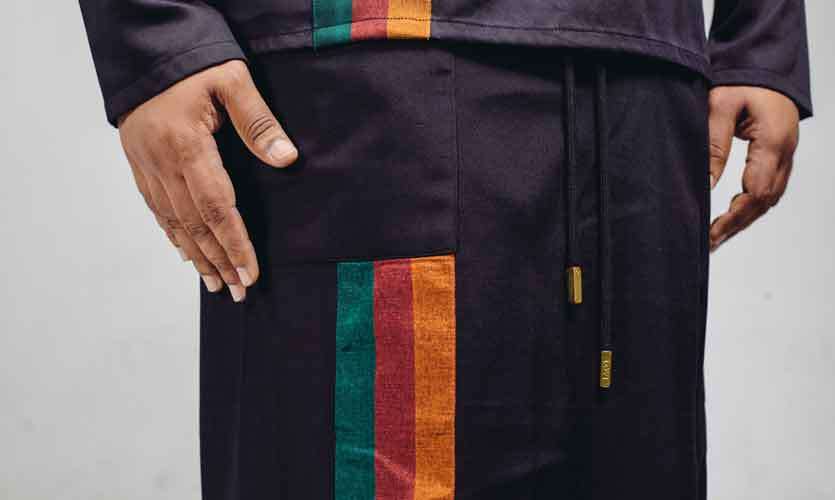 3.Tell me about CFW this year, and you had a sporty look to LOVI, how has the feed back been?

Great! Actually the feedback has been amazing, more than we expected.
This year's collection – Rise, had different angles to it. We wanted to cover many areas as possible when it comes to being "confident". Each person could define it differently, could give a different meaning to it. We want to help express it the best they could.

4.LOVI has now moved, from only sarong to shirts, now even shoes.. tell me what's next for the market?

Haha… that's a surprise! For now, let's enjoy the sarongs and shoes. But, yes, there is much more to come.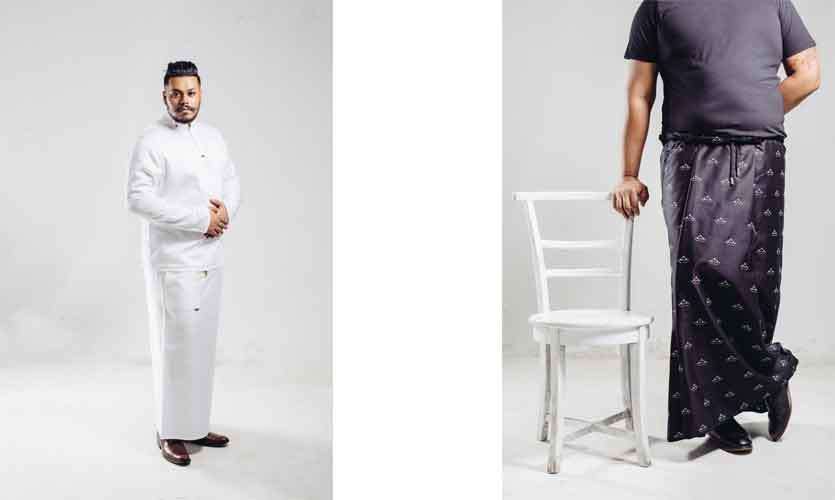 5.What would you say is missing in men's Ffshion in Sri Lanka? As a designer do you feel men in Lanka dare to dress different

Absolutely. I think the impact of western clothing is hard to get out of, but, as we work on this mission to give an identity to Sri Lankan clothing, everyone is dare to dress different.

6.Tell me about what you have dressed me in today? Inspiration, story?

You are wearing sarongs and shirts from our Crown and Unity Collections. As I said in the beginning, the inspiration is purely from the Sri Lankan kings and queens, and our national flag.
We have been able to put together a great collection for both men and women that will make you feel confident.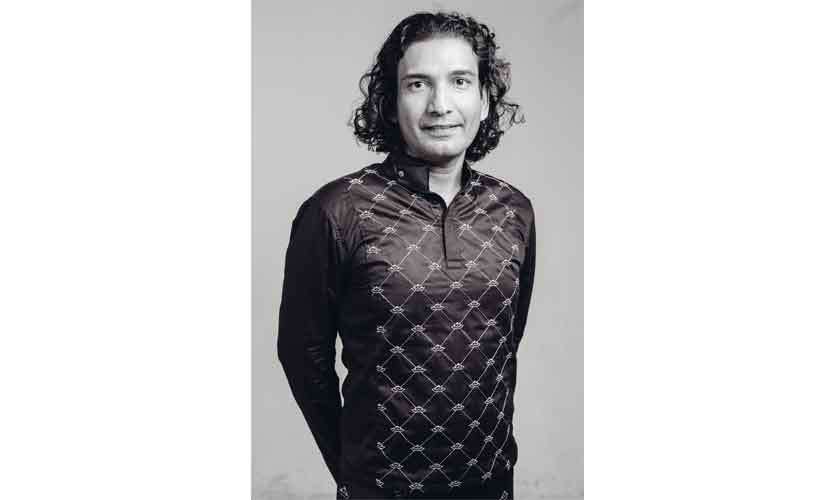 7.Where are you selling your products currently?

We have a chain of locations around Colombo, Galle, Tangalle, Hambanthota and soon in Kandy!
Aashkii, The Design Collective, Cotton Collection – Col 7 and soon to be in Kandy, Trunk – Cinnamon Grand, Urban Island, Lakpahana, Beverley Street - Rajagiriya, Amanwella, Shangri-la, The Fort Printers and Cape Weligama.

8.What's special for the Avurudhu season?

Apart from these two collections, we have introduced two new Rugby Sarongs based on Avurudu colors this time. Available for men, women and kids!

9.Who do you envision wearing creations?

The bold, the confident with an explorer lifestyle and a maverick attitude.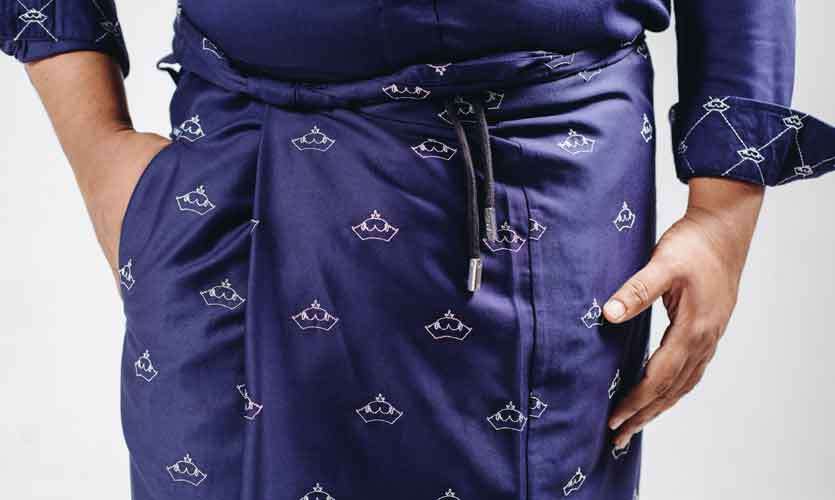 10. What's the biggest issue local designers face?

I think, over the years the situation has become better. Lot of new designers are emerging and they seek exposure in the industry.
One of the biggest issues would be lack of support from industry giants and the government for the local designers. It's good to have global brands but also need to see how take local to global.


Designer – Asanka
Photographer – you're my favorite --