Today I speak to Rhonda about her journey in the world of fashion. Here is her story...
What brought you into the beauty industry? From the time I was a little girl, I always loved make-up and the beauty industry. I would always look for new beauty/ fashion trends. On my first flight to Paris at age 18 I bought my first YSL foundation and Chanel moisturizer along with other cosmetic products and what can I say I was addicted! Since I was in love with the beauty industry I pursued courses in cosmetology hairdressing, and permanent makeup which only further intensified my passion. I was very fortunate to enter the Canadian beauty industry very early on in my career. When the opportunity presented itself to become the Cosmetic Director at The Hudson's Bay, one of the oldest institutions in Canada and the biggest Canadian department store, I jumped at it; this along with my prior experience as Cosmetic Managers at stores such as Murale and Shoppers DrugMart in Canada, I gained invaluable training and experience. I would attribute my current success to my 10+ years in the beauty industry as it created such a solid foundation and taught me the ins and outs of the cosmetic world along with providing me the opportunity to create relationships with vendors such as Estee Lauder, Lancome, Chanel, Bobby Brown, etc.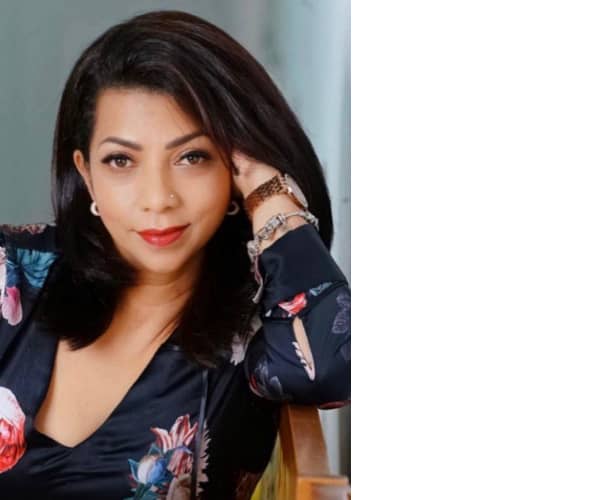 How hard was it to make an impression in Canada in the beauty industry? Unlike Sri Lanka; there wasn't much of a gap in the market in Canada when I first started, therefore I was required to think outside the box and strategize new and exciting ways to draw clients in. I think what truly set me apart from my competition was my focus on customer service/ satisfaction using high-quality products and not taking any shortcuts! I partnered with some amazing women who were also part of the beauty industry such as my good friend Katia who is now one of our international lash educators and we created great partnerships with other female entrepreneurs and broke into the market. I have been very fortunate for all the success I have received whilst embarking on such a rewarding journey, though it was a challenge initially.
What made you bring eyelash extensions to Sri Lanka? After having successfully opened my store in Canada I liked the idea of expanding my brand internationally. I had always wanted to bring lash extensions and my years of experience in the beauty industry to Sri Lanka. After giving it some thought for a while I began doing some research and realized that there was a gap in the Sri Lankan beauty industry for eyelash extensions. Following my niece's visit to Canada and seeing the opportunities in the Sri Lankan market through her eyes, I further explored this opportunity and 3 weeks later packed up my bags and embarked on a crazy and rewarding venture!
How has the feedback been? I can truly say we have been very fortunate from the inception of Matsuge. Due to the gap in the market at the time and being the pioneer in a high-quality professional luxury lash lounge we saw huge success and great reception in the Sri Lankan market. Following the success of our luxury lash lounge, we introduced permanent make-up services which again has been very successful and has seen great demand from our clientele. We have now expanded our services to permanent make-up services including Microblading, Microshading, Lipblush, Eyeliner, BB Glow, Carboxytherapy facials etc. We have also endured minor bumps along the way, however, due to the originality of our services and our priority of customer satisfaction above all I can truly say that we have created a brand that will be around for quite a while.
I would like to take this opportunity to thank all my clients for their support and loyalty as they are the ones that have made Matsuge the success it currently is, and we would be nowhere without you! We will soon be the pioneers in Sri Lanka to introduce the Hyaluron pen services for those clients who don't like needles and want to look their best with no pain.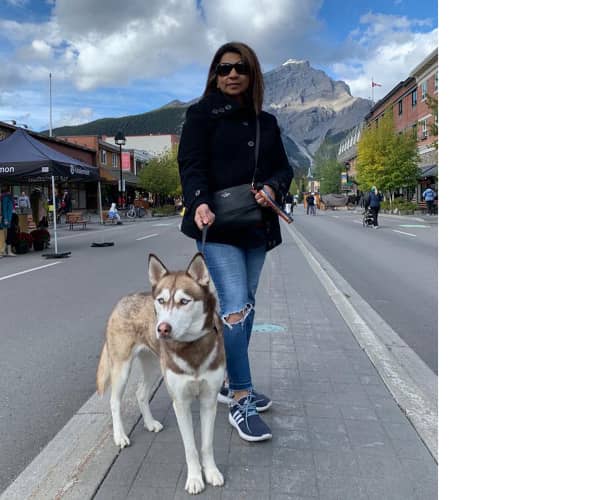 COVID sure did bring a stop to a lot of good things, how did you manage at the height of all of it? I'm not going to lie to you but when COVID initially hit I was concerned as the entire world was stopping and I had no idea what the future was going to look like. This period definitely taught me a lot but the most important lesson I learned was to keep moving forward and to expect the unexpected! I have always been a very motivated woman and I love a good challenge so I looked at COVID as just an obstacle that I needed to overcome. I used this period to learn new techniques that I could introduce following our reopening to give our clients some excitement as to what was coming once we had fully reopened.
I must also say during the lockdown period I had so many clients reach out to me mentioning how much they missed Matsuge and their services as we offered our clients a space to really be themselves and experience their true inner beauty. Our clients have told us that when they leave Matsuge they are more empowered and confident and that was what they were missing. Hearing comments such as these is what motivated me even more. I also used that time to look for a bigger studio as our services and demands had exceeded my expectations and therefore we needed more space; prior to COVID, I was just too busy to have the time to really look into moving as you know it isn't the easiest thing in Sri Lanka. Fortunately, with the help of my family and my Manager, I came across the property we are currently in, signed a lease, and used the lockdown period to renovate the property to Matsuge standards. So if I was to be honest, COVID was sort of a blessing in disguise as I got to expand our services and also move into a beautiful property. This time also gave me the opportunity to slow down and look at the future of Matsuge and where we were gonna be in the next 10 years and let me tell you I have no plans of slowing down and there are lots of new and exciting things coming up!
What would you tell clients who want a fast fix when it comes to beauty? I am a firm believer that beauty comes from within and its true inner beauty that really shines through. I also tell all my clients that there is no band-aid fix for beauty, you have to truly love yourself and carry yourself with poise and confidence to really embody your true beauty. In my opinion beauty = confidence and true satisfaction with who you are as a person, no cosmetic procedure or service can really make you feel beautiful until you are truly happy with who you are as a person.
Have you worked on people who have ended up at salons that have used bad products? Unfortunately, I have encountered multiple clients who have had terrible experiences at other salons and have come to Matsuge for correction. To be honest, the list is endless and I have many clients that come to me for permanent make-up removal/ correction because these salons have messed up the client's face and are unable to offer correctional services as they are not experienced and capable of doing so. Some of the corrections I have done are removing the overlining of lips, hyperpigmentation of the skin, correcting uneven/ asymmetrical brows, etc. This list is endless. Even when it comes to lashes we have many clients who come in for removals as they are in pain because these establishments don't have properly trained staff and don't use good products on the clients leading to no correct isolation being used when applying the lash extensions giving the client a clump of lashes stuck onto their eyelid or a bunch of lashes causing great discomfort and pain. It is unfathomable as to how many salons claim to provide these services however they don't have the proper training/ tools which are very dangerous for the client. I would recommend any future clients to check the reviews of the salon prior to their appointment and to make sure that the technicians are properly qualified and trained to perform such services to ensure you get the services you are paying for.
Would you say beauty and maintenance are only for ladies? Absolutely not! I believe everyone regardless of their gender should have some aspect of beauty and maintenance in their lives. It is important for us to maintain our bodies and fuel them with good nutrition and good products/ services to enhance our bodies. A good facial regime I would argue is one of the most important elements of our day to day lives regardless of gender as everyone wants to prevent oil secretion and maintain a balanced skin tone to avoid issues such as acne, hyperpigmentation etc. primarily men experience a higher rate of aging due to genetically producing a higher rate of collagen and elastin making their layer of the skin thicker and firmer, therefore a good routine is important for everyone to part take in. I personally believe that leaving aside 5 min every morning/ night is therapeutic in a way as you get to stop and take care of yourself and give your skin all the nutrients it deserves for a hard day's work! Primarily because we live in a tropical country cleansing, exfoliating and moisturizing are very important for good skincare!
Where would you position Sri Lanka on a global platform in the beauty industry? Currently, I believe that Sri Lanka does have a good foot in the door within the global beauty industry. I think with the rise of some amazing individuals promoting true Sri Lankan beauty and the introduction of new products and services in Sri Lanka we are building a great platform to advance to one of the leading countries in the beauty industry. Sri Lanka has so much to offer and I really do believe that in the coming years you will see a bigger presence of Sri Lanka within the beauty industry globally.
The county is at a bad economic crash, how is Canada looking at you investing in Sri Lanka? Canada has always maintained a good relationship/ close ties with Sri Lanka and this hasn't changed over the past few years. Being a Sri Lankan Canadian I maintain close ties with both nations and the true essence of being Canadian is to be friendly, and adapt to any situation while respecting everyone. I am a firm believer that regardless of economic situations Canada will always allow/ encourage its citizens to act freely and invest wherever they choose to in alignment with Canadian tax laws and tariffs.
I would also like to mention my husband, my daughter Talia who is my biggest inspiration and critique :) my family ( my Brother in law & sister ) and friends in Sri Lanka & Canada and my wonderful and Loyal staff without you all MATSUGE would not be where it is today. To all of our clients who believe in us and give us your trust, we truly value you and it is our pleasure to be of service to you