Many children around Sri Lanka start their lives at a disadvantage simply because of who they are and where they come from, and sometimes we think these are issues far away from our circle but Children in both urban and rural areas around the country are deprived of education, traumatized by violence and abuse (mental and physical) or suffer from illness mainly due to poverty, war and conflict.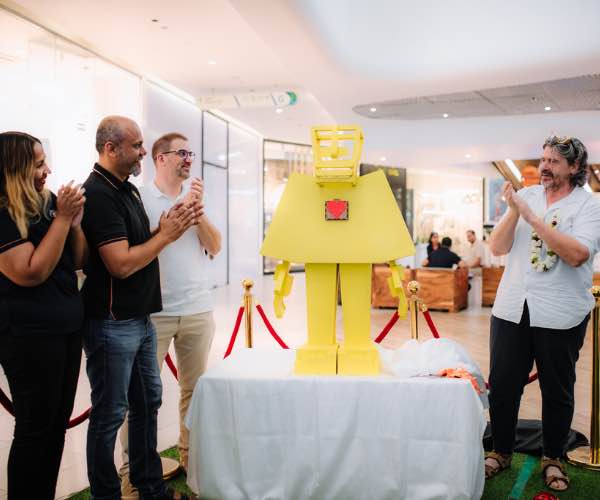 In addition to being born into such difficult situations, these children also face social stigma that prevents them from coming out of the cycle of poverty, with challenges not only from society but also from their very own families. 
This inspired the inception of Child Action Lanka (CAL).
Founder, Debbie Edirisinghe wanted to not only provide a haven for children such as these but she also wanted to shed light on the critical issues that these children go through daily and come up with solutions for them. 
In 2006 with 8 children in their care, the very 1st CAL centre was set up by renting a basement space in Kandy, Today, they have grown to 10 Child Development Centres around the country with many projects focusing on creating a better future for kids in Sri Lanka and providing protection and support for women that have fallen victim to domestic abuse.
I was recently called to give a speech on these points at the launch of Cosmogolem. for me, it was all new but the reason and the science behind it were inspiring so wanted to ask a few questions about it 
1. What is Cosmogolem?
The Cosmogolem is a huge anthropoid wooden sculpture created by Belgian artist Koen Vanmechelen. A giant, 13 feet high, it strives to be a symbol of hope and evolution throughout the world. In Sri Lanka we have launched the 4 feet version of this design to represent a child and like a child growing, we hope that this icon too will grow and be a giant of hope for children across the nation.
 
2. What made you and your team launch it in Sri Lanka? 
At the height of COVID-19, we saw an increase in issues relating to child rights and protection. As a response to this one of our partners, Ms An Begin from the University College of Leuven Limburg who made this dream a reality for children in Sri Lanka told us about this Icon which then led to conversations about how we can use this project to put the spotlight on child rights issues here in Sri Lanka and also how we could use it as a tool to educate and empower the children in Sri Lanka.
 
3. This design is from Belgium; how did they connect it to Sri Lanka?
This is an international design that has been recognized as an icon that promotes child rights. The Cosmogolem is an ongoing worldwide project and having this icon now here in Sri Lanka connects us to a larger global community that is working together to take this important message to children.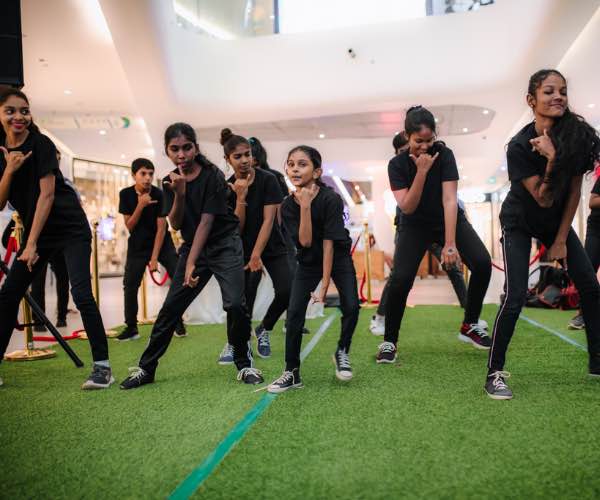 4. How does this promote child rights?
This icon is a protector for children in need. It stands to protect and empower children by helping them find their voice. This icon is used to teach children about their rights and empower them to voice their thoughts, their experience and their solutions to the problems in their community through art. The icon invites them to communicate and share their dreams by conducting awareness activities around the icon and also by using art to put down on paper what they think the world should be for children to thrive and grow up to be the best version of themselves. The cosmogolem is a tool for the free expression of a child. Children have a right to be heard and a right to participate but are sadly ignored in an adult-dominated world.
 
5. What would you say is the biggest issue children face today?
Children coming from marginalized communities are very vulnerable and their safety is always at risk. They are also mainly deprived of their right to a quality education and access to clean water and nutritious food. Any child is vulnerable to their rights being denied or compromised, no matter if they come from a privileged background or an underprivileged background there is always this risk. That is why it is important that every child knows and understands their rights and that they are given a chance to voice their concerns, and their thoughts and also to be a part of the process that creates solutions.
 
6. How can one get Cosmogolem to their school or neighbourhood?
Cosmogolem is here to bring awareness and help children understand their rights and realise their dreams. We aim to have a Cosmogolem in every province in Sri Lanka so that it can make its way to schools, Children's clubs, societies, children's programmes, village communities, and wherever there are children. If a request is made our team would be happy to bring this programme to children based on a special curriculum on child rights and protection designed to create awareness and help children realise the potential within them
 
7. How was the launch, and where is the initiative taking life?
The launch was a success. It was amazing to see the interest that children and parents had in learning about this project and taking part in the activities that we had. These activities were games designed to teach children about child rights and start conversations about it, and the arts station gave the children the chance to give their design and colour to the Cosmogolem and bring their version of it to life.
During the launch, we gave children the opportunity to give their artwork to the Cosmogolem by putting their art into the hatch in the icon. This action or the ability for children to do this action opens them up to think and gives them the courage to put down on paper what their dreams are. It was encouraging to see children get involved in this during the launch.
Our vision is to have 9 of these 4 feet Cosmogolems made so we can distribute them to the 9 provinces of Sri Lanka. The icon will be used as the centrepiece to have conversations and inspire other action to bring awareness and promote child rights among children and communities. We are starting this with Colombo, Galle and Kilinochchi and then we will continue to take this icon across the country.
8. What other countries have got  Cosmogolem?
During a period of 20 years, the Cosmogolem project has developed into a worldwide project with more than 45 Cosmogolems launched in countries from Poland to Chili, Pakistan, Mumbai, Arusha, Zimbabwe, Belgium, the Netherlands and many more.
9. What has been the biggest change and growth?
There is a larger interest seen in the communities on the topic of Child rights and protection. More spotlight is now been given to these issues and we are seeing a growth in the number of cases this is not just an indicator of the increase in issues but it is also an indicator of those now coming forward with these issues.
With this Icon we hope to create a solution that helps children to come forward and speak now before it's too late for them, their siblings and their friends.  
 
10. How can one reach out?
You can help us to take this icon across  Sri Lanka and support our Child Rights Projects by making a donation at  https://childactionlanka.charity/product/child-protection/  and find out more about us from https://www.childactionlanka.org/.
To volunteer with us and make a difference you can reach out to [email protected]