Full Name - Subodha Pilimatalawwe
Hobby- Running, collecting sneakers
Status - Married to the most beautiful woman on earth
Favourite food – Prawns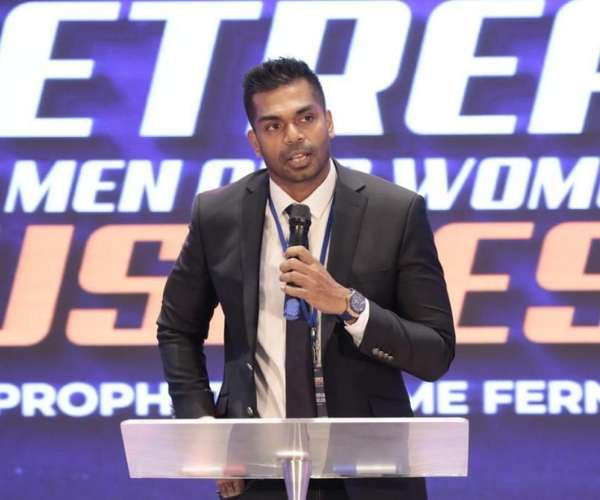 Today on the Buzz I have Subodha who is an entrepreneur, a sought after technology thought leader, academic and mentor. A past pupil of Royal College Sri Lanka, he is a member of the Chartered Institute of Marketing, a fellow of the Chartered Institute of Management and holds a Master's degree in Business Management. Subodha is the Founder CEO of Seven Media Group, the first creative digital agency in Southeast Asia expanding the footprint to the rest of the globe. He is also the President of the tech company Okiterion Pvt Ltd, as well as a Director and Chief Digital Architect of Mime360, the first Digital Amplification Agency in Bangladesh. Subodha is also currently the Faculty Head of Digital Marketing at Kingsbridge College, specialising in High-Performance Learning in Postgraduate and Professional Education. Above all of these amazing achievements I have been following his social media where he speaks positivity and the love for work Ethics, recently I also saw his book published and I wanted to get him on the Buzz to ask more.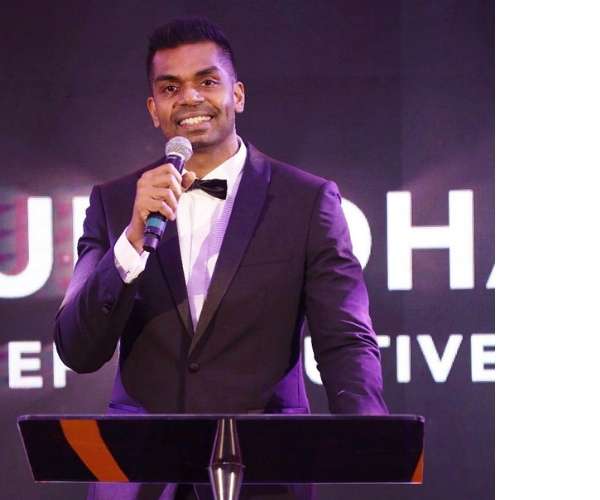 What are you currently up to? My main sphere is digital media strategy, especially digital transformation, creative digital strategy and performance marketing. What I love is the opportunity I've had to work with hundreds of brands in Sri Lanka, the Middle-East and in South East Asia strategically navigating them to the forefront of the digital frontier. And also, I'm now playing an active role in Education; I've just been appointed Head of Faculty for Digital Marketing at Kingsbridge College. Also, Seven Media Group is rapidly growing its footprint globally with 5 new territories to commence in the near future.
Tell us more about your book? Run With Runners I've recently been on a massive journey in terms of weight loss. Weight loss is something that I've always struggled with. I've gone from 135+ kilos to about 93 now. I'm not done yet but I have achieved beyond what I set out to do at first. I've tried everything from weight loss pills, Keto to hitting the gym every day but through this journey, I've learned the secret formula to weight loss. Not only that I also discovered 7 secrets business secrets from my weight loss journey. The book Run With Runners is actually not only about my weight loss, I share how my journey was, the struggles, the pitfalls and how I overcame them and also seven secrets that I learnt from my weight loss Journey which can help any business or individual succeed and achieve their greatness.
What are the new projects you're involved in and what's coming up? The latest project is Run With runners the seminar series, and the first one is titled 'New World, New You' which will happen very soon. The Run with Runners seminars will be about me sharing what I have learned and helping others achieve great things. Also, there will be practical sessions with 1-to-1 in a seminar session where we help people identify their goals and achieve them. let it be personal, weight loss, fitness, health, business, career - whatever it is. I will Coach them and help them to achieve this. Even right now, there's a host of people who are connected to me and I'm coaching them and guiding them to build their businesses, to build their startups. And also there's a bunch of people who are with me right now who I am guiding to lose weight and seeing some amazing results.
How did you find inspiration through your weight loss journey? One thing I realised was that anything is possible, even though I struggled with the weight loss journey. I realised that you've got to approach it with knowledge, the proper strategy, the right attitude and cut through all the marketing hype about weight loss pills, quick fixes, supplements, fad diets.
When you remove all that clutter and you go to the bare basics of something and you formulate a strategy based on that, the goals are much more attainable? For example, I try not to consume processed food such as processed meats and processed dairy product. My rule here is to try to consume food in the form God created it. This simple method helps me consume a lot fewer calories.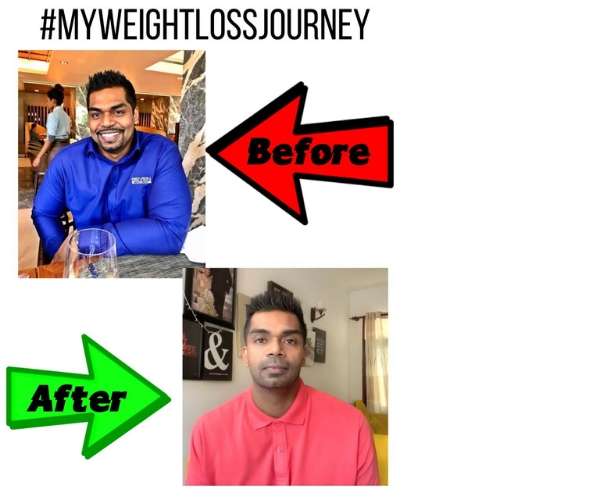 Why should someone read the book? It is for anyone who's trying to achieve anything in life. A lot of people waste a lot of time and effort trying to learn the lessons on their own, trying to figure out how to achieve something. The objective is not necessarily to figure out how to achieve something, but rather to achieve it. So, I share 7 Secrets which will help you achieve the near impossible. Plus this is a book written post-Covid about what I learnt in the new norm. It can't get any more current and relevant than this.
So how much is the book and where is it available? I have decided to make the book available for free. Just visit www.runwithrunners.come and request a copy.
What made you get into motivation? Throughout my life, I've always had many goals I wanted to achieve. I've always been a competitive person and wanted to thrive. But like most people, I too struggled to keep self-motivated. Initially, anyone can get motivated but to keep yourself motivated throughout the journey to achieve your goals is a different thing. Through my journey, I found that motivation is a free gift that helps others achieve great things in life. It is one of my passions to motivate others so they can become the best version of themselves.
Were you always good at coaching and public speaking? Not by a longshot, in my childhood, especially in a classroom setting if there was ever an opportunity for me to go in front of the class and speak, I would be on "escape the room" mode. But then during my early teens, I realised that it was such a big weakness, because even though I had a lot of thoughts in my head I would not want to speak in front of people, I was just fearful of that. So when I became a teenager I started working on this. Sometimes your gift is hidden in your greatest weakness.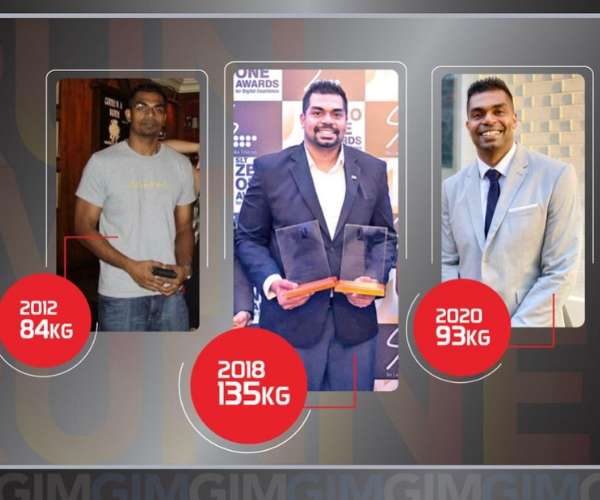 How can people get involved especially in the Run with Runners seminars? How can they book you? To participate in the seminar, simply connect with me on Instagram and register for it when it's announced in the near future. I am also interested in like-minded panellists and facilitators who have achieved success in various aspects of their personal and professional life. Whoever is interested can get in touch with me.
To get in touch with Subodha, you can visit www.runwithrunners.com and send him a message, or go to his Instagram handle which is @subodha.official and just send him a DM.