Today on the Buzz I speak to Soundarie, and I speak to her about a mission in taking our Sri Lankan talent to the World Choir Games. Recently the Sounds Academy had a concert raise funds so they can represent at the 12th Bali International Choir Festival. If you will like to contribute, you can always reach out to the academy.
Choir game culture is something that you created in Sri Lanka. And how do you feel about the Soul Sounds Academy representing in 2023? The Holy Family Convent Senior Choir under my direction was the first choir in Sri Lanka to compete internationally in 2004 at the Llangollen International Musical Eistedfodd in Wales and were placed first runners up in the Youth Choir category - this set the trend for not just us and Soul Sounds to compete at other competitions including the World Choir Games in China, Austria and tour the world - but choirs such as the Revelations, Voice Print, a few other school choirs all competed and did extremely well. Nearly 20 years later to see that we the Soul Sounds Academy Choir compete gives me much joy - because there has and always has been so much talent in Sri Lanka. I'm glad that we continue to challenge ourselves- especially in difficult circumstances - not to mention 20 years later where standards are so much higher!
You were recently made an honorary member of the world choir council. Tell me about that. I have been in the World Choir Council - which is the highest level of music experts from all over the world since 2010. Again it was the first time Sri Lanka marked presence in the council. So being acknowledged and appreciated for over 12 years of service for choral music feels good but that being said - for me music has been always about my love for music and wanting to showcase Sri Lanka to the world. The greater reward is in the many performances and the music itself.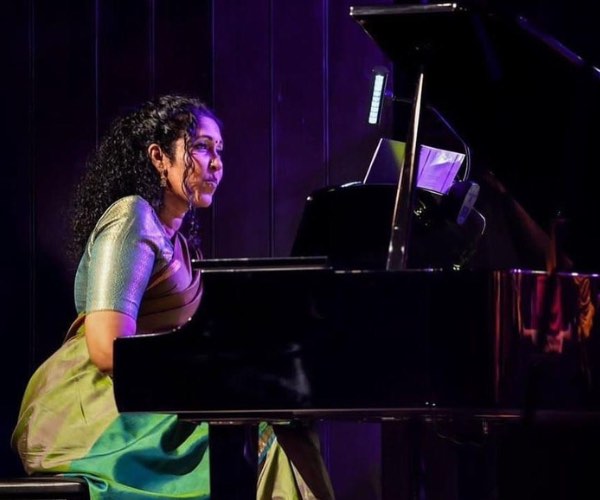 Have things changed in the past few years in making it harder to do crowd funding? Well ideally it should have changed for the better- but sadly and unfortunately for Sri Lanka it's gotten harder with the financial crisis and companies not willing to come forward with sponsorships. But that being said whilst raising funds has been hard - I am grateful to all who eventually did have faith in us and came forward to help us raise funds.
Tell me about the Soul Sounds academy choir as it's the first time you're also taking male Vocal's with you for this competition? The Soul Sounds Academy Choir is a mixed choir - so yes - males too. But they consist of the senior most students at the Academy. They've worked very hard and over the last year have focused on many performances and new repertoire. Of course they don't have the 20 year experience that the female choir Soul Sounds had - but like they did 20 years ago - I would like to call this my launch of the mixed choir. A lot to learn more to experience but it's a start. And I'm proud of all they've achieved thus far. Two solo voices 11 year old Rakitha Widyapathige and Shenuk Wijesinghe will also be entering the solo category and competing internationally at the same competition.
Tell me about the experiences judging international choirs. How can we be placed next to them? My experience judging has always been refreshing, rejuvenating because you get to hear some of the best choirs from all around the world. So it's also a learning and sharing experiences. Also judging with experts from all over the world- sharing knowledge, exchanging notes learning from different cultures - this time around especially in Korea has been truly amazing. Standards have been high - much higher than what it was 20 years ago… so we can only learn and hope Sri Lanka does well. We certainly have talent.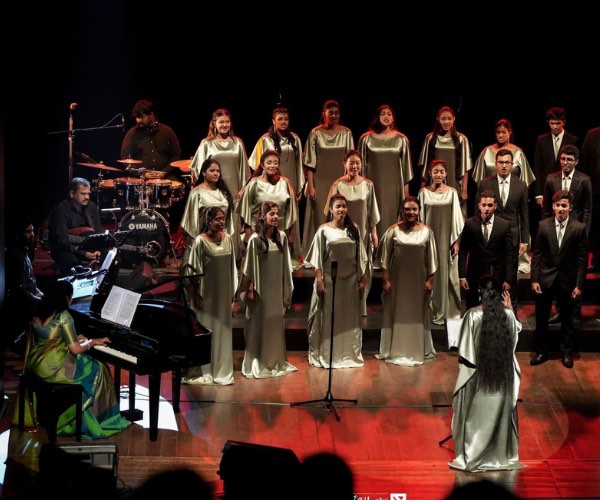 As you are representing Srilanka on the world choir games stage, where are you able to speak to the government in supporting this and have they supported in the past when you have taken Sri Lanka to the world with such competitions? Well - not sure whether now is the right time to ask the government for help to support the arts given the financial crisis. Help from the government for such projects has been very rare and I sincerely hope this changes not just to help us but all others who mihhh want to attempt to compete and bring Sri Lanka to the world stage.
Taking this quiet has been a big challenge and fundraising started sometime ago, so how close are you to the final amount and when does the choir leave? We were nearly close to our total thanks to some generous corporates and individuals who went out of their way to help - however due to an unexpected airline change - where the so called airline for no reason cancelled the flight last minute despite us making a booking well in advance - compelled us to go a day earlier and come back a day later - which meant we have to pay for another extra two days in Indonesia- hence this sudden challenge has made us yet again short of over a 1.5 million. We leave this Saturday - 22nd July.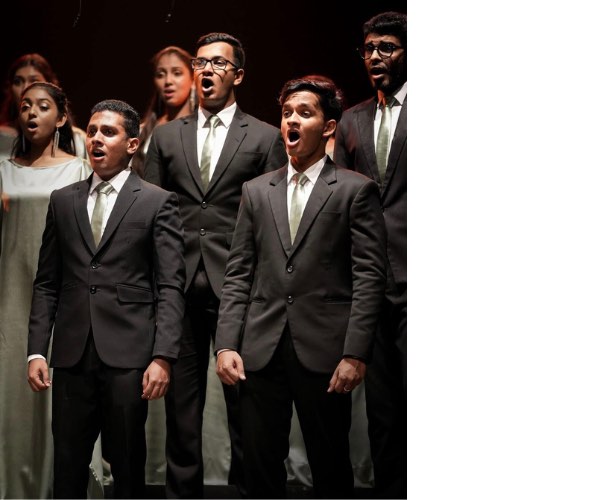 Tell me about the Soul Sounds Academy and how can one be a part of your next competition? The Soul Sounds Academy was set up in 2012 on a more professional footing whereas the academy was functioning from my home from as early as 2006. So in 2012 we formally set it up focusing not just in singing but also piano, violin, guitar, and musical theatre. We cover basics of musical knowledge for all classes and also offer training for music examinations. Our goal is to inculcate a passion to perform in all our students. Be it on stage, a show, a competition or a recording. We have many students and from amongst them we also have the newly formed Soul Sounds Children's Choir and of course the Soul Sounds Mixed choir. So I guess to belong to the Soul Sounds family all it takes is a passion to perform, love for music, commitment and hard work.