Today on the Buzz I have someone who is an inspiration in many ways - honest, real and down to earth. Sanka came into the limelight by entering a reality show, which he did not win, but his persistence and work ethic have made him a household name today. As he celebrates his 15 years, Sanka is set to light Colombo on fire with his concert Adios Alita which will celebrate love on the 10th of February at Cinnamon Lakeside. I sat down with him to chat about what makes him who he is.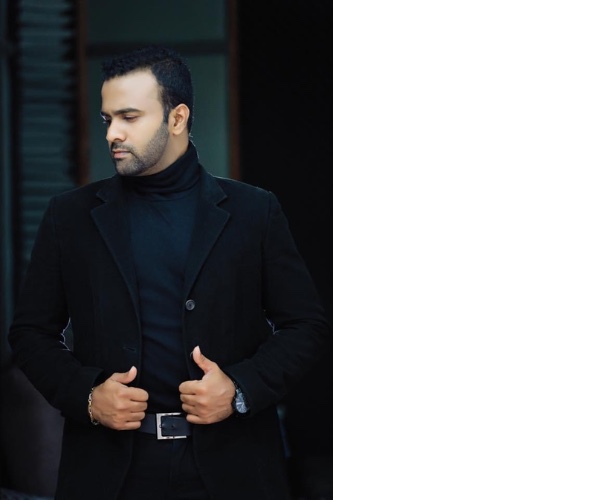 1. Your start for music was from a reality show, do you think "reality shows" still have the power to create stars?
Yes, reality shows still have the power to create stars. However, the impact and influence of these shows vary and success is not guaranteed. The music industry and the entertainment industry have changed, with many other ways for artists to gain recognition and success. Reality shows are a good opening for all newcomers, I myself also was a judge-in-voice teen. Anyways, I think there should be proper guidance and hard work to become a star.

2. 15 years in music is a long time, how has the journey been?
Those are very beautiful 15 years with tons of memories. I feel very proud of the place I have in the industry today. For all these past 15 years, I have learned a lot and there is a lot to be learned. I have never missed a single opportunity so far. That hard work has paid off. It is the reason why I am here today.

3. Who has been your biggest inspiration in music?
I would say "Me". I am the biggest inspiration in my life. I know who I am and the potential and scope I have. I believe in myself in each and every step I take. And there are a lot of people who encourage me till today. I like to make this a chance to thank them.

4. Who would you like to collaborate with for your next song?
I'm doing a collaboration with Mr Udith Narayan in the near future, in February actually and I would love to do a collaboration with Enrique Iglesias if I get a chance. His expression, the way he captures the audience, his voice, and his movements are the best. In my upcoming concert, I'll be featuring Umaria, BnS, and Chrithal Somapala and backed by the Ants band.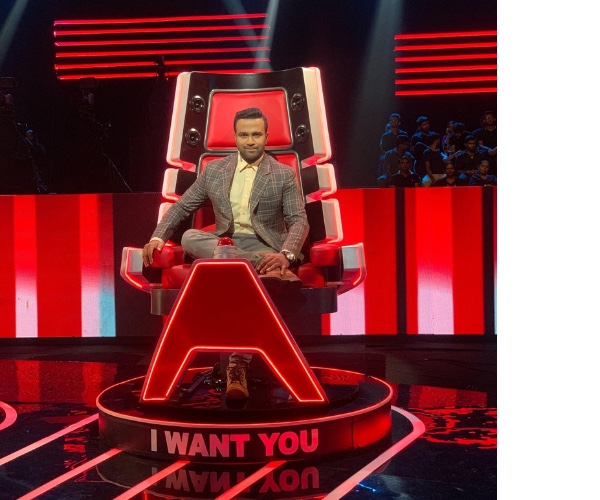 5. Your journey to where you are today was a tough one, what has life tough you?
A lot I would say. When I look back, the one thing I learned was ýou should have money in order to do most of everything. So money matters. Earn, create the background you are willing to have, then call yourself a 'stable one'. Make yourself a 'powerful brand'. Once Shah Rukh Khan has told "'Don'tbecome a philosopher before you become rich!'.

6. Tell me about the new album you are launching?
It is an EP album with 4 songs. With love, I am giving a gift to my fans for being with me for all these 15 years. The album will be launched on the 10th itself.

7. Your concert Adios Alita is being held at Cinnamon Lakeside. Give me some more info on this.
We have come together to showcase the biggest Valentine's concert with some heart-filling melodies that make your heart overflow with love and to celebrate music as well as the launch of my latest music album while celebrating the mesmerizing 15 years of music.

8. Adios Alita is a very different name for a show, what was the thinking and what does it stand for?
Tharaka Ravinatha, one of my best friends wrote this song, Adios Alita, which says "goodbye Alita". The rest was done by Priyan Perera the great guitarist. Since this is a catchy and new name, we thought it would be nice if we use it as the concert name as well.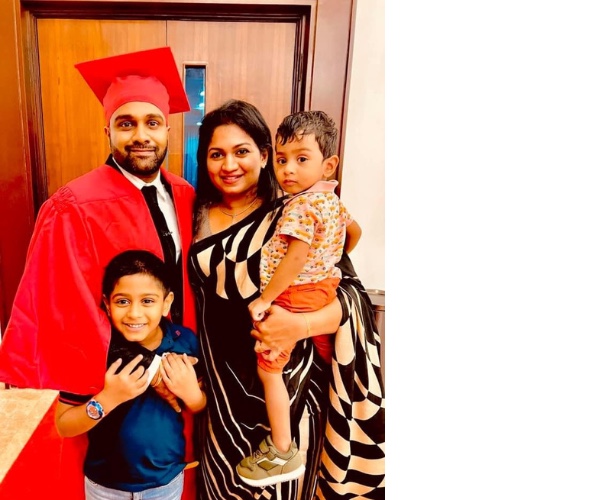 9. Do you believe that languages don't matter in music, and what would you tell the audience to come experience on the day of the show?
The whole purpose is to give a message to my audience "Fall in love" and create a purpose for everyone to fall in love. . In my song "රිදෙන නොරිදෙන" it says "ආදර සැලැසුම් සිහින නොවෙයි කිසිදා". This is the month of love, so let's make the change. For that, I warmly welcome each and every one of you to be a part of this on the 10th.

10. Where can one buy tickets?
You can buy the tickets from My tickets and from the premises. If there is any inquiry, please reach out to 076 2525 254