Today on the Buzz I sat down to chat with Kamal Munasinghe who brings 25+ years of experience in the hotel industry at a time when the country needs it the most. His experience both locally and internationally is definitely going to be an added benefit as we understand how to battle the new normal and how as an island paradise we are going to bring back the buzzing tourism. It's definitely going to be a challenging 2021. Today I sat down to speak to him about everything that inspires him and what he has planned to bring back the Spark. Read all that this well-dressed gentleman with a great personality had to say.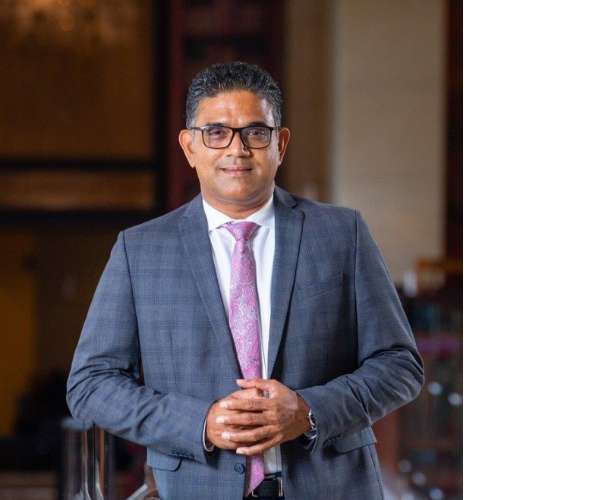 What brought you into the hotel industry? It was a coincidence as I did not know which path to take at the end of my high school studies. Due to the unrest in the country at the end of the 80s, I was guided to go overseas for studies by my father and I decided to go to Switzerland and study hotel management. Since I was a child, I loved the association with people and I've always been a very hospitable person which is a quality I believe I inherited from my mother. From my childhood, I remember watching my mother entertain friends and family at home very frequently and I was always a part of it, as I loved the good food, company and fun associated with those warm gatherings.
You have taken up this challenging role during a crucial time globally. how do you hope to overcome this challenging bar set in front of you? Challenges also pose opportunities and I believe I was destined to be in Sri Lanka at this time, as I managed to seize a fantastic opportunity to work with Cinnamon Hotels & Resorts. My immediate goal at this point in time is to maintain the momentum and take care of my team members so that they can, in turn, take care of our guests. I am utilising the current downtime to focus on building on and enhancing our product and service offerings, along with developing our team of professionals to deliver inspiring moments to our guests throughout their journey at Cinnamon Hotels & Resorts. The health & safety aspect of our industry is an utmost priority for us and as a leading hospitality brand, it is our duty to ensure that we take every measure to guarantee it.
Your thoughts about opening the airport and welcoming tourists? In general, this is a good move for the industry. The hospitality industry was deeply affected even before the pandemic, due to the Easter bombings and the livelihood of approximately 3 million people depends on this industry. By opening the airport, we are taking a leap of faith and a stride towards reviving the industry, and with the arrival of tourists even in smaller numbers, this will still help to make an impact towards improving the economy. It will also provide an opportunity for the industry to be better geared to handle tourists under the current situation, act vigilantly and ensure that health and safety are given the highest priority throughout the stay of a tourist so that more hotels and accommodation establishments can follow suit and be able to open and cater for future tourists that arrive. Following established guidelines and protocols to operate hotels and other related services is crucial for the success of the tourism initiative that is currently underway, which all stakeholders have to respect and comply with diligently.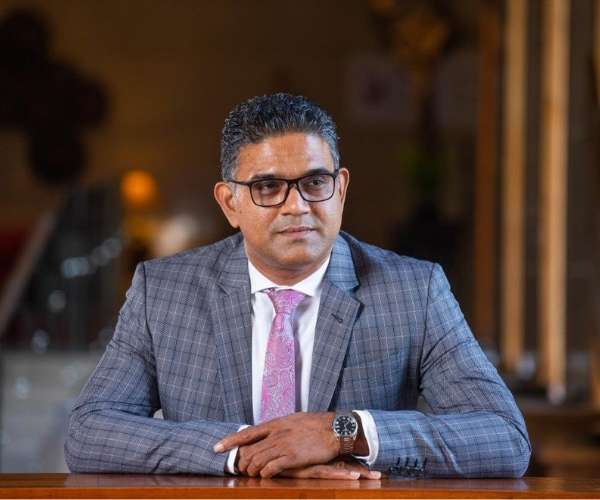 What has been your biggest inspiration in life? Perseverance inspires me the most. Life throws curveballs at you often, and everyone has their own struggles that bring them down and cause disappointment. But when people decide that it won't stop them, and they make sure that they pick themselves up and move forward with absolute determination and conviction to achieve their dreams and goals, there is no greater victory.
What is the most rewarding thing in being a part of hospitality? Being with people from all walks of life is the most rewarding thing for me. The constant engagement with team members, guests, owners and customers gives me the joy to stay in the industry and continues to give me purpose.
Do you think there is more space for new hotels in Colombo? Colombo is underrated! The diversity from our culture to our culinary experiences that Colombo has to offer and the historically valuable sites in Colombo makes it one of the best cities in Asia to visit without a doubt. Colombo has been voted as the "must -photograph" travel destination in the year 2019 by The Sun, UK. We have a great opportunity to promote Colombo in a more systematic manner and I believe there is definitely more space for new hotels in Colombo to emerge, also considering the potential to promote Colombo as a destination for MICE, tour groups and individual travellers.
If you got a chance to promote Sri Lanka in one sentence what would it be? More than just sun, sea and sand OR wellness; wellbeing and mindfulness.
Tell me about your school life and home-front? I was born to a businessman and a housewife and spent most of my time as a child in my hometown, Matugama until I came to Colombo for my higher studies to Nalanda College Colombo. I was very active in sports during my school days and represented my college in soccer, athletics and badminton, winning all-Island championships. I am a proud father of an 8-year old son.
What are your thoughts about foreign entertainers performing in hotels with long contracts? I believe we already have very talented local artists to cater to the needs of Sri Lanka's entertainment industry as a whole. Having said that, I do not see any harm in adding more vibrancy to our hotels, by enabling performances by foreign artists as well.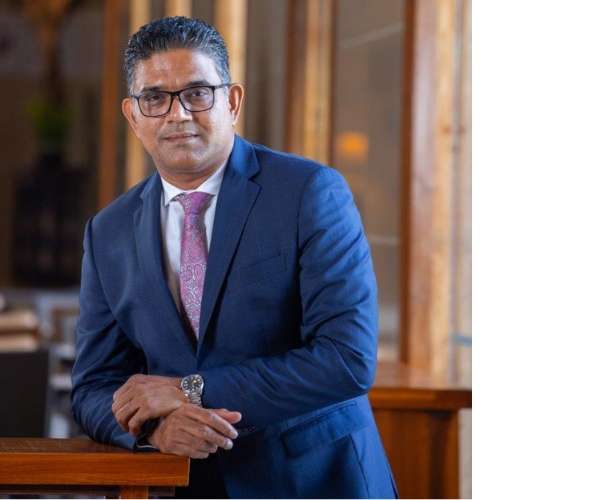 If not for any hotel from the Cinnamon chain what would be your favourite hotel to dine in? This is a tough one to answer, especially when I have the choice of almost 20 best in class restaurants to choose from between the two Cinnamon hotels I manage in Colombo. However, if I have to pick one, I would pick Shang Place at Shangri-La as it offers breathtaking views of the Indian Ocean with a very elegant set-up complemented with a high-quality culinary experience.