Today on the Buzz I feature the VOICE Sri Lanka winner Harith Wijeratne, who has made headlines for his singing and for his amazing presence on stage. He is not only about a good voice, but he is also a doctor in the making, and sometimes, it baffles me to know how he managed both to win a title and balance his studies - I must say he has done it well! I speak to Harith about his new single that's out - Pudasuna - and its making. Watch, support, and share.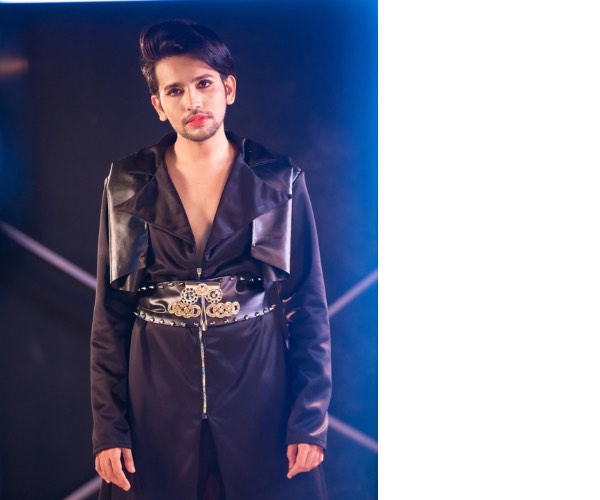 How has life changed after voice? I get approached by all sorts of people who have so much love in their hearts for music and for me as a musician. One of my fans burst into tears when they saw me. That was unforgettable.
How would you balance being a doctor and a singer? I'm not a doctor yet but lemme tell you… it ain't easy. I just try to focus on one task at a time and I'm getting better at it day by day. I got a good result in my end-of-fourth-year exam and I'm hoping to do my final exams.
Tell me about your new song. My debut Sinhala original song "Pudasuna" tries to convey the message that love is pure no matter who it is between.
You have openly shown an LGBTQ side to the song why, and what was your inspiration? My own experiences with the LGBTQ+ community as well as other queer artists from Sri Lanka and elsewhere who are doing such a great job in terms of self-expression and self-discovery
To make this your 1st song, was there a fear, or was it support? A good mix of fear and support. It made me rethink and rearrange certain aspects of the production. I think that sweet balance of fear and support helped me come up with the best possible version of the song
What would you tell the youth in Sri Lanka? To love everyone and accept everyone with open arms and a warm heart. If someone's not intentionally harming you or themselves in the process of an act, let them live their life to the fullest
What plans for the future? I'm hoping to expand my discography in both Sinhala and English languages. Hopefully soon… I'm getting quite old now.
The music video is very interesting and new. How was it to shoot it? We had a lot of fun shooting it. I should especially thank Malki Wijemanna from M entertainment for helping me put my vision to life. She wrote the lyrics and handled most of the video production as well. A truly talented girl. Charuka Dushyantha was the video director who did a fantastic job with the editing as well. Also, Gayan Srimal Dance Troupe and my mentor Umara Sinhawansa and my friend Sachin Kolambathathri should be thanked for their kind-hearted support.
If you could collaborate with an artist, who would you for your next song? I would collaborate with myself cause I don't want someone else to steal my spotlight :)