Today on the Buzz I feature a kind man, Eric Suriyasena, better known as Uncle Eric, the man who has contributed so much to Sri lanka in terms of fashion and tourism, having established himself as a pioneering artist of the country. He has dressed generations with his creativity
Last week more than 800 people gathered to celebrate a total of 105 years in both industries. Despite his education in the field of finance, he remained inclined towards his artistic love, and we are all happy he did so as today he enjoys his busy life with kids and grand children and being the simple man whom everyone loves. He speaks about his life, art and everything in between on the Buzz today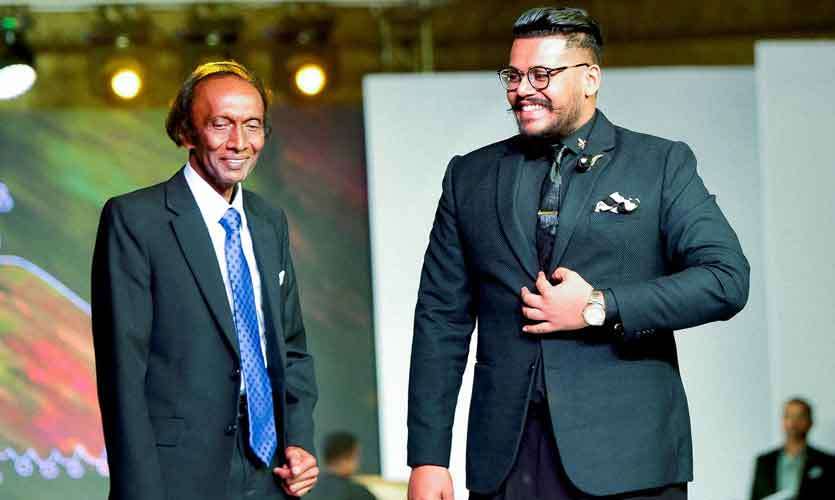 Full Name – Eric Suriyasena
Hometown - Marawila, Sri Lanka
Status - Married
Birthday - June 18
Passions - Batik, Art, Travel
Favourite Colour – Blue
What made you get into designing?
After my schooldays at St. Benedict's College and St. Sebastian's College, I attended the School of Fine Arts in Sri Lanka and then in London. The foray into batik was 'sort of accidental'. My love of travel landed me in Southeast Asia, or more specifically, Indonesia and Malaysia. The visit proved to be a literal eye-opener for me and I was entranced by the intricate workings behind the creation of batik. I started to create batiks to send to my pen pal friends all around the world; and the interest showed by my friends toward the beautiful designs led me to further study the art of batik in Indonesia and Malaysia.
You have been in tourism for so long, what has been the biggest change?
My interest in tourism and the hotel trade led me to invest in Sunflower Beach Hotel (one of the 1st class star hotels in Negombo) and along with my friends and cousins we invested in Goldi Sands Hotel in Negombo. And later went on to build Suriya Resort with my sons(Nilan, Ninesh and Niransha). The hotel is a combination of my love of nature and art.

Who has been your biggest support in your life in making this a reality?
My wife, Leonie.

You celebrated 50 years and 55 years, how was the experience?
Very fulfilling.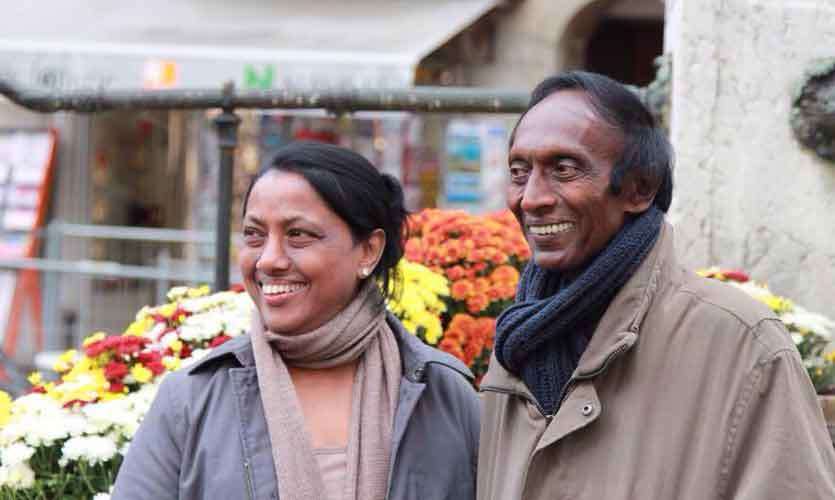 What has been your favourite travel destination and why?
Sweden, because of the wonderful people. But, I love Sri Lanka, there's nothing like home.

How do you keep up with the trends with batik?
I'm an artist...I usually do what inspires me. I'd like to think of myself as a trendsetter...rather than someone who follows a trend...I do what I love...and if people are inspired by that...I'm happy.

Are you working on any current projects?
My family and I are currently working on developing the Chilaw Cancer Care Foundation. It's for people who are in our area...so they don't have to travel very far to Colombo to get treatment.

How do you handle stress and pressure?
I feel I'm at my best under pressure...my creative side really comes out.

What's the most interesting thing about you that one wouldn't learn from your resume alone?
I love the nature of Art and like to teach the youngsters more about the Batik Industry, so that they can carry on this Industry in the future.
What's the best / worst part of doing what you do?
Best part - Being an Artist and I like to learn more and more about the new techniques and designs and setting a good example to the youngsters.
- Worst Part – to face different challenges with the changes in Sri Lanka and the World and to overcome so many obstacles.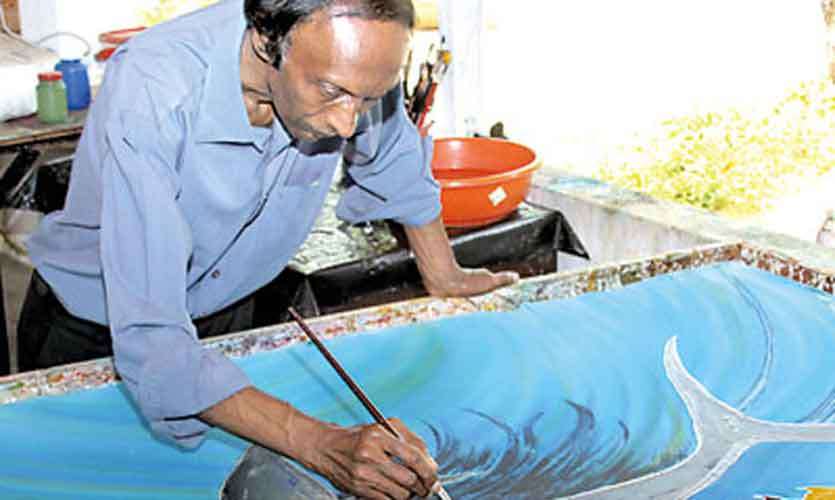 What do you hope for Sri Lanka?
To becomes a thriving tourist destination but still keep the authenticity and beauty of the country. We have everything...we just have to develop our industries in a special way.


In the Spot?
What advice would you give our politicians?
-Think about what your nation needs.... Because if you develop a nation...you will prosper..as well as your people.
What do you feel about tourism in Sri Lanka?
-I think Sri Lankan tourism needs a lot of development....Because we have so much natural beauty to offer...
Is it quality or quantity for you? Explain?
-Always quality...I would rather have one GREAT thing...rather than several OK things...

What do you say is the biggest issue that the youth face today in Sri Lanka?
-The fact they feel they need to leave the country to develop or earn money. I think we have a mass exit of really talented and intelligent people...but if we could have those individuals help with the developers of this nation...I think we could do wonders.

President or PM? Who would you replace in SL ASAP and why?
-I like if someone can do something for the betterment of this country.

Fun
What do you think would be the hardest thing for you to give up on?
- I have nothing to give up. I love art and until my last day I will try my best to improve it more and more. So there is nothing that I could give up.
What makes you bored?
- I never get bored, as I am always occupied by doing something. When a batik is made, I make sure that it is complete and see that it is perfect.
- You may have seen in my show that all designer wear were different and with different colour combinations.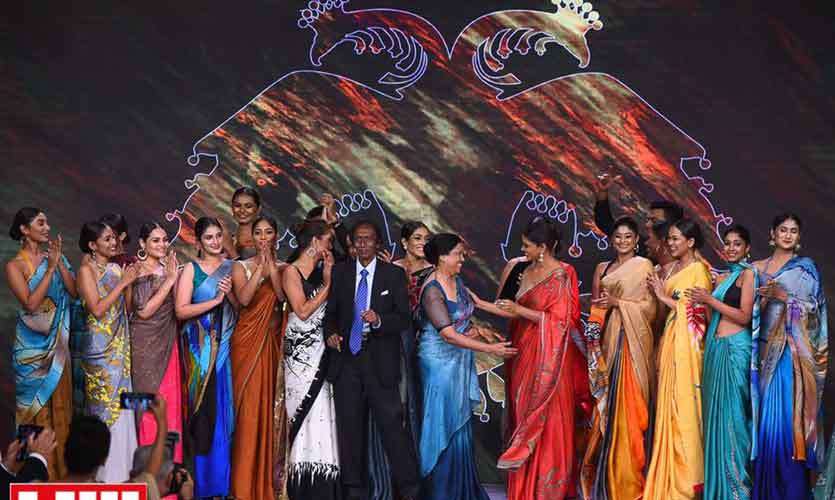 Which is your favourite four-legged creature and why?
I love all breeds of dogs, I never hurt them as I love all kinds of animals, specially dogs.. I am a lover of animals.
Something or someone you miss the most from childhood?
Mainly I miss my parents. I will never forget them. I love them and I know that they are blessing me and my family always.
Are you usually late, early or right on time?
I am always on time. I never get late and that is the reason I have achieved so much. I have learned to be punctual, when I was studying under Mr. Nihal Fernando, as he always made sure that we were punctual at all times.