This week I speak to the cast and the directors of the play 'Asymmetry' which will be staged from 11 to 13 May at Park Street Mews.
It's a Silent Hands Production and is directed by Jehan and Neidra. I got a chance to catch up with them on what this production is all about and here's what they had to say.

1. Tell me about the new production done by Silent Hands?
"Asymmetry' is a modern play about three very modern couples. Each of the couples has a need and is trying to get this met from their respective partner. The relationships are dysfunctional and the characters are flawed. Some will succeed; some will fail. A slice of life – people vastly different from themselves trying to make sense of themselves, the relationship and the world.

2. What's the story all about?
Six lives. One night. 'Asymmetry' chronicles the halting first steps of three fledgling relationships, as six damaged people fumble for intimacy and balance.
Sandy and Miguel struggle to recover what, long ago, might have become something beautiful; Julius and Priscilla reach out to each other, frantically seeking a way through the protective walls they've built around themselves; Maggie and Cody share an affliction, but fight against their very different views of life. Each of these broken relationships comes to a head in one night, in the same physical space, each couple unaware of the others even as their stories intertwine.

3. What type of plays do you guys look out for? And what made you choose this?
Silent Hands as a production company has done quite a few comedies over the years. The branch 'Silent Hands Creative Circle' looks to produce more edgy modern plays that deal with real life, dysfunction and personal relationships. Previous productions include: "Sherlock Holmes Secret Life' & "Blood Money".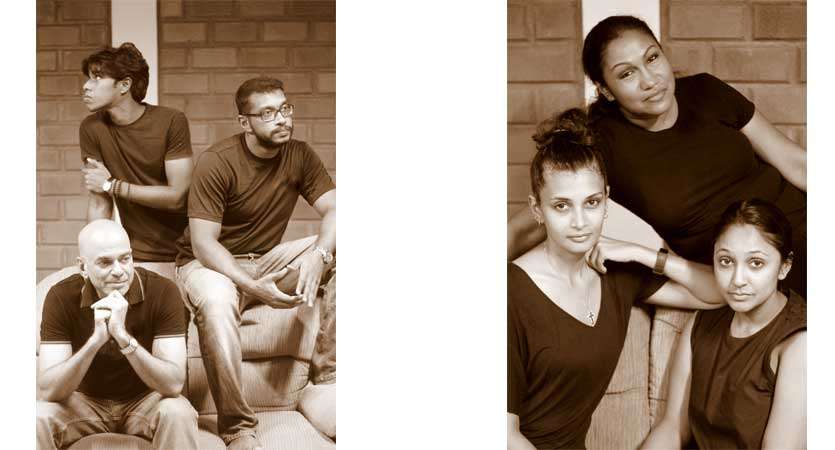 4. I was told you guys are working on another production and when is that?
Under Silent Hands, we hope to do 'Move Over Mrs. Markham' – a comedy
This hopes to go on the boards 30 – 31 Aug and 01 September 2018.

5. About the cast - what made you pick the 6 actors?
We needed diversity and we needed experience. It had to be these - Adam, Michelle, Shanaka, Celina, Devinda – each brings a unique style and atmosphere to the play.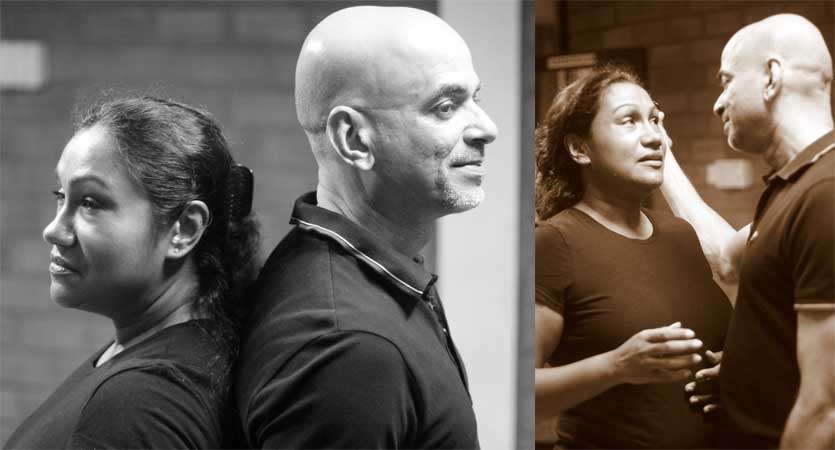 6. Your last production 'Joseph' had a massive cast; how has it been working with a cast of 6?
Equally challenging - when even the six can't meet on the one day for practices!!! No, but seriously – the intimacy of a small cast is very enticing and attractive to the director. The explorations of the relationships, when we discuss anything is amazing. Could write a book on the insights that come up.

7. What's next for Silent Hands?
Well, "Move Over Mrs. Markham" as I said in Aug/Sep.
Directorial work with several schools also on the cards for this year.
2019 – Maybe a comedy as well – depending on cast availability.

8. Tickets and box plan?
Tickets will be available from 24 April sold at Park Streets Mews. There is actually no box plan as its free seating. Just 250 tickets will be sold for each night. We are running 3 nights as you know. Tickets are priced at a flat rate of Rs. 3000/- per head. There is a glass of wine and tapas served before the show and plenty of activity - including meeting the actors after the show for discussions on the play.

I spoke to a few actors on how it has been to be a part of this play, and this is what they had to say.
"Asymmetry has a lovely draw of characters - each so different to the other. Each role a delight to play."
Neidra Williams 'Sandy'
"Just a guy, getting scammed. And doesn't know it. What a fool."
- Shanaka Amarasinghe 'Cody'
"Makes me feel like Tom Holland and the Avengers. Acting alongside people who have been role models to me in theatre."
-Devinda De Silva "Julius"
" Intricate, vulnerable and incapable of having a meaningful relationship... I think most of us have a little Maggie in us!"
- Michelle Herft "Maggie"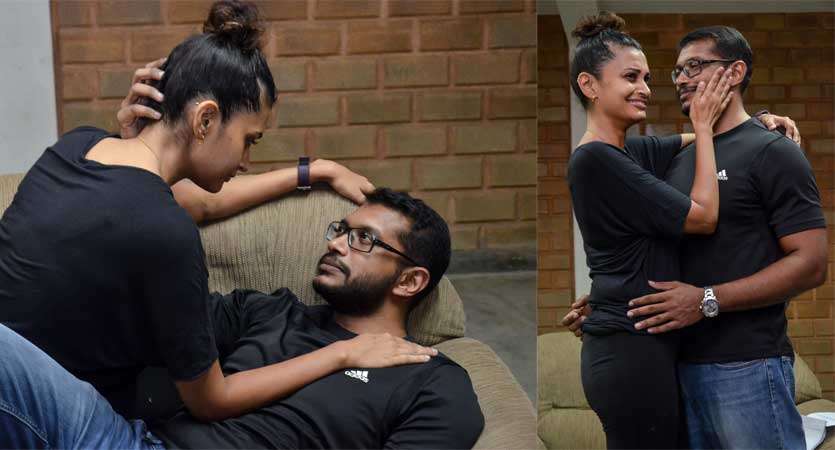 "It's all about the 'imperfect perfections' of relationships. Enjoying my time as a scarred and petty ex-bully!"
Celina Cramer - 'Priscilla'