Today on the buzz I go into the world of glam, with this beauty, and it's great to see some amazing work done by her, both here and in Australia, I'm sure you would have seen her work on-line, where she speaks about different looks and what's goes with the season, and the signature Smoky eyes
This Bridgteen has so much to say, beyond the make up you see on the Buzz today!

Full Name – Rosh Kumarasinghe
Hometown - Colombo, Sri Lanka
Status - Married and in love
Birthday - 12 December 1988
Passions - Makeup, Fashion and Women empowerment
Favourite Colour - Always Black!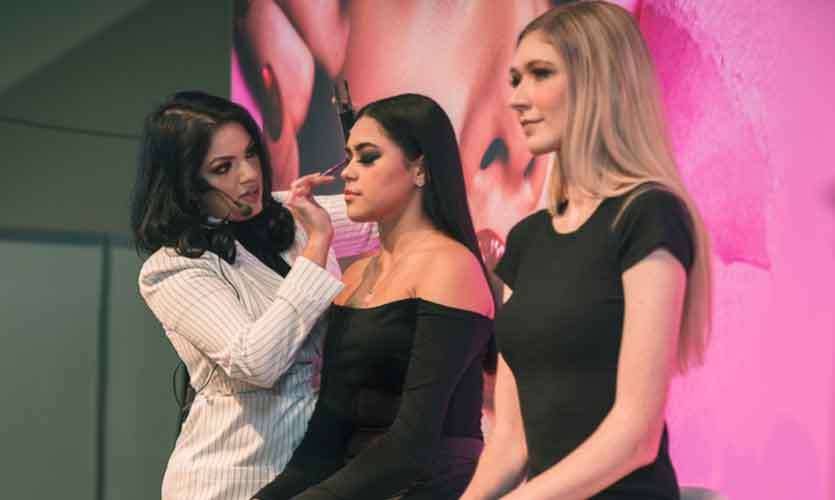 What made you get into make up?
I was always passionate about beauty and women empowerment. And I think sometimes those two things go hand in hand. I got into it to share my knowledge about makeup, beauty and fashion and also share my lifestyle. I wanted to teach women to do their own makeup and give tips and tricks that I had picked up along the way. I created a platform called beautybyrosh to help women to find information about products, different beauty routines and also speak about the meaning of beauty in our society. I speak about the misinterpretations our culture or society has brought upon us and also how it is affecting so many women in our country, may it be about skin colour or their weight or even wearing too much makeup. I hoped to help people feel confident in their own beauty and to understand the misgivings of society when it comes to the judgement that is placed on us as women.
Did you learn it professionally or was it a hobby?
I'm self-taught! I'm not a makeup artist. I'm simply sharing what I know with other ladies! Hoping they will pick up tips and tricks that I learnt with trial and error. I do step by step tutorials on specific makeup looks and recommend products that suit our skin tones and skin type. I learnt to do my makeup on my own and my mantra is if I can do it then so can you!
What's hard about make up?
Well nothing!!! Except in Sri Lanka it's sometimes the perception about it. It is considered somewhat taboo to be wearing a lot of makeup or lashes or red lipstick. It's almost as if you are doing something wrong if you are dressed up sometimes. A lot of misconceptions like you are viewed as a slut just because you are wearing red lipstick etc. which is nonsense! And I think women are affected by how society views us and I think it's hard to please everyone. Women face a lot of judgement and it's really no one's business! I'd say do what makes you happy as long as you're not hurting anyone else.

How long do you work on your "everyday look"?
I don't actually do the whole everyday makeup routine! I'm a very homeless to glam kinda girl. So you'll see me with either no makeup at all or lashes and contour and the whole 9 yards!
Medium glam: 20mins
Full night out glam: 40 mins
How do you react your negative / positive comments?
I get a lot of horrible things said. I don't react anymore. I used to but I learnt that you shouldn't engage! The more you reply or engage in the back and forth it stresses you out more. I think it gets to you more because you are investing your time and emotions in it. DON'T! It's not anybody worth your time. It's actually cowardly to hide behind a screenname and say things to you. And always know for every hater there are so many supporters! And regarding the positive comments, well just be happy and always remember why you started and take it as encouragement of your cause.
Do you remember your first client, how was it and how did it all go?
My clients are businesses usually or magazines where I contribute my work to. I work with brands and online platforms. Pulse was the first ever client who wanted my work. They asked me to come to their studios and film a series of makeup tutorials for them, and that was my start in 2016. I remember on the spot they asked me what I wanted to call it and I had to come up with a name and I looked up and that's when I just said 'Beauty by Rosh'. And that's how the name came about. Just that moment and 30 seconds of pre thought!

What should they keep in mind when they buy make up?
Always try and test a product before you buy it or at least swatch it. Figure out your skin type and tone etc. and it will be easier to find products that suit you.
Who has been your biggest support?
Now it's Ranga! Haha since I met him I feel like we've been a team when doing anything beautybyrosh related. He'd come with me for every event and be on the sidelines! Recently he flew to Sydney when I was speaking at the beauty expo and he would help me with all the nitty gritty and make sure I had everything I need on stage etc.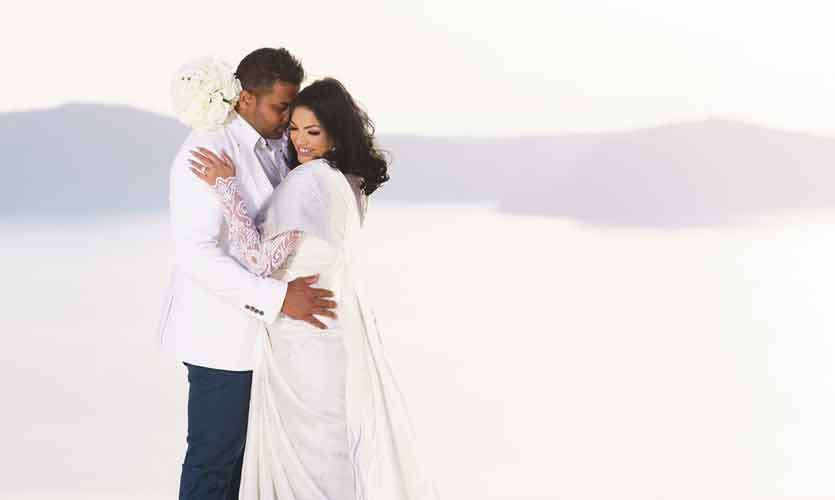 How has your family supported you in this process?
My parents have always been so supportive of me. I had a great childhood and they were always by my side. They were a bit confused when I started beautybyrosh which is not surprising. I was leaving a lucrative career in Marketing and doing something that was off the beaten path. Before beautybyrosh I had started and owned my own marketing consultancy firm 'fast forward Marketing' and was doing very well but I soon became less and less passionate about my job. So when I started beautybyrosh my parents actually asked me "You're going to film yourself getting ready?" They thought I was just playing dress up ya! Lol But after a while I got more work and magazines such as Vogue India featured me and I started writing for the Huff post, which gave them more confidence in my new venture. My parents have always been supportive of me and this was no different. My mom before she passed was so proud of me and my work! Especially my women empowerment work with the Google initiative WomenWill where I opened up about my personal struggles and abuse I endured in my previous marriage. I speak about my journey hoping to inspire other women in similar situations.
My mom was so happy about it and was my biggest supporter!

How was school life? And what did you want to be?
School was all about choir for me! I did everything, but the one thing I was passionate about in school was singing and performing! I don't think I had anything I wanted to be when I was in school actually. I was a live for the moment kinda teenager! Favourite subjects were Economics and Logic!
Eyes or Contouring, what do you take more time on?
Eyes!! I find that you can be more creative with eyes, so more time on that.
Who is in your team?
Me, Ranga and my dad who always is behind my every crazy idea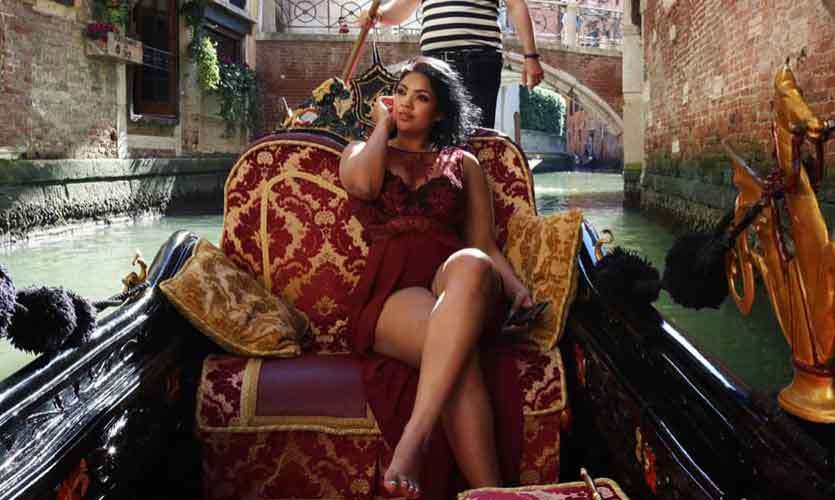 What do you think Sri Lankan Youth Are missing?
I think we focus on all the wrong things when it comes to educating our youth. I think we should educate them in social ethics, and give them a sense of morality of what's right and wrong. Most of the time at that age we are bombarded with so many rules and the focus is on the wrong social issues such as don't date, or don't have sex and don't drink etc. I think we have to realise that some of these things will happen with the youth at those ages and I think we should educate them on how to face these situations, so they make better decisions.

What has been your favourite travel destination and why?
How do I pick one? New York because it is the liveliest city I've been to, nowhere compares!
Italy! Every city has something different from Milan to Venice to Rome to Florence- can't beat the food, art, history and culture!
Santorini because I got married there! And well it's absolutely breathtaking!
Paris cause well who doesn't love Paris!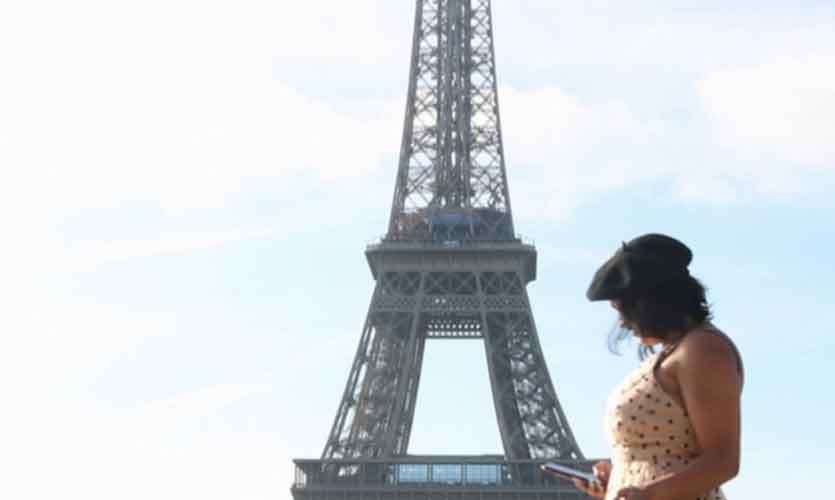 How many Make up products do you own?
LOL how do I even answer that.. too many to count!
How do you remove make up?
Step by step process
I like to first take my eye makeup off. So lashes off and into the case. Then I use the Maybelline makeup remover to take the shadows, liner and lash glue off. If you haven't tried this please do! It is better than any high end makeup remover product. And then I use a makeup remover oil all over the face, at the moment it's the Clinique one. And then I wash my face with a face wash!

If
What if you could change one thing about the world? What would it be?
Misogyny
What if you could find a cure for a disease, Which one would you want to cure?
Arthritis. Because my mom died of the long term use of medication for it. There is no cure for it, only pain management pills.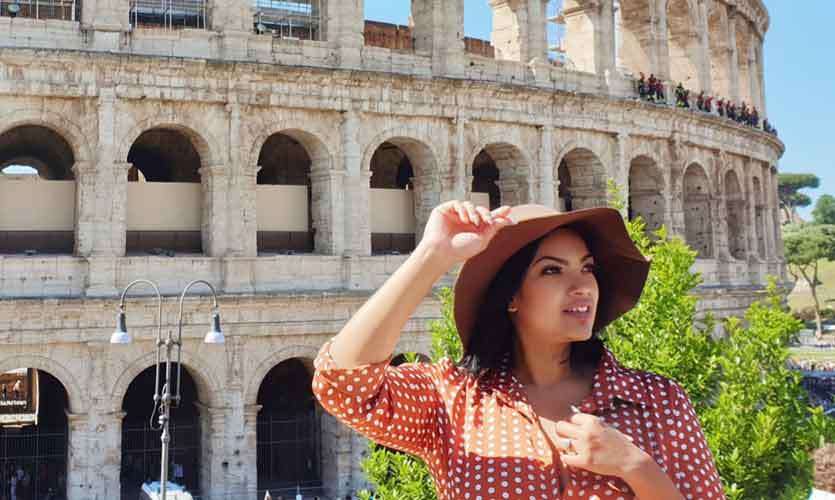 What if someone wrote a story about you, Would you be a considered a hero or a villain in your story?
I'd be a survivor who inspires people
If you were invited to high tea with the Queen of England, what would be your look?
Hmm… depends on my mood..
If you could work on any person in the world, who would you like to make over?
Beyonce

In the Spot!
Viran / Prabath
Whose work do you love the most and why?
Viran – I'm a fan!

Fun
Where do you see yourself in the next 5 to 10 years?
Doing more work with women empowerment. I'm really passionate about this. I want to speak about my experience with physical abuse and all the hardships I've been through in my personal life and help others get out of a bad situation. In the next 10 years I hope I can reach more people! And also raise a kid maybe?!

What is your definition of emotional intimacy?
It's trust and someone who loves you and has your back no matter what!

What has been the most embarrassing moment in your life?
Lol there have been a few but nothing that really stands out though!

Which type of people you don't like?
People with no morals and principles! Who don't stand up for what they believe

Do you believe in true love?
Yeah!!!

What are your hobbies?
Watching TV, travelling, going out for a drink

Tell me your 3 weaknesses
Too emotional and easily hurt by things
Short tempered since of late
Can't give up the carbs!