This week marks 10 years on the papers, I started back in 2009 with my first coming out on the 14th of October and I'm so grateful to have done this for this long and for all the people who have supported me in this interesting print journey
And my feature today, goes back in time too. There was a time in Lanka when the country will sit still when reality show takes to TV, and Malith sure was everyone's sweetheart and when he left the corperation the country cried. His charm is still alive and he is living Down Under with a well balanced life. He is full of positive vibes and I so wanted to check on what he is up to. Hope you enjoy my 10 year feature.
Full Name – Warnakulasooriyage Malith Niranga Perera
Hometown- Pannala, NWP, Sri Lanka
Status- Single and ready to mingle (Jokes)
Birthday- 11th of March 2000-13/2*2
Passions- Obviously music, other than that numbers (I love numbers), Reading (Books like 12 Rules for life by JBP), Listening to Podcasts (Jordan Peterson, Ben Shapiro, Milo, etc)
Favourite Colour – Blue
How is life in Aussi?
Love it. Life is much more than a 9-5 here. My usual routine is like this 8 to 6pm (ish) work, then Gym, home and have my steak then either spend some time with music and/ or read something and bed. Aussie life has certainly taught me a lot of things in general and also I love the hustle. You have to work hard to achieve something and if you actually work hard for something, give it your 100% here, chances of succeeding are 99%. So I love being able to write my own destiny.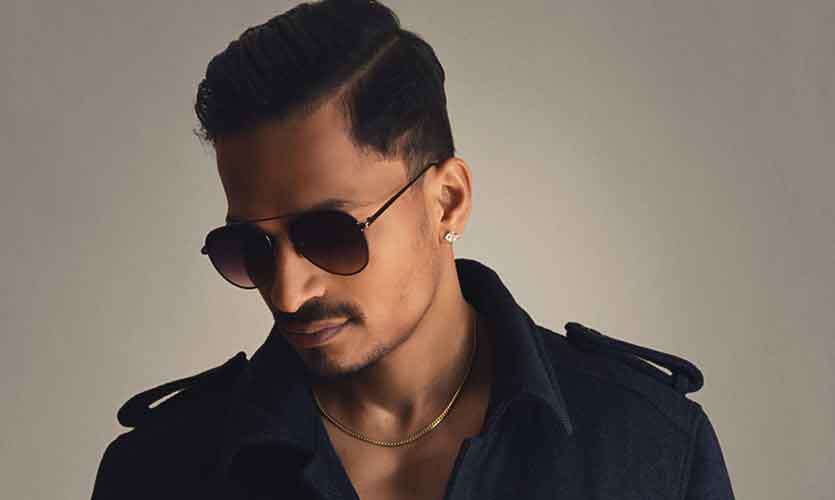 How involved are you in music in Aussi?
Very much involved. I was voice coached by an Australian professional for almost 4 years. I have done 4 English originals with him (My voice coach – Steven Zammit) and hoping to have it included in my second album release. I take part in concerts here too (I get invited to perform – for $$$ of course). Music means much more than a profession or a hobby now. It is like my heart I cannot function without it.
You were in Sri Lanka a few months back and how was the feedback?
I am stoked when I even talk about it. I felt like I went back in time all the way to 2006 where I was at the peak of my music career. I felt really loved to be honest and I had really forgotten how my life used to be back home. It was certainly enjoyable and can confirm that I enjoyed it to the fullest. I want to take this opportunity to thank my fans who have been following me on social media and staying up to date.
Tell me about your fitness and the body transformation?
It was nothing I artificially developed. It was a passion I had from a very young age I simply could not afford to do it. I had a very skinny body and remember trying absolutely hard to put on but it never happened. Somehow, I endured a bad breakup which sort of gave me the strength to start life fresh. That is how I get in to it so deep and become very disciplined. Also, I'd love to look good NAKED. I do this for myself and it also has a positive effect on me in general as I feel like I am very much switched on throughout the day. My work demands extreme focus as I work in the advisory space here and it is safe to say staying fit and going to the gym has strengthened my health both mentally and physically.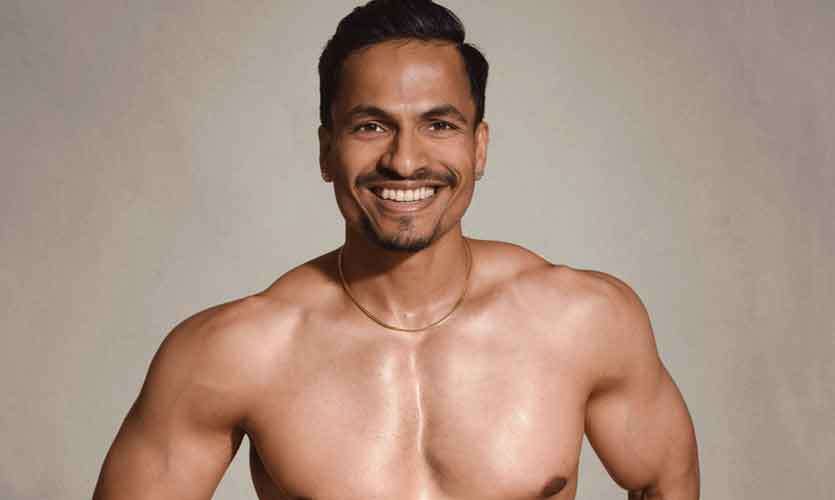 How do you react to your negative / positive comments?
I do not react to negative comments at all. I completely listen or read if someone said something nasty about me but that is it, I do not take it personally. Everyone loves positive comments but I love constructive criticism (perhaps criticisms in general) because it helps me re-analyse, look at it from another perspective and grow. However, I am immune to any kind of a comment as I do not take anything personally.
Do you remember your first day on stage how was it and what was your first thought?
I do actually, now that I come to think of it I feel like I wasn't nervous at all. Perhaps because I was well prepared. I always prepare for stage (habitual) and do my rehearsals accordingly. However, my first thought was owning the stage believe it or not haha. But it didn't quite go well as the band played the song on a much higher scale. I was 8 years old man, I feel like I did all right.
What would you say is missing in the entertainment industry in LK?
Depends how you look at it. There is always going to be someone who will break the trend. But I feel like the entertainment industry in general lacks meaning. For a lot of people it has become just another job and they have forgotten what entertainment stands for. It stands for making people "free of concern" and ideally we should always aim for that.
Who has been your biggest support?
I would like to say some names just like everyone else but I have to say I was always on my own. However, my dad has got to be my guardian angel in a way. He was there for me at a time when I really didn't like him around (when I was 18 – teenage life) but now when I look back everything makes sense.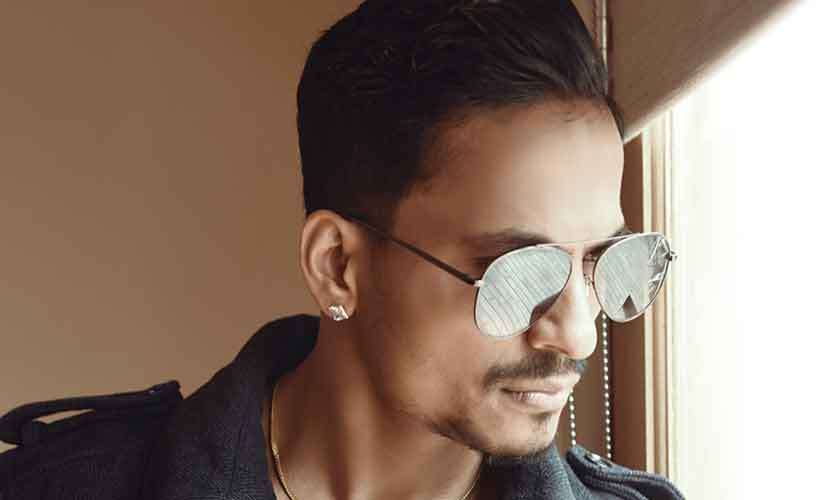 How has your family supported you in this process?
I would like to point out that my family has never tried to stop me from doing what I wanted to do in life. They let me take the risks I have taken. That is the biggest help you can ever ask from a family.
How was school life?
And what did you want to be when you were growing up? I grew up in a very small town in Sri Lanka called "Pannala". I studied at "National School Pannala" from grade 1 to 13 and loved every bit of it. It is a mixed school and I have had a lot of friends from both genders. I was always a very competitive student in everything I did. It was indoctrinated to me from a very young age which I thought was very healthy. Wanting to excel and working hard for it truly had some positive effects in my life. It is funny when you ask actually I wanted to be a pilot. Well we are far from being a pilot now aren't we?
What do you think Sri Lankan Youth Are missing?
I think we know the answer to that. "PROPER LEADERSHIP AND GUIDANCE & PATIENCE".
What has been your favourite travel destination and why?
Apart from Sri Lanka it has got to be Vietnam. I loved it too much because the food was just amazing. People and the culture everything was simply lit.
Describe your day at work?
Well I work in Australian tax (compliance related) space. I do a bit of compliance and advisory work. We help Australians minimise their tax in accordance with the tax law in Australia which by the way is quite comprehensive. I normally start around 8.30 and finish around 6.00. We work hard but don't forget to have fun at the same time. I crack jokes (mostly inappropriate ones) here all the time lol.
Have you caught up with any other super star contestants?
Yes I recently met Shihan and some of my friends who are in the event industry here brought him down for a concert here. Also I met Amila while I was in Lanka in June.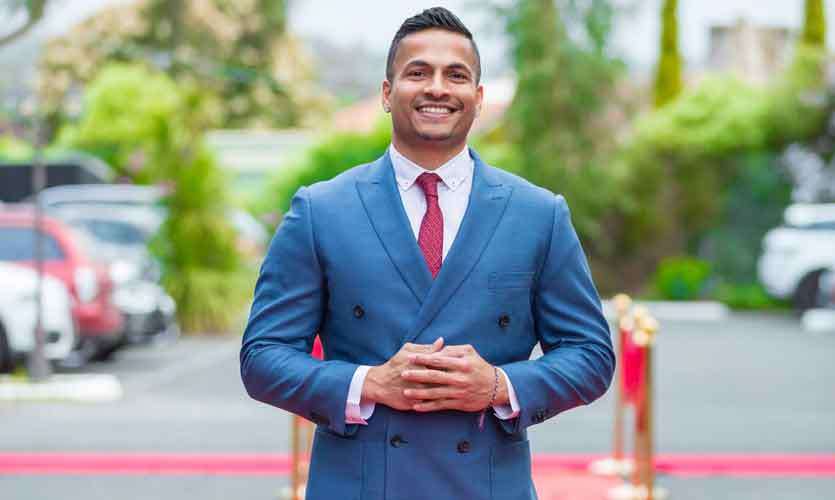 If
If not for Sirasa Super star, what would have brought your talent out?
Perhaps Social media? Unsure what to say here because things happened the way it did and I am grateful for it. But I can definitely tell you I was so hungry to become a successful musician and that hunger would have guided me through either way.
WHAT IF YOU COULD LIVE PERFECTLY WELL WITHOUT SLEEPING, IF YOU HAD NO NEED TO SLEEP AT ALL, HOW WOULD YOU SPEND ALL YOUR NIGHTS?
Probably thinking about the shit I really shouldn't be thinking. I would probably binge watch Game of thrones and all other TV dramas I missed out on/ missing out on.
WHAT IF YOU WERE GIVEN THREE WISHES, WHAT WOULD YOU WISH FOR?
All powers of Superman + Thanos + Power of infinity stones (All 6) except I want the immunity over Kryptonite.
Make Sri Lanka the fastest developing nation (I don't want to make it a developed nation as it would completely be unfair to the hustlers)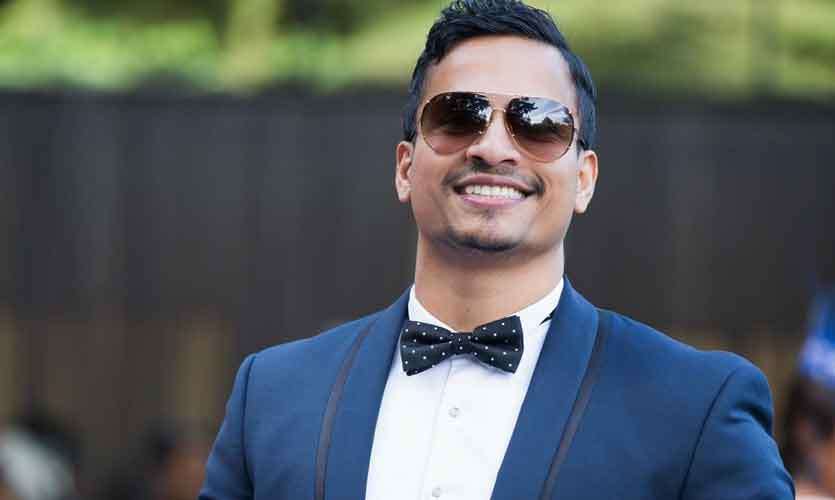 WHAT IF YOU HAD TO CHOOSE BETWEEN A WONDERFUL ROMANTIC RELATIONSHIP THAT WOULD END AFTER ONLY A YEAR, OR A SO-SO RELATIONSHIP THAT WOULD LAST YOUR ENTIRE LIFE, WHICH ONE WOULD YOU CHOOSE?
Lol wtf tough one man. I am going to go with a short and sweet one that ends in a year because after I will have an option to whether continue or stop lol.
In the spot
BnS / Iraj - your pick?
Bhathiya brother has been a bit of a mentor but I have also worked with Iraj. Both are equally successful but I am going to go with BNS
Umara / Umaria / Ashanthi - who is your favourite for a collaboration?
Mate Ashanthiiiiiiiiiiiiiiiiiiiiiiiiiiiiiiiiiiiiiiiiiiiiiiiiiiiii!!!!
Your thoughts on local music Videos today?
Cheap (the majority). But I love the fact that it keeps going. New faces must come through it is healthy. If the talented ones came through then I can definitely say it would be healthier. But overall they are okay machang, boys trying to make few which I am cool with. But ideally though I would like to see some irregularities as most of the videos I see are so predictable.
Fun
What's your biggest screw up in the kitchen?
oven roasted sweet potatoes in a Plastic Tray and almost burnt the house down. It did look like it was made out of iron man I swear to God.
Which fictional character would be the most boring to meet in real life?
It has got to be mhhh "Bruce Wayne" AKA The Bat perhaps. Still love the character though.
What has been the most embarrassing moment in your life?
Pissing in my pants. I was in grade 5, and did something absolutely nasty at school and in return received a bloody "thundering" slap from the principal and I literally peed in my pants. Probably because I was in need of taking a piss but ended up procrastinating as I was watching the school sports-meet stuff.
Which type of people you don't like?
Hard to say. I get along with everyone even if they don't like me. Because I simply don't give a shit. But If I had to choose I don't like the ones who don't like me haha.
What celebrity would you rate as a perfect 10?
GIGI GIGI GIGI GIGI MATE. THAT WOMAN IS JUST.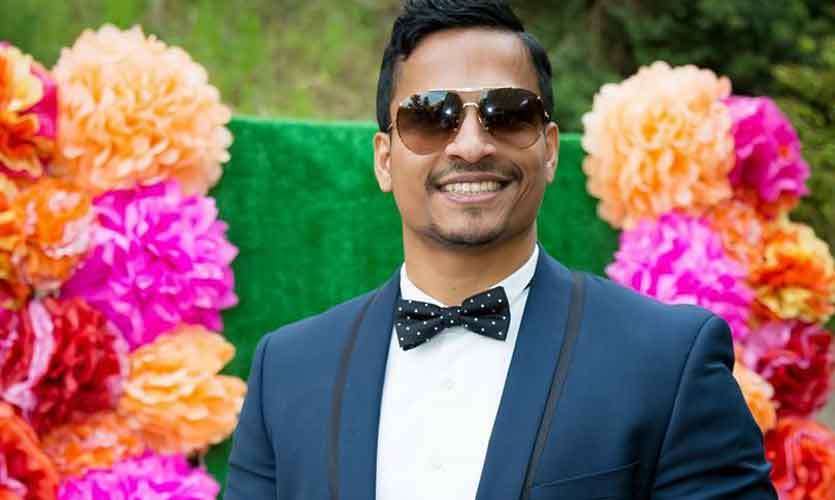 Where is the worst smelling place you've been?
New Delhi lol. Dude it was stinking. I swear to God ain't going back there again for sure.
What's the most useless talent you have?
I could fold my tongue in half. Yeah man.
What's the most interesting thing you've read or seen this week?
Ah man Facebook never fails you with this stuff. The most interesting thing this week has to be seeing an African man signing the hindi classic "Bole Chudiya" haha lol