Magic has always fascinated me, even when many people like to break and spoil the suspense of magic
It's one of the oldest arts and it kept many many generations entertained and it's great to see that Sri Lanka has an ever dying love for it
Today I speak to someone who juggles many many things and for him Magic is Love and passion and he can never get enough of it. For him, life is advertising to him casting a spell on the world!
He does it all with a wand of a smile!
Let's get to know Yassas beyond the magic on the Buzz

Full Name – Yassas Dhammika Bandara Gunaratne
Hometown - Kandy
Status - Married
Passions - Learning and performing Magic
Favourite Colour - Don't have a specific colour. I prefer black and blue I guess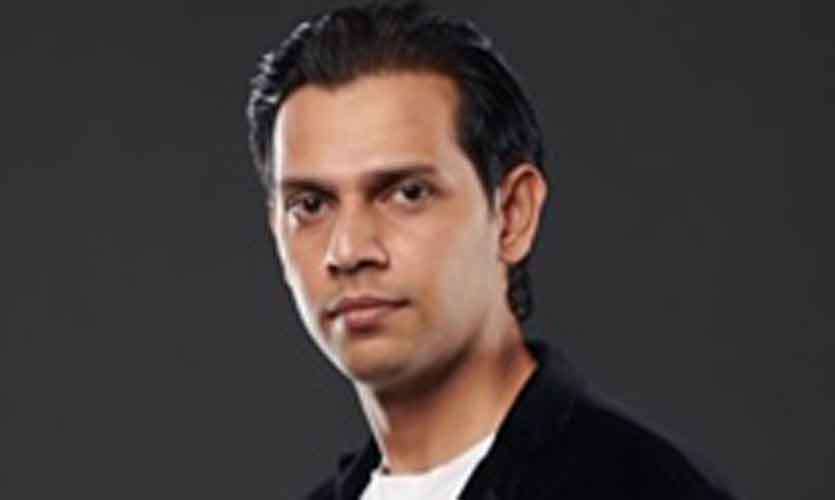 What made you get into magic?
My father had found a Magic book in South Africa which he bought thinking I would like to learn. He read and performed a trick one day, when I was 9 years old and since then I got hooked to Magic.
Did you learn it professionally or was it a hobby?
As a hobby
What's hard about making this your passion? Is there a market for it?
It is an expensive and time consuming passion (If you want to be successful). A secret art so mostly you have to self learn. Globally there is a huge market. In Sri Lanka earlier magic was considered more for kids' birthdays and Christmas parties only. With the International and Local TV Reality programmes showcasing magic I think people have realised that Magic is no more a kids' entertainment. I have also made a lot of effort to convince the market with International Magicians and my brand Knight of Illusions. So now there is a market.
How long do you work on your tricks?
It is very subjective based on the effect. Some can be mastered in a few minutes, whereas some I have to work for months. Anyway more than the skill, improving the trick is a continuous process. The reaction differs based on the audiences, so the same trick may need different scripts and variation of performing.
How do you react to your negative/positive comments?
Positive comments of course make me very happy. Negative comments always mean there is a lot of room for improvement. No matter what the comment is, I would take it openly and I would thank them for being honest. Every comment is a learning and tells me what works and what does not.
Do you remember your first trick, how was it and how did it all go?
First trick was the one I learnt from the book. It is called the weeping coin. Well I can't remember who I performed it to first, but I'm sure it went well for me to continue magic as a hobby.
How is the magic industry in Lanka?
Growing, but can be better than it is. Acceptance as an art is the biggest challenge. For some reason many see magic as a personal challenge, a performance that they should figure out how it works. This makes it difficult to enjoy. We never think how a great movie is filmed and how the CGI was done. Magic needs to be accepted the same way. I have been able to diversify Magic in to many other things and also to have an annual performance with new acts. But I would like to have a venue where someday we have a performance every night.
Who has been your biggest support?
My family-. Parents, brother, my wife and my son. So it has always been my family then all my friends who have supported me in many ways.
How has your family supported you in this process?
What many don't see is Magic is a craze. You live in a dream state and preparation for major performances is a lot of time taken to build, practise and commit family time. The house becomes a mess also with stress around :) My parents were very worried about me becoming a magician; they thought I will give up my studies and they saw no future in magic. However, when I needed them they have always been there even if they didn't like it. My brother was my magic partner as an assistant and as the first audience of every trick. So even if he hated it he supported. There will be a performance both of us do after 16 years very soon on "Chamber of Magicians" TV programme. My wife and son have spent many days and nights without me when I travel out of Sri Lanka, when I have big performances and when I am planning a show. So they all have been very supportive.
How was school life?
And what did you want to be? School life was great, I studied at Trinity College. School was one place I got the stage to perform. I enjoyed my school life to the best. No regrets. I miss those days. The best time in my life for sure. I wanted to be an engineer, hence I did a degree in IT to be a software engineer. Though I don't write any code now.
Tell me about your full time job? How is to run a digital marketing agency?
I am the CEO of Hash 3 Three a Digital marketing company. We have an operation in Singapore as well which is focused on development of a specific type of software solution. Running a digital marketing company is very interesting since you work with clients in different industries. Also, it is interesting to be continuously learning about the changes in the Digital space and work on strategies for my clients.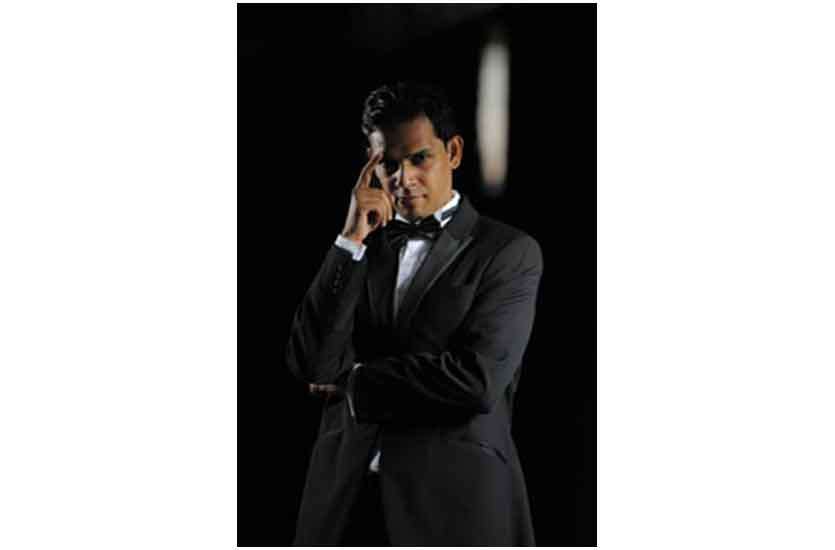 What do you think Sri Lankan Youth Are missing?
Commitment. Working hard to achieve dreams. They want things fast and easy. It frustrates them very much. Honesty is compromised in the process of trying to achieve things fast.
What has been your favourite travel destination and why?
Las Vegas. It is the capital of entertainment. I was able to meet most of the headliner magicians in Vegas. It opened my eyes to see how competitive and innovative the environment of entertainment is.
How many Magic costumes do you own?
Wow, never counted. 4 that I wear often but several others I mix and wear based on the type of event.

If
What if you could change one thing about the world? What would it be?
Work Times. Spending time with family and friends is more important. Work is not priority.
What if you could find a cure for a disease,Which one would you want to cure?
Cancer. We see more cases day by day.
What if someone wrote a story about you, Would you be a considered a hero or a villain in your story?
I guess a hero. I can't imagine me being a villain.
if you were invited to high tea with the Queen of England, what trick would you perform for her?
A mind reading effect for sure that makes her believe in me.
If you could work on any person in the world, who would you like to make over?
Interesting, I would pick whoever the current president of Sri Lanka would be.
Fun
Where do you see yourself in the next 5 to 10 years?
Working hard on establishing Sri Lanka as a prime destination for Magic. Setting up a dedicated place for daily magical performances.

What is your definition of emotional intimacy?
I'm bad in definitions. I guess expressing and sharing personal feelings with your partner in love. You need to be honest and thoughtful.

What has been the most embarrassing moment in your life?
Walking in to a ladies' wash room in a hurry.

Which type of people you don't like?
Those who pretend to be trustworthy and back stab.

Do you believe in true love?
Yes. I found it.

What are your hobbies?
Other than magic, watching movies (But Magic takes 80% of my time).

Tell me your 3 weaknesses - Short tempered, Believe in people too much, too serious at times.